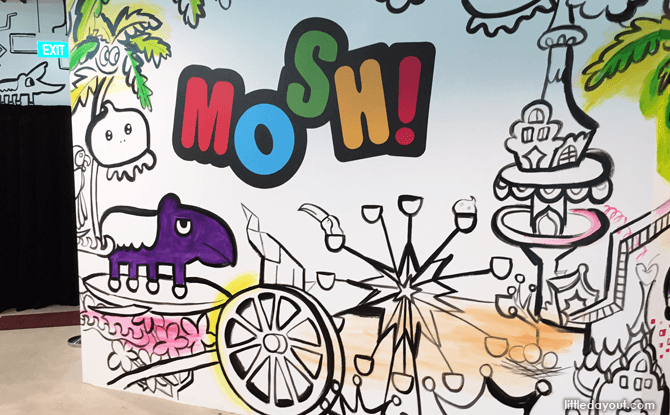 Colour a creature on paper and see it roam across a screen in front of you. Wave your hands and a burst of fireworks shoots into the "sky". At MOSH!, visitors are invited to bring their imagination to life – in digital form at least!
Found at Sentosa's Palawan Kidz City (which will also house KidZania Singapore), this new attraction makes use of technology to create a digital interactive space that encourages flights of the imagination.
MOSH! – Fuelled by Imagination
"MOSH! Is created from the belief that imagination fuels innovation," said Ms Hitomi Komuro, Director of Creative Future Park, the company leading the project.
And in this case, the crucible of imagination is a large, darkened room filled with technical gadgetry. The attraction's five installations rely on wizardry such as gesture recognition and projection mapping to enable visitors to seamlessly interact with the digital realm.
---
-- Story continues below --
Digital Installations
MOSH!cot is an installation where you can decorate a paper cutout and place it under a scanner to send your personal creation to "world of wonder" on a big screen in front of you. Your MOSH!cot gets digitally animated and has the company of other MOSH!cots as it wanders around its new home.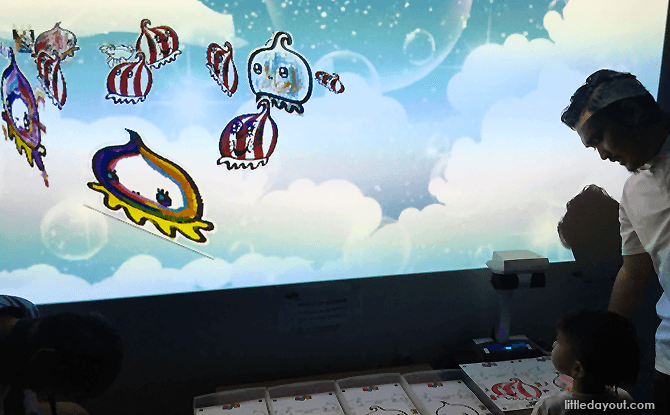 At the MOSH!cot Hide-and-Seek Table, covering the table with your hands (or any other object) will create a puff of smoke and cause a cute little creature to appear. You can play a little game of catch-me-if-you-can around the table with these coy little MOSH!cots before they disappear.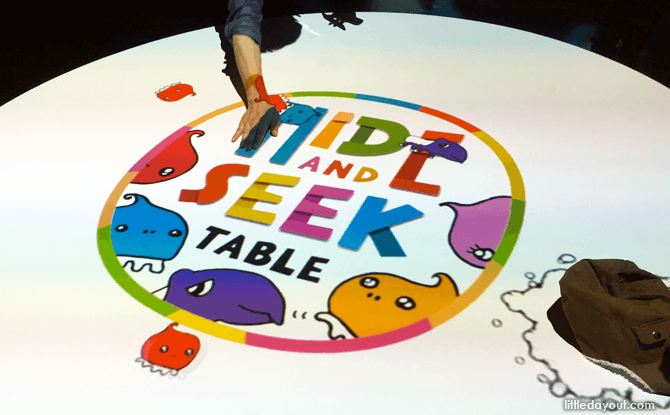 Take control of the festivities at Fireworks Party. By employing physical movements, you can orchestrate your own pyrotechnic display against the darkened sky.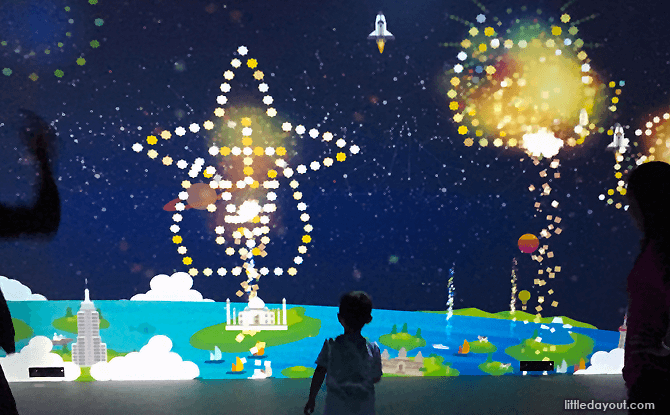 Always wondered how your dream sea creature would fit in other aquatic animals? At MOSH!'s Doodle Aquarium, you find out. Draw your imaginary creature and send it to a digital aquarium where it will interact with the others.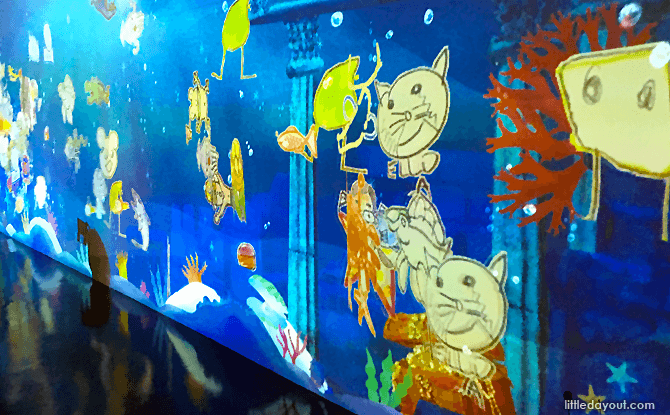 The Paper Plane Adventure sends your imagination soaring. Fold a paper plane and launch it at the screen. Once it hits the screen, watch it transform into anything from a prop plane to a jumbo jet. The flight path of the animated plane even takes cues from the distance travelled and force upon which the paper plane contacted the screen.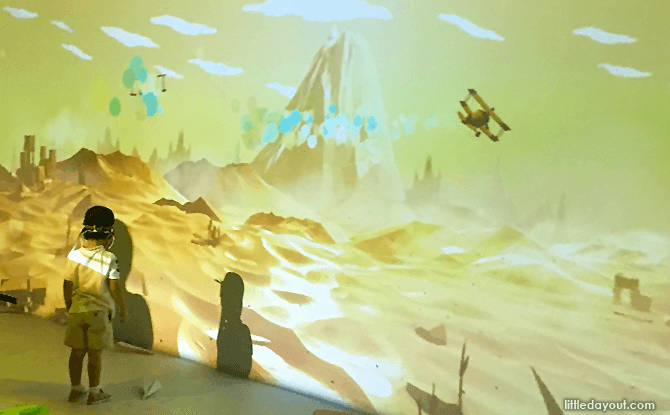 Technology for Play
Technology used in this digital playground was brought in from Japan and is the result of a collaboration between three partners, creative studio, 1→10 Holdings Inc, imaging and electronics company, Ricoh Group, and digital technology company, Coconoe Inc.
To their credit, technology quickly disappears behind the mesmerising and interactive experience at MOSH!.
Instead of being about technology, MOSH! is about creativity. As Ms Komuro put it, "Through this new creative future space, we want children, and even adults, to gain confidence in their own creativity, and to share this creativity with others in a fun-loving environment."
MOSH! opens to the public from 6th February 2016.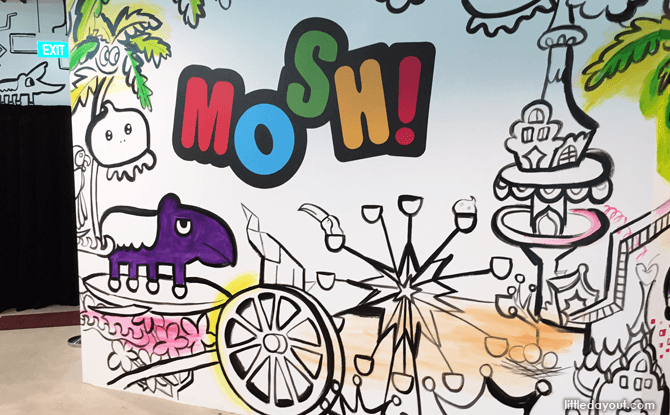 MOSH!
Address: 31 Beach View #03-01, Palawan Kidz City, Singapore 098008
Opening Hours: 10 am to 9 pm
Admission Prices: Adult – $28; Child – $22; Free admission for children below two years –old. Family promotion – $48 for one adult and one child.
Website: www.mosh.com.sg