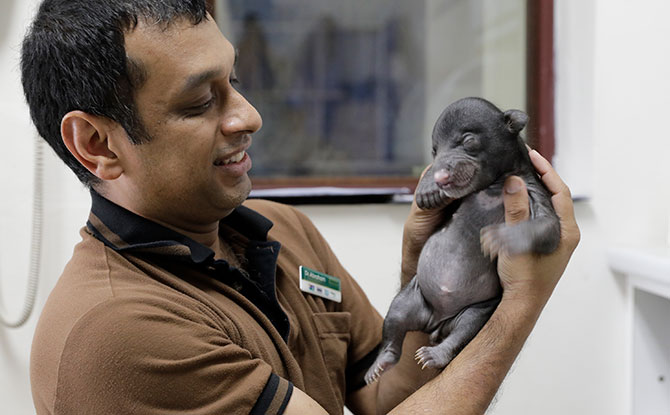 Over 700 young animals arrived at Jurong Bird Park, Night Safari, River Safari and Singapore Zoo in 2018. These new additions represent 131 species including 35 species listed as threatened under the International Union for the Conservation of Nature (ICUN) Red List of Threatened Species.
Hatchlings at Jurong Bird Park
On 31 December 2018, a Santa Cruz Ground-dove chick hatched at Jurong Bird Park, making the park the first zoological institution in the world to breed the species under human care. Since then, 12 more hatchlings have emerged and with a wild population of around 300, Jurong Bird Park now houses the only assurance colony of the species outside the Solomon Islands where it is native.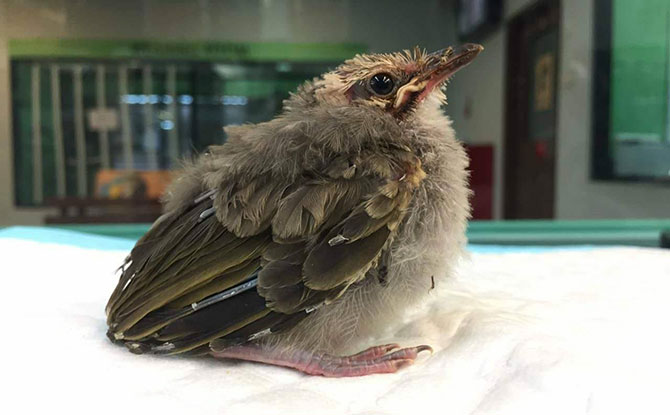 Jurong Bird Park also welcomed three Straw-headed Bulbuls in 2018. In the wild, the species is threated by poaching for the songbird trade.
New at the Night Safari in 2018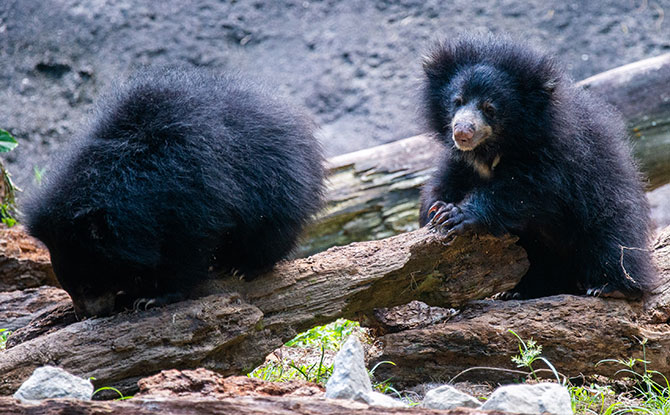 In mid-September 2018, a pair of notable arrivals at Night Safari were a pair of Sloth Bear cub twins. Native to India, the pair were given names of Indian origin – Shreya which means "beautiful" and Zara which means "princess".
---
-- Story continues below --
River Safari 2018 Arrivals
At River Safari, a baby Giant Anteater was born in March 2018. Named Leona after the La Leona, a river in Argentina, she is the first giant anteater to be born in Singapore in four years and the eight to have been born with the Wildlife Reserves Parks.
Baby Animals at Singapore Zoo in 2018
Among Singapore Zoo's new additions in 2018 included a baby female Chimpanzee named Nini in January 2018 and a Celebes Crested Macaque. The latter species is critically endangered, threatened by habitat loss in its native Indonesian island of Sulawesi.
Dr Cheng Wen-Haur, Deputy CEO and Chief Life Sciences Officer, Wildlife Reserves Singapore, said "The goals of breeding wildlife in our parks are to achieve sustainable populations of species in human care. Depending on species and circumstances, these animals can be ambassadors for community engagement and education, and they may also serve as assurance colonies to safeguard against extinction in the wild. The ultimate goal would be to return some of these zoo-born progenies to their wild habitats someday, when it is safe to do so."