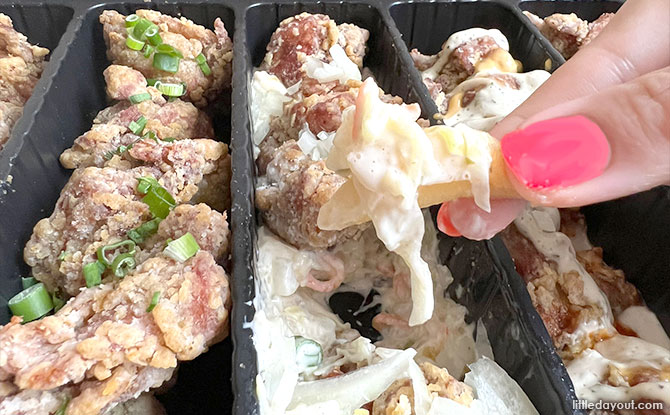 Craving some crispy battered fried chicken? Not just good, More Batter is a delivery-only fried chicken brand that specialises in boneless fried chicken and it is also MUIS Halal-certified. The best part? Customers can enjoy various flavours from around the world in a single order!
---
More Batter: Six Different Flavours In A More Batter Box
Like how streaming services offer us a variety of entertainment, Season One of More Batter's Chicflix features an eclectic mix of Korean seasoning and spices that are sure to cater to every customer.
A box includes six different More Batter flavours: Seaweed, Honey Garlic, Cheesy Gochujang, White Slaw, Ginger Soy, and Gochujang.
Other than the crispy batter, the fried chicken chunks are made with 100% chicken thigh for an even juicier bite. Each piece of chicken is tossed and coated with a secret recipe batter comprising a blend of aromatic spices and deep-fried twice for maximum satisfaction.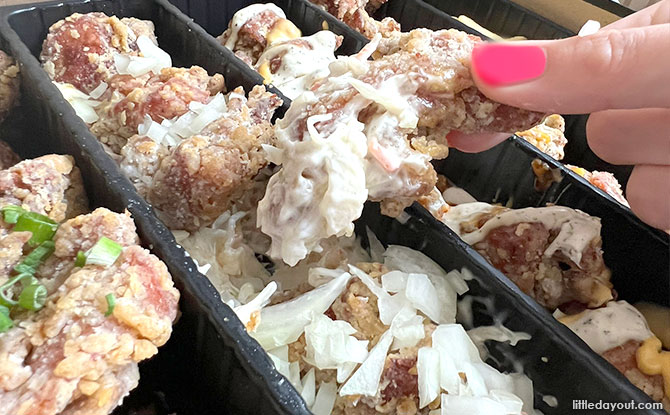 A signature flavour of More Batter is their White Slaw, which uses a refreshing yogurt-based slaw that complements the crispy chicken pretty well.
---
Build Your Own Box Of More Batter Fried Chicken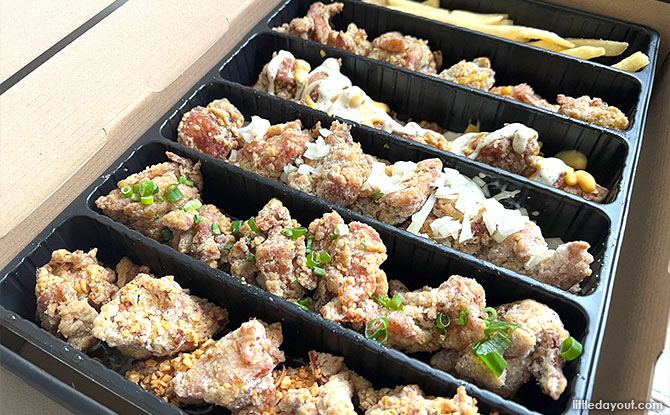 Customers can choose to "Build Your Own Box" from just $19.70 for 1kg worth of fried chicken in each box in one's perfect combination of flavours! They also have specially curated sets: Daebak Sam Set and the Wanjeondaebak Siks Set.
The Daebak Sam Set ($22.70) includes White Slaw fried chicken, Honey Garlic fried chicken, and seaweed fries. The portion size is ideal for 2 to 3 people.
The Wanjeondaebak Siks Set ($44.40) features White Slaw fried chicken, Honey Garlic fried chicken, Ginger Soy fried chicken, Gochujang fried chicken, original fries, and seaweed fries, and is recommended for a party of 4 to 6 people.
---
Where To Order More Batter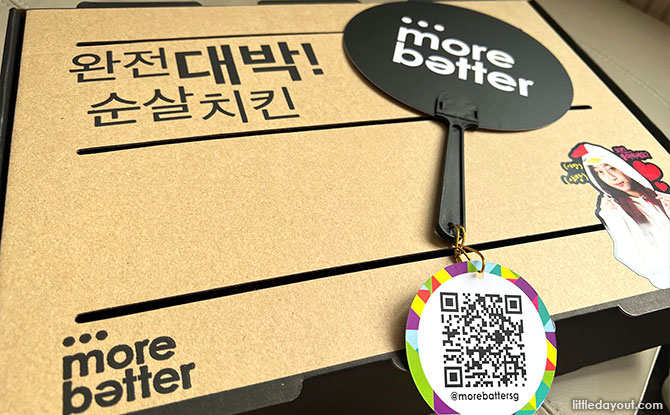 More Batter is located at hidden locations across Singapore, the company promises that diners are sure to find More Batter only 20 minutes away via delivery on Deliveroo, Foodpanda and Oddle.