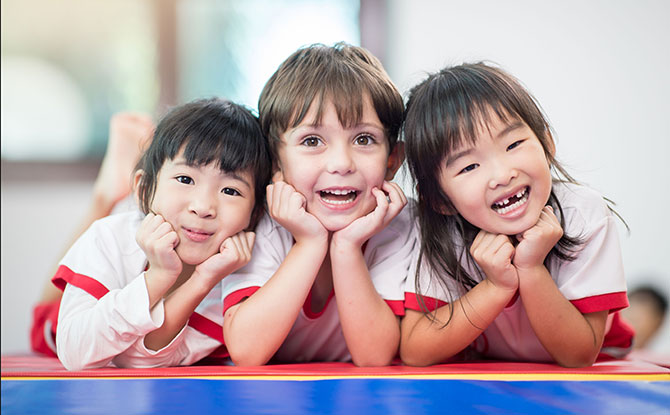 "The illiterate of the 21st century will not be those who cannot read and write, but those who cannot learn, unlearn, and relearn." – Futurist Alvin Toffler.
There is no doubt that the society we live in today is very different from what it was ten or even five years ago. In this world that our children are growing up in, the pace of change is far outstripping that of any other time in recorded history.
The ability to acquire knowledge is no longer sufficient to succeed. Instead, content acquisition has been superseded by the ability to think, adapt and grow as an all-rounded individual.
With this in mind, the MindChamps PreSchool has adopted a 3-Mind Approach as its early childhood education model. The preschool's mission is to establish the right mindset in children from a young age to set them up to succeed in life.
An Early Education Model for Today's World
Just as the Froebel and Montessori approaches were developed in the 19th century and the "Thinking Curriculum" of the Waldorf-Steiner and Reggio Emilia methods were products of the 20th century, the MindChamps PreSchool's 3-Mind Approach is an education model developed in response to a 21st century world where artificial intelligence, virtual reality and instant information are the norm.
The Champion Mind, The Learning Mind & The Creative Mind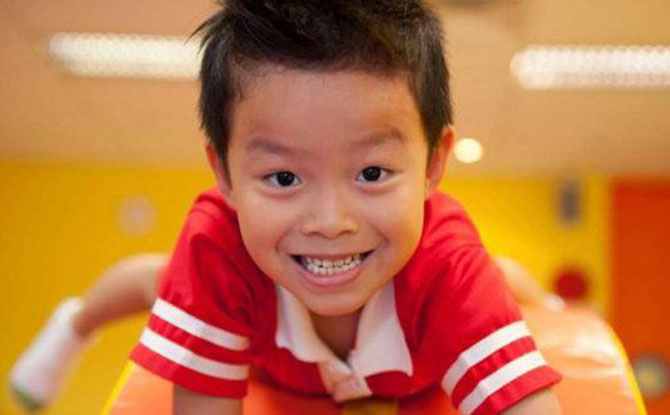 The 3-Mind Movement consists of three parts – The Champion Mind, The Learning Mind and The Creative Mind.
In 2014, David Chiem, Founder CEO of MindChamps described The Champion Mind as "the abhorrence to being ordinary", "the courage to challenge conventional wisdom" and the ability to "overcome adversity and even failure to achieve their dreams".
This "can-do" spirit, found in champion athletes, is inculcated at MindChamps PreSchools by pairing it with the Learning Mind through an integrated curriculum.
Preschoolers at MindChamps, or Champs as they are known, participate in a host of specially-developed programmes that aim to establish both The Champion Mind and The Learning Mind. These programmes include Creativity & Theatrical Strategies™, Gourmet Moments™, NeuroMooves™ and Music for the Mind™
The third pillar of the 3-Mind Approach, The Creative Mind, is nurtured in Champs as they are encouraged to think out-of-the-box and see the world in multiple perspectives – necessary traits to thrive in today's world.
This 3-Mind Approach is supported by MindChamps PreSchool's philosophy of 100% Respect, Zero Fear. This philosophy creates an environment where Champs are not afraid to speak up and learn to express their thoughts and opinions.
One parent of two MindChamps preschoolers, Jamie Lim, said, "With its 100% Respect, Zero Fear philosophy, MindChamps PreSchool instilled a courageous, 'dare to try' spirit in my sons."
The 3-Mind Movement at MindChamps PreSchools Starts with the Teachers
To make sure that teachers are well-equipped in the 3-Mind Movement, each early childhood educator goes through a proprietary training programme The MindChamps Way: Culture and Pedagogy Training. This training covers Tools for Engagement, Craft of Metaphor and Coaching. Most importantly, they learn how to be role-models of the 3-Minds Movement to preschoolers under their charge.
Said one parent, Natalia Nesterenko, "I was drawn to MindChamps PreSchool because of the emphasis it places on providing a high-quality preschool education, its ability to engage preschoolers to learn through fun and interesting activities, the clean physical environment and importance it places on rest time for preschoolers. Sophia enjoys everything about school, especially the warm, caring and nurturing teachers."
MindChamps PreSchool's Welcome Days: Experiencing MindChamps PreSchool's 3-Mind Approach
The best way to learn more about MindChamps PreSchool's 3-Mind Approach is to sign up for MindChamps PreSchool's Welcome Days. During the Welcome Days, not only would you be able to view a centre you are interested in but also witness how MindChamps teachers conduct their lessons and interact with the preschoolers.
MindChamps PreSchool's Welcome Days are also an opportunity to speak with the principal and teachers one-to-one and to discuss your child's needs. Parents who wish to experience a trial class can also request to do so.
With 40 MindChamps PreSchool centres around Singapore, you are never far away from a preschool that can prepare your child to thrive in a fast-changing, 21st century world. Find out more about MindChamps PreSchool by booking an appointment at a Welcome Day at a centre near you.
MindChamps PreSchool Welcome Days Feb-Mar 2019
Weekdays: 23 February to 30 March 2019
Saturdays: 23 February, 2, 9, 16, 23 & 30 March 2019
Enjoy 10% Saving* x 9 months + Free Starter Kit worth $107 (Total Savings of $1,960*)
*For AMEX Cardmembers
Visits are strictly by appointment only. Book a visit now.
This feature is brought to you by MindChamps PreSchool.