Get ready to see Mickey, Minnie, Donald, Daisy and Goofy as you have never seen them before in a new set of Mickey Go Local animated shorts from the Walt Disney Company Southeast Asia.
Mickey Go Local with Familiar Settings
The six-part Mickey Go Local series will place Mickey and gang in familiar, local Singaporean and Malaysian settings. Inspired by Southeast Asia's culture, the animated shorts will feature scenarios that local audiences will be able to relate to.
The series is aimed at children and families, portraying the values of friendship, optimism and fun.
Food Fight
The first episode, Master Hawker, has been released on Disney Channel Asia's YouTube page.
In Master Hawker, Goofy appears dressed as a tourist (complete with sandals and socks), wandering along a food street, set in front of pre-war style shophouses. As he ambles along, Mickey the satay seller and Donald the roti canai seller engage in an all-out battle to win over the Goofy's taste buds with their tantalising hawker food.
But who will ultimately emerge victorious?
Find out in Episode 1 of the Mickey Go Local series, Master Hawker, below.
This first episode is a humorous take at Southeast Asian food culture and how seriously we take our makan.
Locally Appealing Stories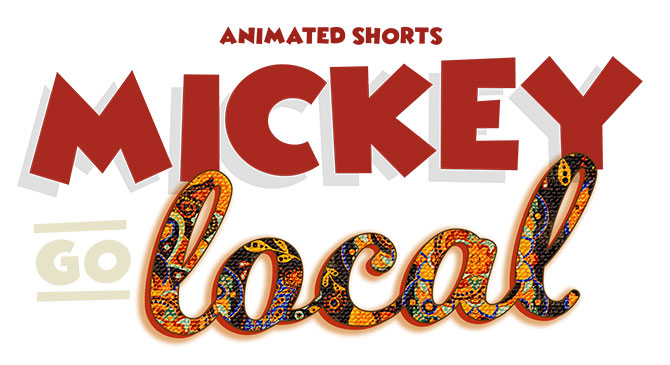 A new short under the Mickey Go Local series will be released every month until January 2020. Each episode lasts for around two minutes.
"We are committed to creating locally appealing stories that are relevant to our fans. The Mickey Go Local animated shorts are the first time our beloved characters are seen enjoying Southeast Asia's charms, providing heartwarming moments for kids and families," said Amit Malhotra, Regional Lead, Emerging Markets (Direct-to-Consumer & International), The Walt Disney Company.
"We are excited to work with an exceptional group of local creative talent from Singapore, Malaysia and Philippines to bring the animated series to life," he added.
Look out for new episodes of the Mickey Go Local series on Disney Channel Asia's YouTube page.