McDonald's Singapore has introduced Honey Butter McShaker Fries and Cajun Sauce to their menu on 1 June 2023, for a limited time only. What's more, the Spicy Chicken McNuggets have also returned!
---
Honey Butter McShaker Fries Review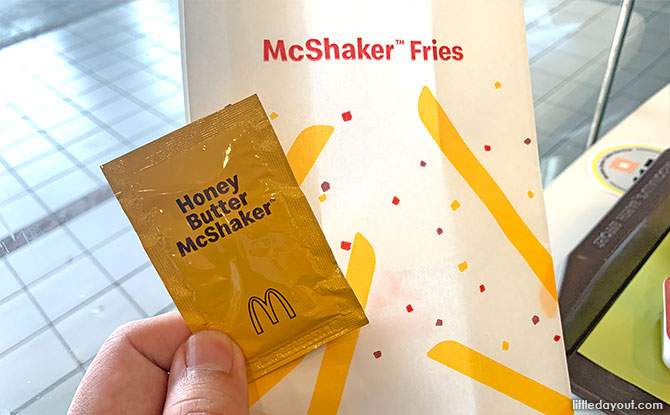 The Honey Butter McShaker Fries got us curious.
After the recent Jjang Jjang Burger, that we quite enjoyed, the Honey Butter McShaker Fries seemed like another reference to a popular South Korean snack – honey butter almonds.
---
-- Story continues below --
Honey butter almonds have been made popular by the brand HBAF from South Korea. Their versions of the coated almonds are highly addictive and it is hard to stop at one.
Would it be the same with the Honey Butter McShaker Fries? We decided to give it a taste test to find out.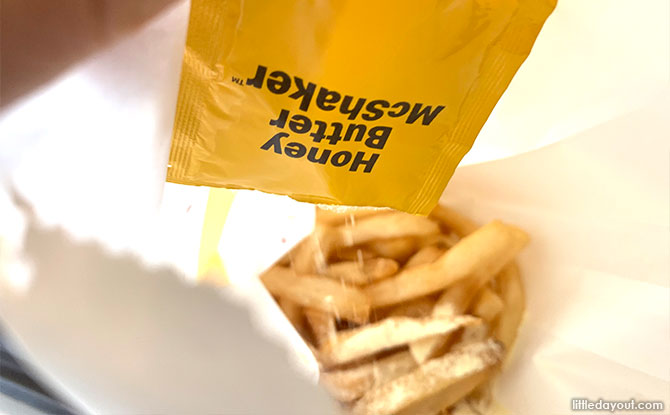 As usual, the fries going to a paper bag and the powdered seasoning get sprinkled on top of the fries and the bag is given a good shake.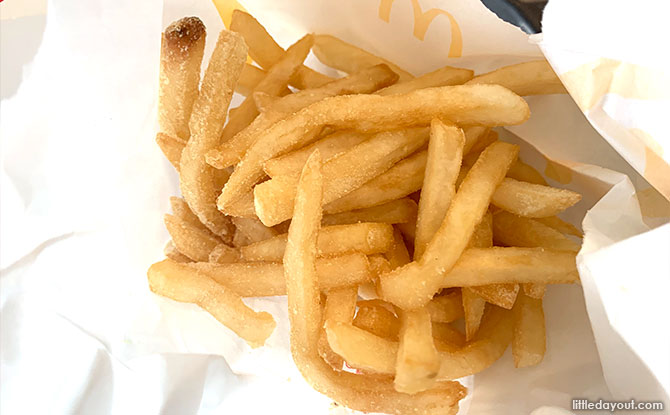 Opening up the pack, we gave the McDonald's Honey Butter McShaker Fries a try.
Unfortunately, it didn't turn out to be what we were hoping for. The powdered flavouring tasted too artificial for our tastebuds. It was a bit of a disappointment.
---
Spicy Chicken McNuggets and Cajun Sauce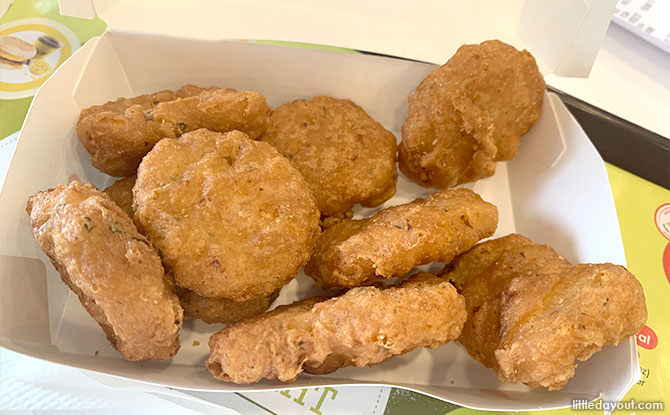 Fortunately, we are never disappointed with McDonald's Spicy Chicken McNuggets. We love the kick of the chili padi in the batter.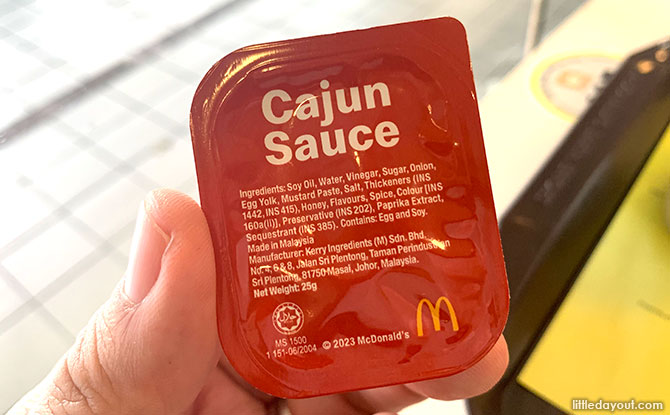 This time around, McDonald's has also rolled out a Cajun Sauce to go with the nuggets.
We found this to be quite vinegary. Taste-wise, we found it acceptable but didn't really seem exactly cajun in our books.
To give it at try yourself, the Spicy Chicken McNuggets, Cajun Sauce and Honey Butter McShaker Fries are available after breakfast hours at 11 am on weekdays, and 12 pm on weekends for takeaway or dine-in, for a limited period only, while stocks last.
---
Holiday Carnival at McDonald's
In keeping with the spirit of the school holidays, McDonald's will also be holding carnival events for all ages to enjoy.
From bouncy castles and arcade games to performance acts and movie screenings (only available at Marina Square), the carnival will be held on the weekends of 9 to 11 June 2023 at Jurong Point, and 16 to 18 June 2023 at Marina Square.