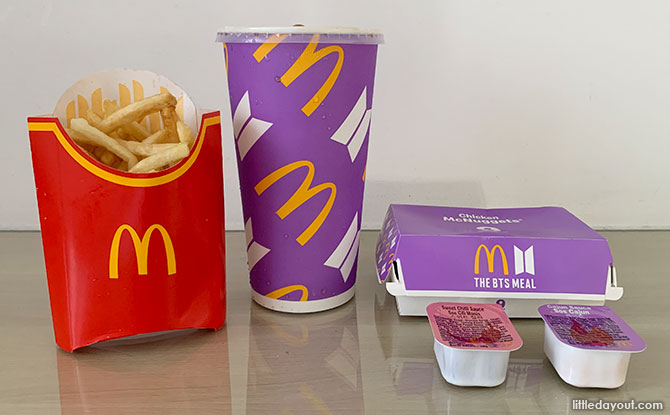 After a delay from the original launch date in May 2021, McDonald's BTS Meal has been launched in Singapore on 21 June 2021, 11 am. Even though there are reports of the meal being sold out, we managed to get our hands on the BTS Meal to give it a taste test and review.
The McDonald's BTS Meal is only available via delivery at McDelivery, GrabFood and FoodPanda.
---
McDonald's BTS Meal: Band's Signature Order
What is in the BTS Meal which has gotten K-pop fans all excited? The BTS Meal is the band's signature order at McDonald's restaurants. It includes a 9-piece Chicken McNuggets, Large Fries, Large Coke Less Sugar Drink and Sweet Chili and Cajun dipping sauces inspired by popular recipes from McDonald's South Korea.
The BTS Meal in Singapore is available for $8.90 via delivery channels only in order to minimise crowds from forming at McDonald's restaurants.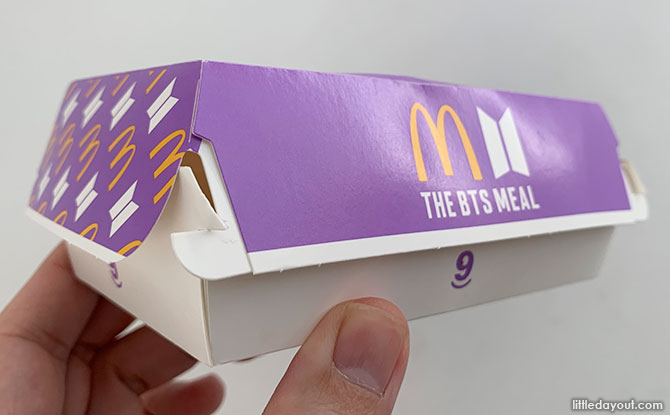 The BTS Meal nuggets come in a specially printed box and there is a special purple BTS drink cup with the band's logo printed alongside the Golden Arches.
---
BTS Meal Review & Taste Test
We turned our attention to the two sauces which came with the meal. These new limited-time sauces were picked by BTS. They are the Sweet Chilli Sauce and the Cajun Sauce.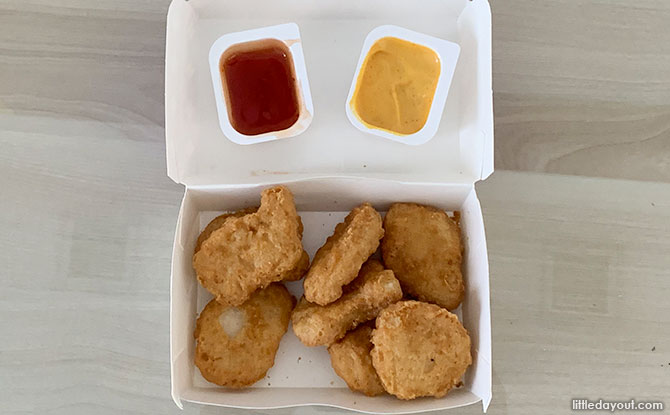 The Sweet Chilli Sauce was as advertised – sweet with a hint of sourness. Personally, it reminded us of Thai Sweet Chilli.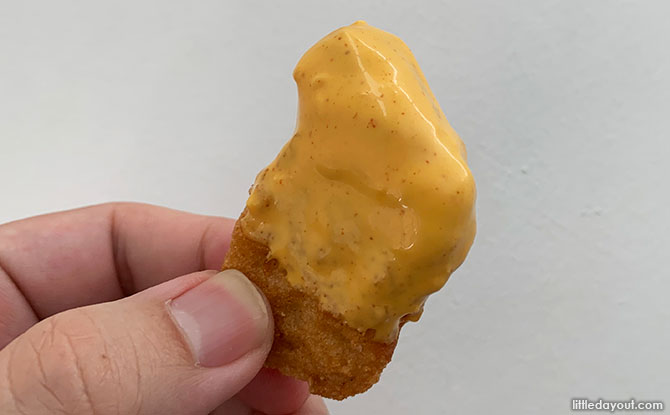 The Cajun Sauce was yellow mustard colour. It reminded us of honey mustard and, despite the flame on the peel back lid and the inclusion of chili and peppers, was hardly spicy at all. We enjoyed the Cajun Sauce.
The BTS Meal will be available globally in close to 50 countries worldwide. In Singapore, it is only available after breakfast hours and on delivery, while stocks last.