Step lively into the school holidays with March On 2022 at Esplanade – Theatres on the Bay! From 9 to 13 March 2022, this exciting children's festival will feature entertaining theatre shows, music performances and interactive workshops for kids of all ages.
Esplanade's March On 2022 includes both free and ticketed events. These include a digital hunt around "the Durian", exploring the issue of bullying through the arts, being immersed into a multi-screen world of dance and more.
Here's what to expect at the March On 2022 children's festival at the Esplanade this upcoming school holidays. And a word of advice: book your tickets early as spaces are limited.
---
March On 2022 at Esplanade – Theatres on the Bay
Family Portrait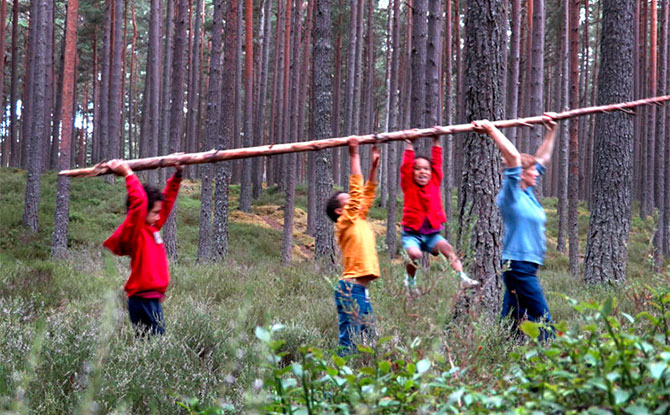 ---
-- Story continues below --
Take a seat on swivelling stools and be transported to the wilds of Scotland as four surrounding screens play a special film Family Portrait.
Join Barrowland Ballet's Artistic Director, Natasha Gilmore, and her children as they explore nature, converse with spiders, make war paint out of berries and simply have a fun day out. Who knows, you and your child may even recognise yourselves in the depictions of the craziness and chaos of family life too.
The video presentation will be followed by specially designed activities inspired by the video presentation. Family Portrait is recommended for ages 4 and up.
When: 9 to 13 March
Get more details here.
---
I Have Something to Say
Zack is just like other 8-year-olds, busy juggling between school, family and friends. He has a knack for spotting nasty bullies but, unfortunately, he soon discovers that things sometimes aren't what they seem to be. He finds himself in a situation where he needs help, but who will listen to him?
This children's theatre performance uses music, movement and multimedia to explore the issue of bullying in an approachable and safe way. It can also help spark conversations between parents and children about bullying and how to stand up to one. The show is recommended for ages 7 and up.
When: 11 to 13 March
Get more details here.
---
We Have Something to Say Workshops
Building on the theme of bullying are two workshops – one for children and the other for families. These will be led by experienced professionals Yoke Wen and Ivy Yeo
The children's workshop makes use of games, therapeutic arts activities and reflection time to help children understand different perspectives about bullying in a safe and supportive manner.
The family workshop brings parents and children together to gain a deeper understanding of the topic of bullying through activities like somatic exercises and more.
When: 11 to 13 March
Get more details here.
---
Magic Circus – Monster Hunt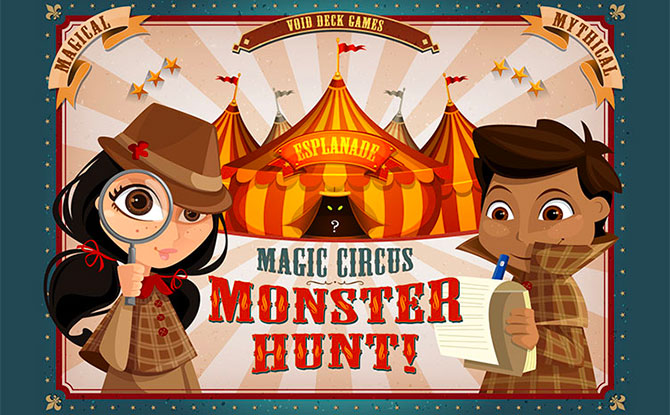 Moe's Mystical Menagerie is in town but three of its monsters have been mysteriously set loose. Help save the circus as you go in search for clues hidden around the Esplanade.
To step up to the challenge, grab a smartphone and go on a digital monster hunt. Solve clues and overcome obstacles to unlock the next stage. With each mystery solved, you could be one step closer to becoming the hero of the adventure!
This free, self-guided game will be available from 9 to 20 March. Get more details about Magic Circus – Monster Hunt.
---
Hello Pen Pal!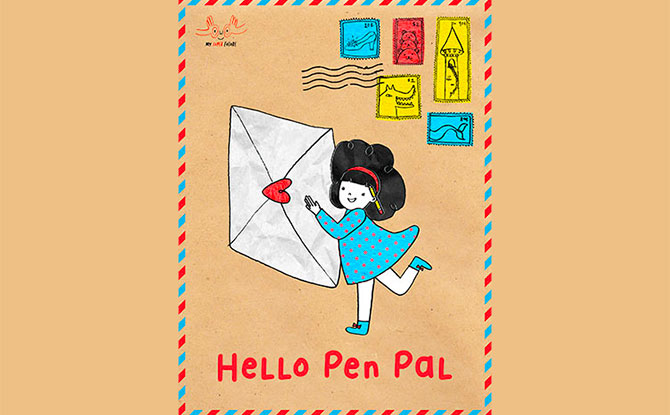 Come meet Aunty Francesca. She has a suitcase filled with letters from her pen pals from around the world. She will be sharing about them, where her friends are from and the stories they have exchanged. It just might even inspire you to get a pen pal of your own.
Hello Pen Pal! is a free performance is for PIP's Club members only. Not yet a member? Sign up for free here.
When: 9 to 13 March
Get more details here.
---
Arianna on Another Island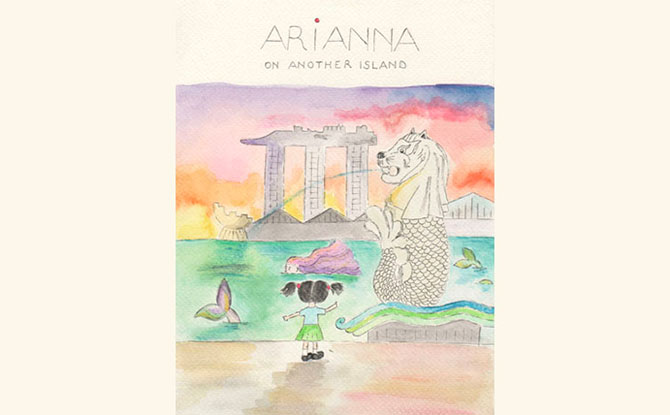 Little Arianna falls asleep while listening to the story of Princess Ariadne who has gotten lost on the island of Naxos. When Arianna wakes up, she finds herself magically transported to a strange land called Singapore. Through the interesting characters she meets on her adventures, she learns about the importance of her relationship with nature and the world around her.
Arianna on Another Island is recommended for ages 5 to 9. Admission is free but pre-registration is required.
When: 11 to 12 March
Get more details here.
---
The Legend of Bukit Merah: Hang Nadim and the Garfish
We've all heard of the legend of Bukit Merah; now, get ready to experience it – physically.
This children's theatre experience makes use of an indoor obstacle course to tell the tale of how Bukit Merah got its name. The story is told in six chapters, each represented by an obstacle station which the audience will have to navigate through together with the actors.
Get ready to be thrown into the thick of the action by registering for this free, interactive performance, recommended for ages 3 to 6, here.
When: 12 to 13 March
Get more details here.
---
(Work-in-progress) PLAYtime! Together
Get a free sneak preview of the upcoming show PLAYtime! Together.
Gor Gor and Mei Mei are stuck at home and, with mummy on online calls the whole day, they are getting bored and restless. Since they can't go out to play with their friends, they have to use the power of the imagination to keep themselves entertained.
The audience is invited to join Gor Gor and Mei Mei for an adventure through magical new worlds filled with fantastic creatures conjured up from the spaces and everyday objects around their HDB flat.
After the performance, audiences can also provide feedback on this work-in-progress show to help shape the full production of PLAYtime! Together being staged later in August.
When: 12 & 13 March
Get more details here.
---
Jazz Today for Big Kids
Join Dawn Wong and her band for some swinging good times as she introduces audiences to the world of jazz through her own eclectic take on the genre at the Esplanade Concourse. Showtimes will be at 4.30 pm and 7.30 pm on 12 March, with limited seating available on a first-come-first-served basis.
When: 12 March
Get more details here.
---
The Joy of Indian Drumming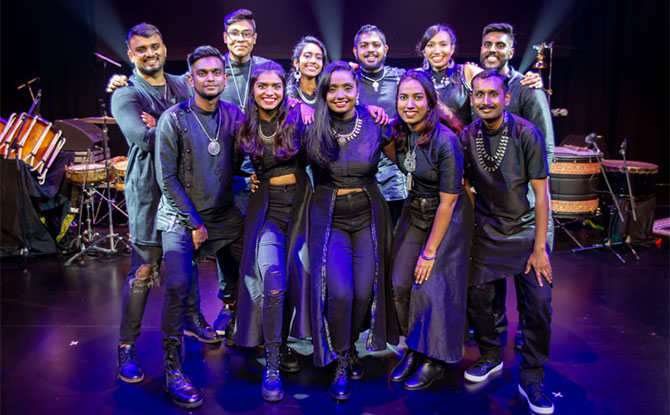 Feel the energy beating out of the drums at the Esplanade Outdoor Theatre. Players from Damaru, Singapore's school of traditional Indian drumming, will be staging high-energy performances of dance and folk songs to power up the evening. Seats for this free performance are on a first-come-first-served basis.
When: 12 March
Get more details here.
---
Youth Lead Workshops
March On 2022 at the Esplanade will also include two Youth Lead workshops for children ages 6 and up.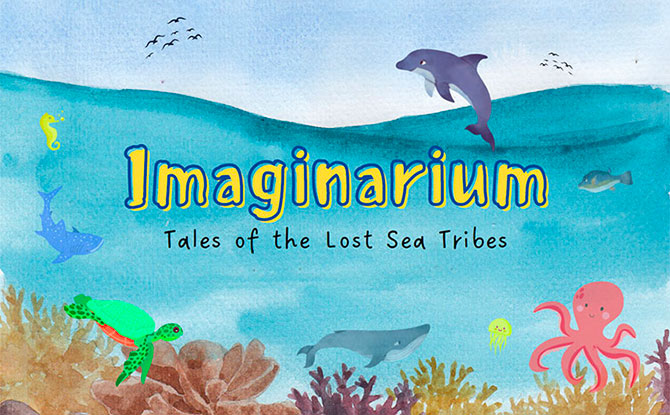 In Imaginarium – Tales of the Lost Sea Tribes, children get to put their improvisation skills to good use, bringing mythical creatures of the sea to life. They will be guided by students from Yong Siew Toh Conservatory of Music to create their own stories and musical characters at the workshop.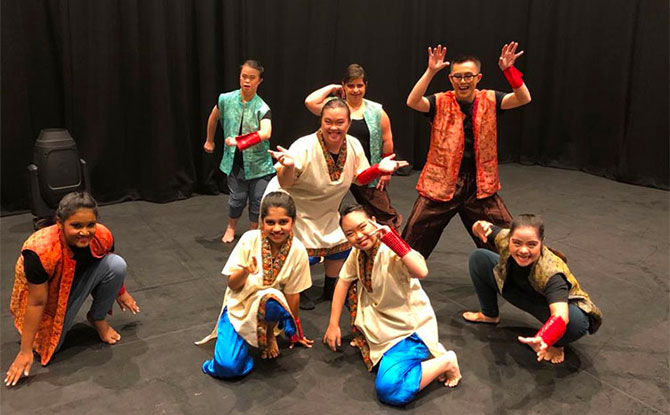 At the creative movement workshop Sang Nila Has Arrived!, dancers from Maya Dance Theatre will lead the audience in acting out the age-old story of Sang Nila Utama through dance. As the storyteller paints the exciting scenes from the tale, everyone can get involved by playing out the story through fun movements.
Imaginarium – Tales of the Lost Sea Tribes is suitable for children 7 and up, while Sang Nila Has Arrived! Is recommended for those 6 and older. Be sure to sign up for these free and fun Youth Lead Workshops early.
---
Redeem a FREE Kids PIP Mask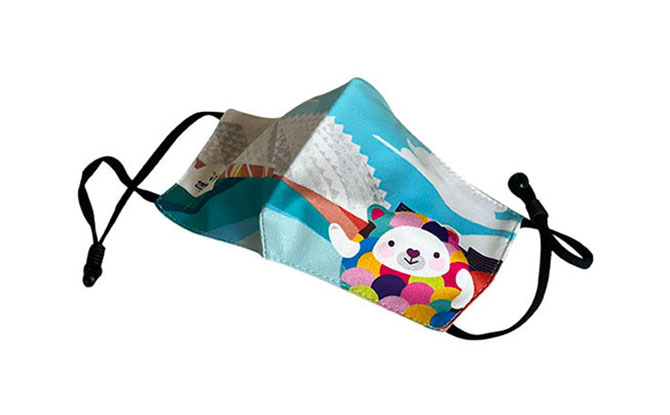 From 9 to 13 March, PIP's Club members can also redeem a limited-edition kids PIP mask worth $12 at the Esplanade Mall as part of March On 2022.
There will also be a cute PIP plushie with blanket on sale at $10 with $30 spent at the Esplanade Mall. Other PIP's Club specials are available too. Get the full details here.
Not yet a PIP's Club member? Sign up for free here.
---
March Your Way Down To March On 2022 During The School Holidays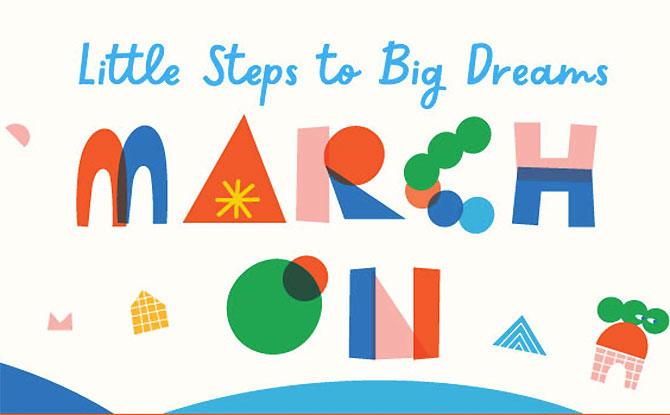 With so many activities taking place at the Esplanade during the March school break, be sure to make the arts part of your holiday plans with your children. Book your tickets early to avoid disappointment, especially since spaces are limited.
Get more details about what's on at March On 2022, Esplanade's children festival, and book your tickets here.
This feature is brought to you by Esplanade – Theatres on the Bay.