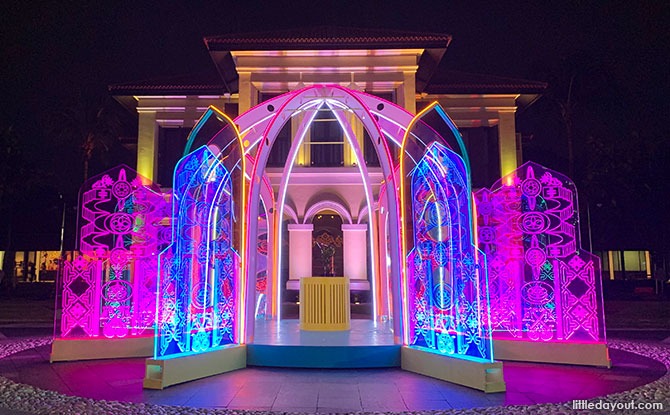 On the lawn of the Malay Heritage Centre sits an installation, decorated and shaped like a royal headdress. The work, Mahkota, is part of a collaboration with Space Objekt and Reza Hasni.
---
Mahkota Art Installation At Malay Heritage Centre
Mahkota, which means crown in Malay, is a nod to the grounds on which it stands. The Malay Heritage Centre was once a palace for royalty. The decorations on the installation draw on the architectural style of the historic Kampong Glam district (which is currently also decorated with lights for Hari Raya).
Draw closer to the installation and the sounds of a bazaar can be heard.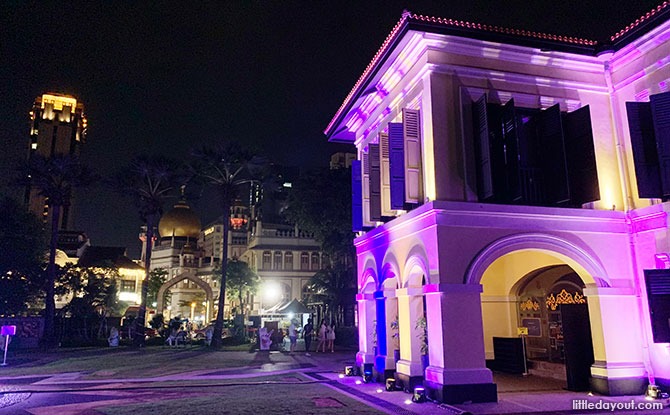 Mahkota at Malay Heritage Centre lights up in the evening, forming a picturesque spot to take a picture in front of the equally well-lit museum building.
From now till 13 June 2021, you can visit the outdoor installation as entry to the grounds is open till 10 pm in the evening.
---
---