Be prepared to journey into a magical world where toys come alive, tin soldiers march along, dolls talk, and cars zip around. Fire up your child's imagination with ACT 3 Drama Academy Mid-Year Theatre Fun Holiday Workshops during the June school holidays 2017. Take part in an experiential and immersive workshop, A Wonderland of Toys presented by ACT 3 International, at ION Art Gallery from May 27 to June 4. Or plan ahead for an excitement-filled break with ACT 3 Drama Academy's stable of holiday drama workshops for babies as young as seven months old all the way to the 16 years of age.
Arts for Kids
"In my experience as a practitioner of theatre and arts education, I have seen over 30 years the growing need to inculcate in children a love for the arts," said ACT 3 International artistic director Ruby Lim-Yang.
"The arts stimulate creativity, encourage children to look at things differently, to wonder and be curious, and to connect to others and what is around them."
Read on to find out more about the creative learning experiences designed for your child's specific age by ACT 3 International and ACT 3 Drama Academy.
ACT 3 INTERNATIONAL EXPERIENTIAL WORKSHOP
A Wonderland Of Toys
For ages four to eight
Help! All the toys in Wonderland have lost their magic and they need help to bring them back to life. From marching tin soldiers to talking toys, your imagination's the limit.
What you can look forward to
Your child will meet Tina the Toy Maker and her assistants at an engaging theatrical performance. He or she will go on to participate in three fun workshops.
The drama workshop is a movement-based session where children will learn how to use key drama techniques to 'become' a toy.
At the visual arts workshop, kids can exercise their creativity with everyday materials as they are guided into making their own costumes.
The singing and dancing workshop gives the young performer the opportunity to learn a charming number and experience being part of an ensemble.
Finally, the "toy-children" will stage a lovely parade performance for parents as they bring them around Wonderland.
"We wanted the children to feel a sense of achievement at the end of the whole workshop by performing for their parents. It is also a lovely way to showcase what they have learnt during the session," said Ms Lim-Yang.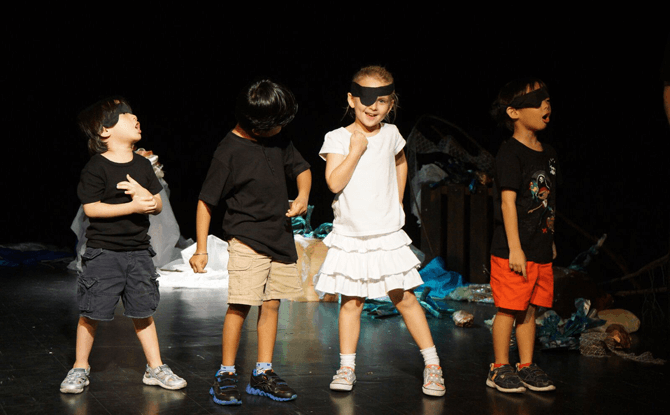 Suitable for different personalities
A Wonderland of Toys involves a multi-sensory creative process and encourages a child's artistic expression and participation.
Even shy or stage fright-prone kids need not feel anxious, as they will be playing in a safe, encouraging environment.
"It is often commonly thought that drama is more suited for the extroverted because it requires acting before an audience, but the opposite is actually more accurate, " said Ms Lim-Yang.
"In a drama enrichment environment, play is inherent in the process and children are natural at playing, so it feels safe and unthreatening to participate as there is no judgement passed nor right or wrong."
For more details on how to sign up and other event information, see this.
ACT 3 International presents A Wonderland of Toys
When: May 27 to June 4, 2017
Where: ION Art Gallery, Level 4 ION Orchard
Workshop fee: $42.25
Sign Up
ACT 3 DRAMA ACADEMY MID-YEAR THEATRE FUN HOLIDAY WORKSHOPS
For ages seven months to 16
ACT 3 Drama Academy's fun and educational holiday drama workshops are back again! Book early to plan ahead for the holidays and enrol your child in one of the engaging workshops.
Designed for specific age groups between seven months to teens, highlights include parent and child bonding workshops, a famous tale about a tin soldier, a musical play based on a timeless classic, an intriguing murder mystery, and more.
"Drama helps the very young explore and venture, drawing from their world and learning about the world around them," said Ms Lim-Yang.
Let the kids unplug from electronic gadgets and get in tune with themselves and other people with spontaneous, creative play.
For details on how to sign up and workshop programmes, see this.
It's Just a Box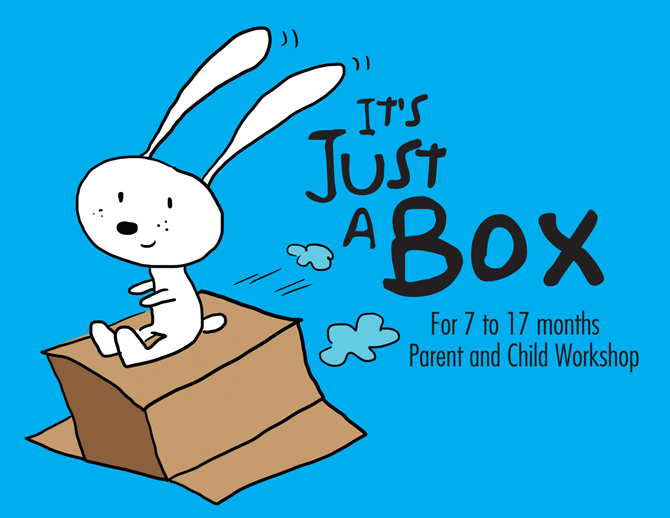 This is a parent-child workshop for kids between the age of seven months to 17 months.
Is a box just a box? "No, it's not!" says a defiant little rabbit as he takes you on a flight of fantasy into his imaginative mind where anything and everything is possible.
It's Just a Box is an active and engaging workshop for both parent and child using the time-honoured art of 'pretend play' to get their creative juices flowing. Dive into the imagination of the little rabbit and his cardboard box!
Suitable for babies as young as seven months old, the sessions are gentle and unintimidating.
"Children from as early as seven to 17 months old respond and interact not necessarily always with language, but through gestures, movement, or just the ability to listen and focus even for short spans of time," said Ms Lim-Yang. "It is evident that they are ready for some dramatic play and engagement."
In this age group, it is more about active parental participation based on the belief that a special parent-child bond can enhance learning. A parent's participation will also minimise any stress on the babies or toddlers. Enjoy the ride!
Toys Alive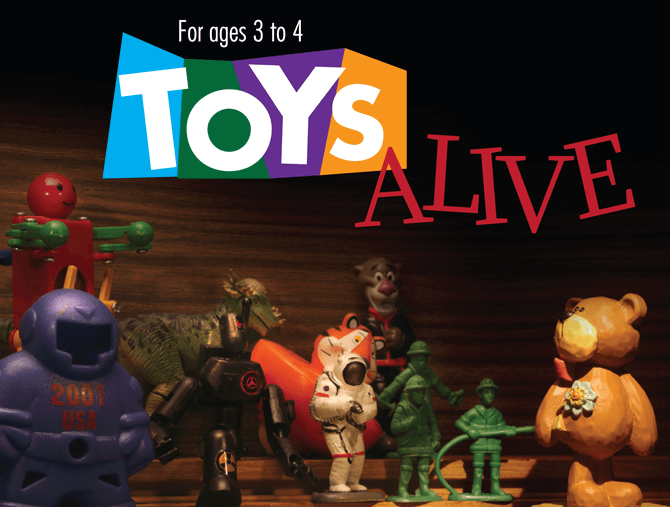 Based on popular children's author Enid Blyton's story The Night the Toys Came to Life, this workshop is for preschoolers aged three to four years old.
On Christmas Eve, a brother and sister accidentally leave their teddy bear lying outside. Later that night when everyone is asleep, teddy opens the toy cupboard and lets everyone out for some jolly good fun!
In Toys Alive workshop, your child will be transported to a world of toys which come to life. Through music and movement, the drama teacher will guide your child to expand his imagination and creativity, and explore the many ways to become the different toys.
The workshop will end with a performance, where the children will confidently dramatise their story in front of a live audience of family and friends.
The Steadfast Tin Soldier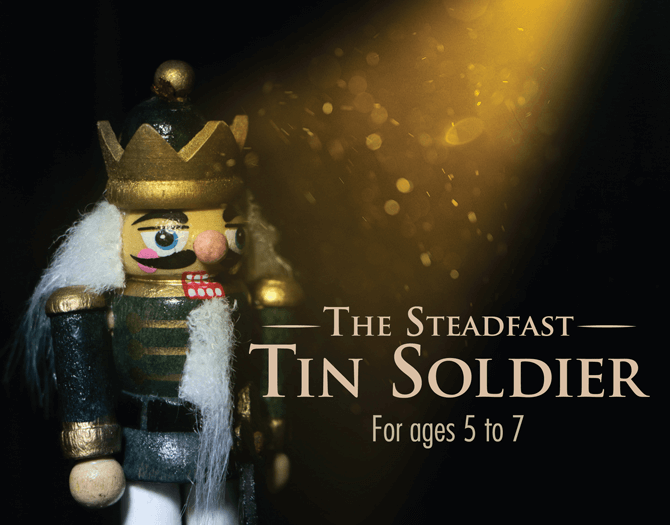 In this classic tale by Hans Christian Anderson, a one-legged toy soldier meets a paper ballerina in a pirouette and falls in love with her. Soon after, a jealous jack-in-the-box pushes the soldier out of the window which then brings him on a journey right back to the girl of his dreams and ultimately, to his final destiny.
Through self-discovery and exploratory work in our this workshop, your child will learn to work with other children as they discover their strengths and learn how to use them to the best of their ability.
Finally, after all their hard work, they will perform for a group of audience members.
To sign up or find out more about the holiday programmes, see here.
ACT 3 Drama Academy Mid-Year Theatre Fun Holiday Workshops
When: Throughout June (Limited workshop sessions in July and August for selected age groups)
Where: ACT 3 Drama Academy, 126 Cairnhill Road, ONE-TWO-SIX Cairnhill Arts Centre, S(229707)
Workshop fees: From $50
Sign Up