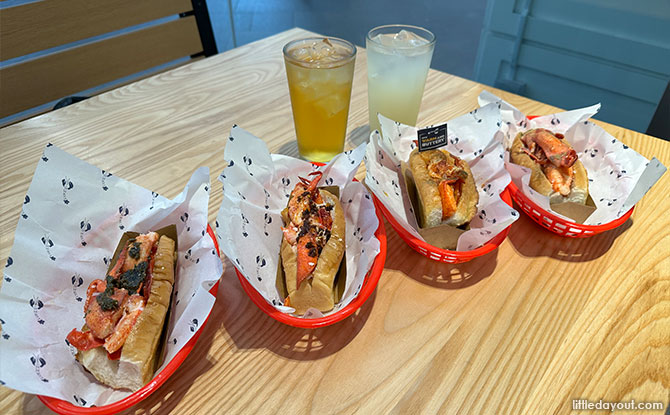 With Luke's Lobster shacks all over Singapore, including Jewel Changi Airport, the new Gourmet Park at Resorts World Sentosa and an upcoming outlet at Mandai Wildlife West, it is easier than ever to sink your teeth into one of its rolls filled with traceable, sustainable seafood.
If you are craving a Lobster Roll, there are now four more reasons to get your hands on one at Luke's Lobster's.
---
Luke's Lobster Price Drop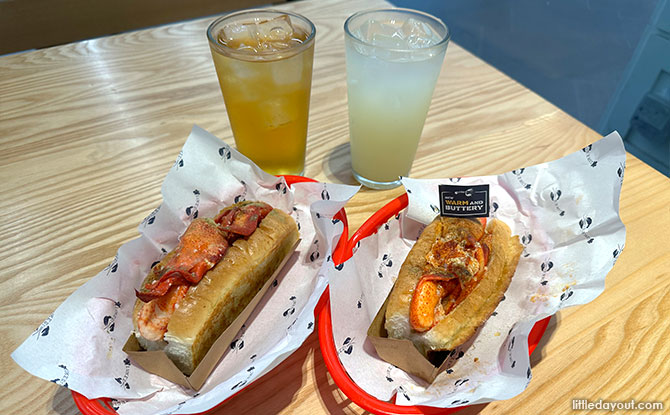 With prices going skywards nowadays, it is rare to hear of price drops. During the pandemic, because of supply issues, Luke's Lobster had to raise their prices for the Lobster Roll to cope with the increased costs.
---
-- Story continues below --
However, as of 3 July 2023, it has reverted its prices of its Signature Lobster Roll to pre-pandemic prices. This is $25.50 for a 4oz Maine lobster roll, down from $29.50.
There is also a price drop on all the other items on its menu.
This is also made possible because of its partnerships with the Maine fishing community, allowing it bring the fresh lobster meat directly from the producers to the table.
---
Warm Butter Lobster Roll
The Lobster Roll is usually served cold but following its introduction in Luke's Lobster in the US, the Warm Butter Lobster Roll is now available in Singapore as well.
This new menu items features the 4 oz of lobster knuckle and claw meat as the cold roll but it has been warmed, seasoned with butter, a touch of lemon and a sprinkle of Luke's secret seasoning.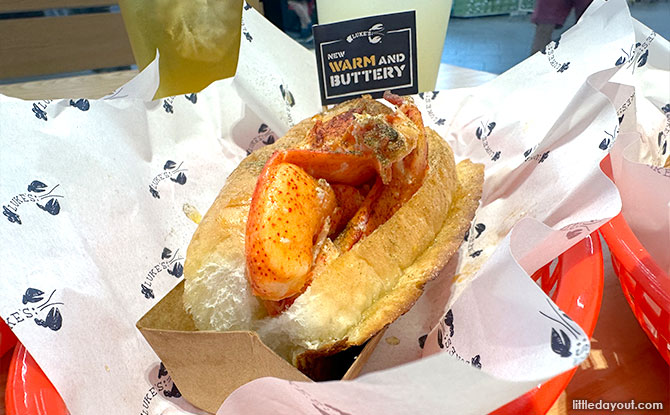 We tried the Warm Butter Lobster Roll and thoroughly enjoyed it. The warm butter added a touch of luxury to the lobster meat and made it taste even more decadent than the cold version of the roll.
Luke's Lobster's Warm Butter Lobster Roll is also priced at $25.50.
---
Two Luke's Lobster x Atas Butter Lobster Rolls: Kombu Butter & Mala Butter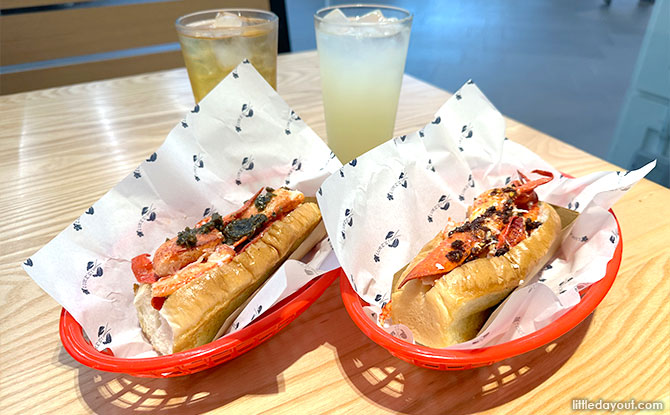 Come 1 August 2023, Luke's Lobster will be launching two new flavours in collaboration with Atas Butter.
Atas Butter is a local, independent butter producer that focuses on Asian flavours. It was started in 2022 by former Silicon Valley engineer, Daryl Yeo.
For this National Day collaboration, Luke's Lobster has paired up their Lobster Rolls with two specially selected flavours – Kombu Butter and Mala Butter.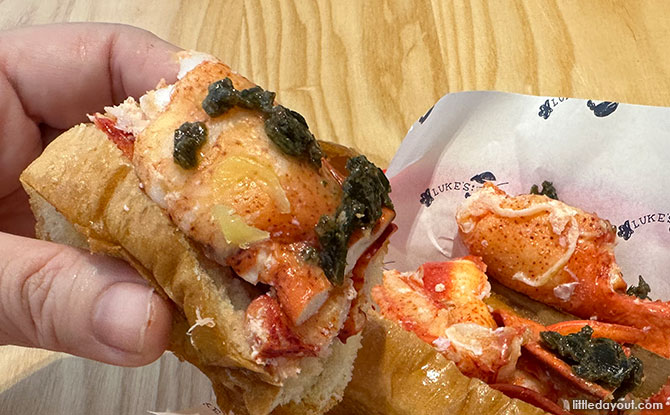 The Kombu Butter Lobster Roll features lobster meat tossed in Japanese kelp butter. We tried and appreciated its subtle umami flavour that complemented the lobster meat very well.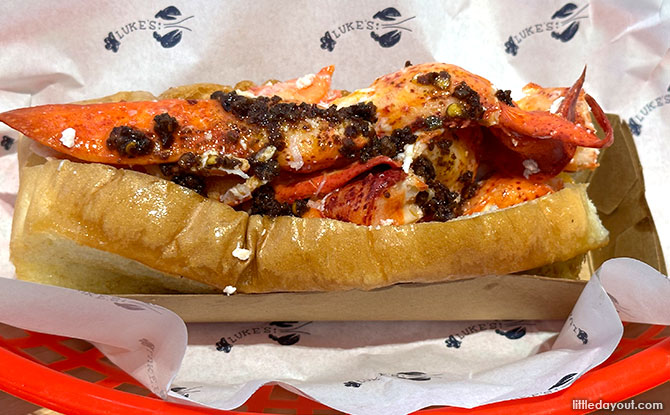 The Mala Butter Lobster Roll offers up a nice kick for those who like spice. Made with Atas Butter's secret mala sauce, the Mala Butter Lobster Roll offers just the right amount of heat that doesn't overpower the sweetness of the lobster meat.
Get more details on where you can find Luke's Lobster in Singapore.
If you enjoyed reading this story, we predict that you'll also enjoy reading this other story about another brand collaboration for National Day 2023.
Media Invite