If your dreams of going on a safari to see wild animals in their natural habitat have yet to be fulfilled, fret not! It is possible to visit South African game reserves with &BEYOND's high-quality virtual safaris and experiences.
---
WILDwatch Live: Virtual Safari Tours of South Africa Game Reserves
WILDwatch is a collaboration between &BEYOND and wildlife broadcasting experts, WildEarth. This streams in real-time twice a daily and follows expert guides as they venture out into the Game Reserves.
Viewers will be able to follow along and watch broadcasts from the places such as Ngala Private Game Reserve, Phinda Private Game Reserve and Djuma Private Game Reserve.
There will be a Q&A segment during the daily live sessions.
---
-- Story continues below --
Live streams are available on the &Beyond YouTube channel. Morning drives start at 6.30 Central Africa Time (12.30 pm Singapore time) and afternoon drives at 3 pm Central Africa Time (9 pm Singapore time).
---
Private Guided Experience
For an even more personalised experience, &Beyond's offers My WILDwatch Online.
Conducted via Zoom, the private virtual safaris are personalised sessions with one of the WILDwatch Live guides. You and up to five friends to join this exciting virtual safari without having to head to South Africa.
On the private 1.5 hour tour, a knowledgeable guide will interpret the incredible sightings of a recorded WILDwatch Live drive with you.This private tour allows the opportunity for guests to deep dive into the recorded sighting and you can also get the opportunity to discuss topics that your group has a particular interest in.
---
Going Wild with &Beyond
Other virtual experiences that you can sign up for include a private group chat with WILDwatch Live and WildEarth hosts. There you can discuss their highlights directly after the morning or afternoon live stream drive.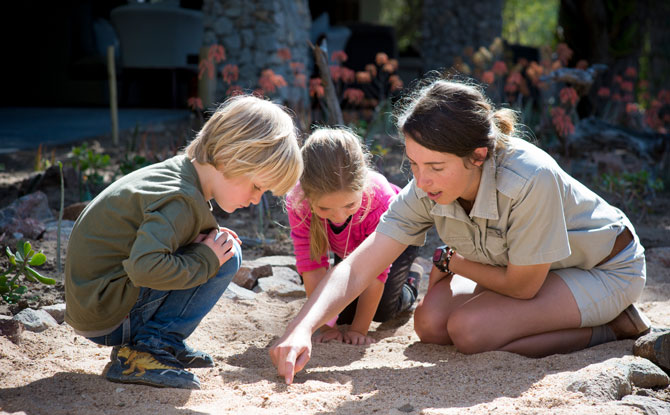 There's also a special programme for the young ones. WILDchild: Becoming a Ranger series offers a sneak-peek into &Beyond guides' toolkit. Participants will receive a mission that they can do at home to apply the knowledge that was shared in the session.
To top it all off, 10% of the fees collected during the tours go towards Africa Foundation, &Beyond's community development partner of choice. The remainder is split between funding essential habitat maintenance, sustainability and conservation initiatives at the reserves, as well as the &Beyond guides.
Check out the &BEYOND virtual experiences website for more information and rates.