Dongzhi, or Winter Solstice, Festival is a meaningful celebration of hope during the depths of winter as families look forward to the warmer, brighter days of Spring. In fact, the Chinese words "冬至" translate to "the extreme of winter", and the festival falls on the day of the year with the shortest daytime and longest nighttime in the northern hemisphere.
On this day, families traditionally get together to enjoy a warm, hearty meal. Tangyuan, glutinous rice balls cooked in a sweet gingery broth, are usually eaten as they symbolise reunion and unity.
Though Dongzhi is not so widely celebrated in Singapore, the festival's spirit of family togetherness resonates with Little Day Out's vision of building stronger bonds in the family. Collaborating with Yue Hwa Chinese Products, we hope to share the joy of family with our readers through Little Day Outing to Yue Hwa: Dongzhi Family Experience.
On this very special outing, participants will learn more about the Dongzhi Festival through a Chinese calligraphy and craft workshop, and a fun tangyuan-making game that tests their teamwork as a family.
At the workshop, each family will learn how to write the words that represent family togetherness – 团圆 – in Chinese calligraphy and turn it into a mixed media masterpiece that can be brought home to be proudly displayed.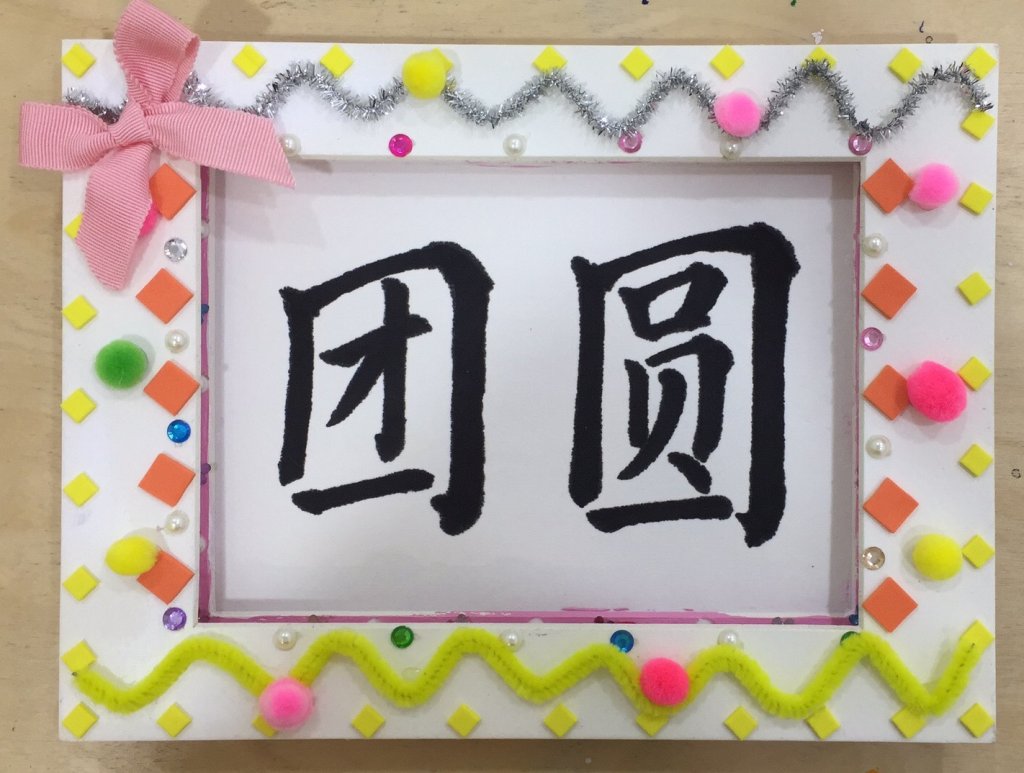 Everyone can have fun in this workshop. Adults and older kids can look forward to the challenge of writing with a calligraphy brush while the younger ones can get creative with the decorations. The idea is to work together as a family to complete the final artwork.
To enable participants to enjoy Chinese calligraphy even after the workshop, Yue Hwa will be presenting each family with a calligraphy brush and a sheet of magic calligraphy water practice paper.
The game segment of the outing will see families taking teamwork to the next level in a tangyuan-making competition. To dramatise the long hours of darkness during Dongzhi, each family's "tangyuan chef" will be blindfolded, while the rest of the family will help by giving verbal instructions! The family with the most number of tangyuan that pass inspection will win a $50 voucher from Yue Hwa!
Little Day Outing to Yue Hwa: Dongzhi Family Experience will be held at Yue Hwa Chinatown, the emporium of Chinese wonders. Housed in the former Nam Tin Hotel and conveniently located near Chinatown MRT station, it is Singapore's only department store specialising in Chinese silk, food, tea, cheongsams, antiques, and gifts. Just walking around the store is an adventure in itself!
We hope you'll join us for a fun time of cultural discovery and be inspired by the family focus of the Dongzhi Festival.
Little Day Outing to Yue Hwa: Dongzhi Family Experience
Dates: 9 December 2017, Saturday; 10 December 2017, Sunday
Time: 4 – 6pm
Venue: Yue Hwa Chinatown, 70 Eu Tong Sen Street
Price: $20 for family ticket (for a maximum of four persons); $5 for an additional child or adult ticket
For ages 4 and above
Click here to purchase your tickets.