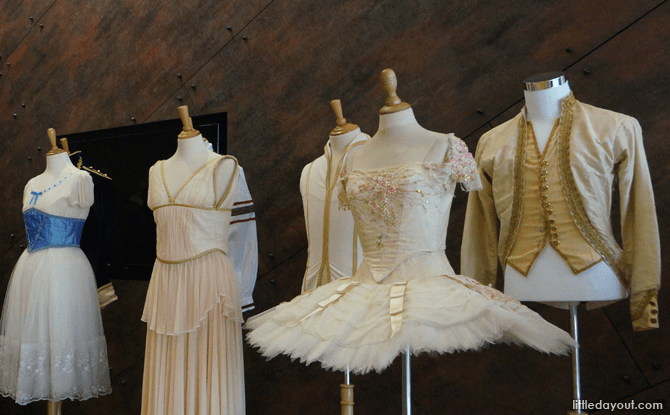 Did you know that a ballet dancer goes through one pair of shoes a week?
Or that some ballet costumes are worn over and over but never washed? (Talk about sacrificing for your dream job!)
This holiday, join us for a behind-the-scenes tour of the Singapore Dance Theatre, and you'll learn intriguing facts about the life of a dancer.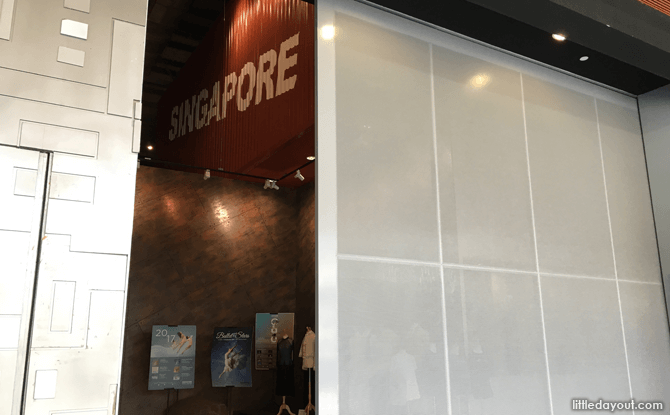 Visit the shoe room overflowing with ballet slippers and pointe shoes. Walk into the wardrobe room where more than 1,000 costumes are stored. Catch real-life dancers rehearsing for their next stage performance.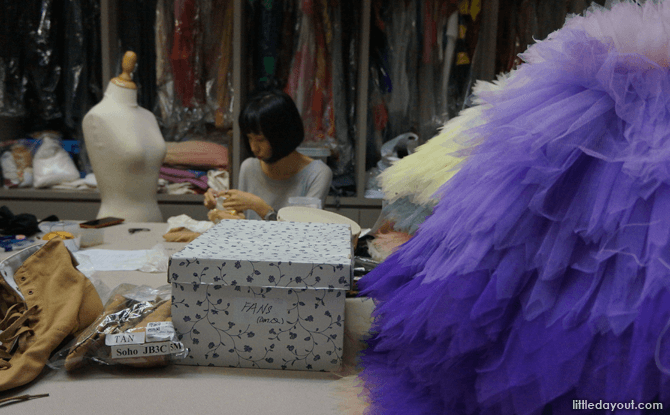 Inspired by all that you've seen? Try your hand (and feet!) at basic ballet manoeuvres with the help of our classically trained guide, Amanda Lim, who is the education and outreach executive at Singapore Dance Theatre.
Don't worry if you have two left feet. This is not a ballet lesson, but just another fun way to experience one day in the life of a dancer!
And indeed, what a fun experience it will be for kids and adults alike! You'll be stepping right into the hub of activity, and discovering first-hand "what happens before the curtain goes up", as Singapore Dance Theatre's artistic director Janek Schergen puts it.
We had the privilege to follow a group of arts students from Laos, here on a study trip, on their tour.
The students were fascinated by the beautiful tutus, specialised pointe shoes (there were even different cuttings for dancers with different toe lengths!), and of course the amazing dancers, who were balancing, pirouetting, and leaping into the air with ease and grace.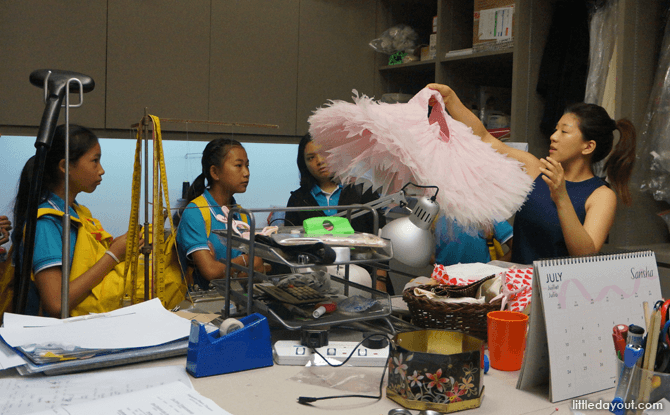 What makes this tour so interesting is that it brings you where the action is. There's nothing pretentious about it. You get to see a dancer's workplace exactly the way it is.
When we visited the wardrobe room, the company's beloved wardrobe supervisor – Auntie Florence – was at the sewing machine, working on a costume.
And when we got to watch the dancers in the studio, they were not performing for us, but attending a choreography workshop that was part of their schedule for the day.
It was fun immersing ourselves in the world of dance.
We hope you'll have a great time with your family too on this outing, as you explore together and bond through your journey of discovery.
Little Day Outing to Singapore Dance Theatre: A Peek Behind the Scenes
Venue: Singapore Dance Theatre, Bugis+, 201 Victoria Street, #07-02/03
Prices: $32 for a child-adult ticket; $16 for an additional child ticket; $16 for an additional adult ticket; $54 for a group of 4 (with at least one child and one adult)
For ages 3 and above.
Do book your tickets early, as places are limited.
Click here to purchase your tickets.