Lights by the Lake 2022 at Jurong Lake Gardens is a "global" affair with large-scale lanterns that show off various sights and places from around the world. There are also various activities being held, making Singapore's third Gardens a must-visit during the Mid-Autumn Festival 2022.
---
Mid-Autumn Festival 2022 Lanterns at Jurong Lake Gardens
The sights and activities of Lights by the Lake 2022 are centred around the Lakeside Field in the northern section of Jurong Lake Gardens. This location also makes the displays more accessible for those who are arriving via MRT.
In fact, a series of light installations in the shape of various flora and fauna line the pathway next to the water leading in to Jurong Lake Gardens from MRT station.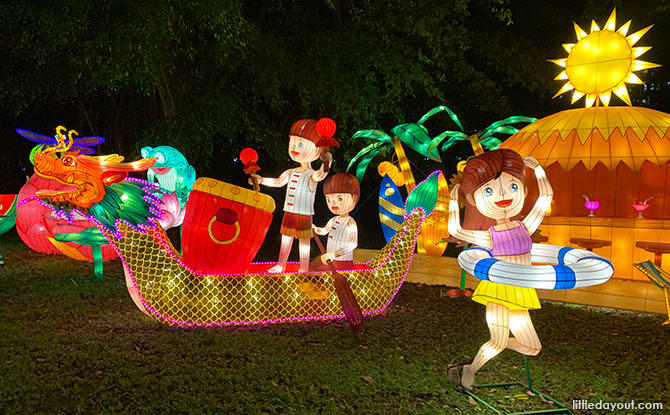 ---
-- Story continues below --
Next to the boardwalk and viewing decks are a four lantern sets which welcome visitors. These are themed after the four different seasons – spring, summer, autumn and winter. These are located just in front of the Fusion Spoon eatery.
There is also a booth here where you can purchase a LED water lantern in support of the President's Challenge.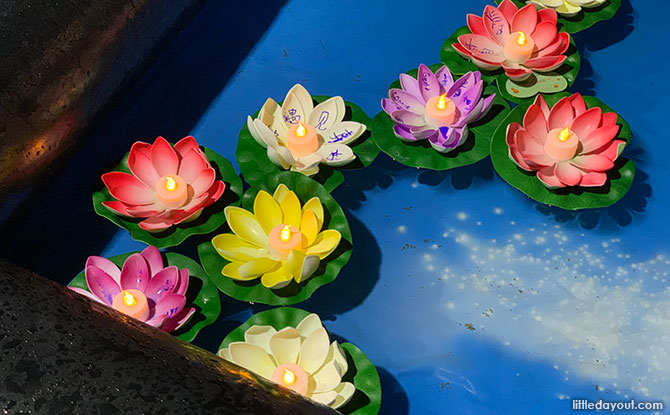 In case you are thinking that you can release it into the lake, you can't. There are two inflatable pools instead.
---
It's a Small World Lanterns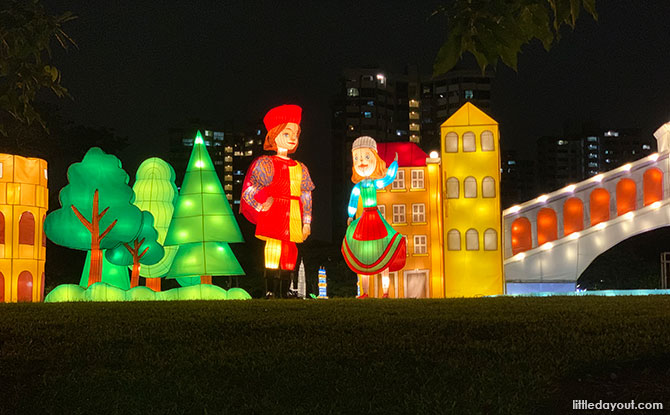 A short distance away are the bright lights of Lakeside Field. Here there are impressive lantern sets, and a highlight of Lights by the Lake 2022. These lantern sets are based on a different countries, showing their iconic landmarks and sights.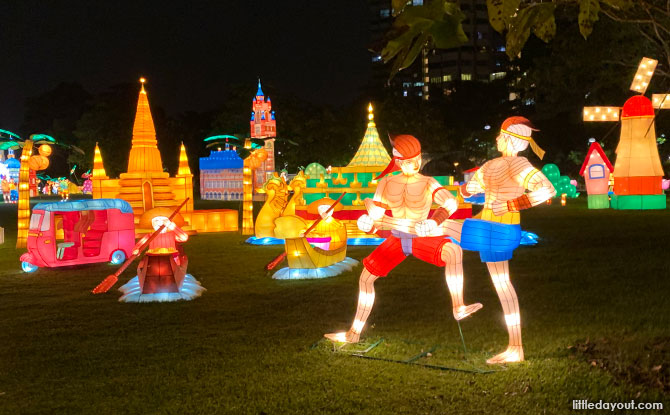 Look out for the pyramids, muay thai boxing, the twin towers of Kuala Lumpur and more. There are many different details to look out for at each lantern set.
---
Visiting Lights by the Lake 2022 at Jurong Lake Gardens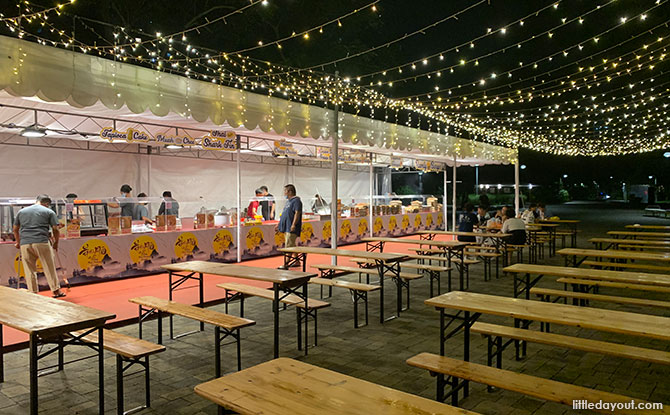 Other activities taking place at Lights by the Lake 2022 include arts performances and lantern riddles at the ABC Waters Amphitheatre in front of the Passion WaVe building and a food and beverage area.
There's also President's Challenge booths with a mini sky lantern memorabilia and mini potted plants.
Do take note that if you are planning your own lantern walk around Jurong Lake Gardens, lanterns with flames and sparklers are not allowed.
Lights by the Lake 2022 takes place from 25 August to 11 September 2022, 7 pm to 11 pm.
You may also be interested to find out about what's on at the Gardens by the Bay Mid-Autumn Festival 2022 light-up.