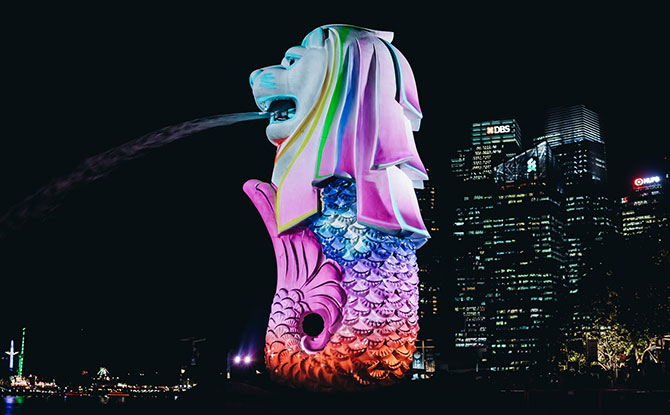 The ArtScience Museum and the Merlion will be lit up in the run-up to Marina Bay 2019 celebrations with animated light projections adapted from works by students and beneficiaries of welfare organisations from 29 to 31 December 2018.
Artworks by beneficiaries from the Cerebral Palsy Alliance Singapore and AWWA will be shown on the ArtScience Museum while works by students from the Nanyang Academy of Fine Arts will be projected on the Merlion at Marina Bay.
These light projections are part of the Build a Dream initiative, presented by Marina Bay Singapore Countdown 2019 in partnership with the National Volunteer & Philanthropy Centre. The initiative aims to support the less fortunate in fulfilling their dreams and personal development as Singapore celebrates the new year.
ArtScience Museum Light Projections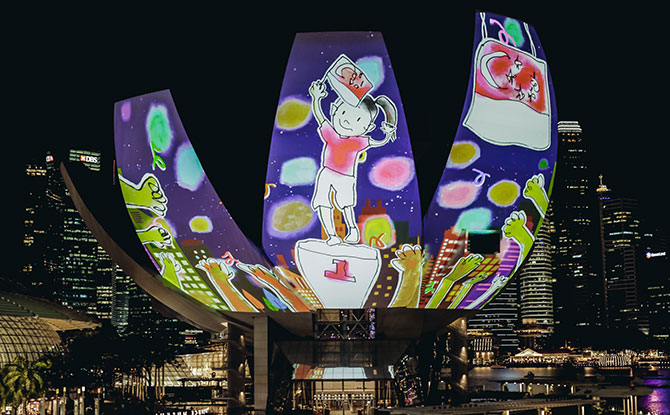 Among the light projections on the ArtScience Museum is a work by Elaine Eng entitled "My hope and dream: To be proud". Drawn by the 19-year old using only her mouth, the vibrant colours of the light projections reflect her positive personality.
---
-- Story continues below --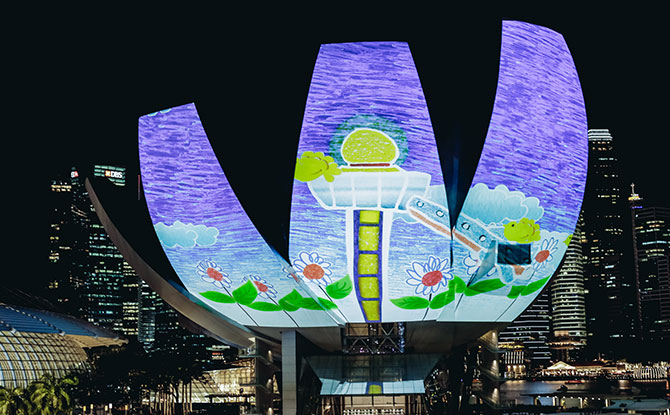 Another is "My Hope and Dream: Travelling" by 27-year-old Tan Bing Yao who enjoys painting urban landscapes and is always eager to learn new things.
Light Projections at the Merlion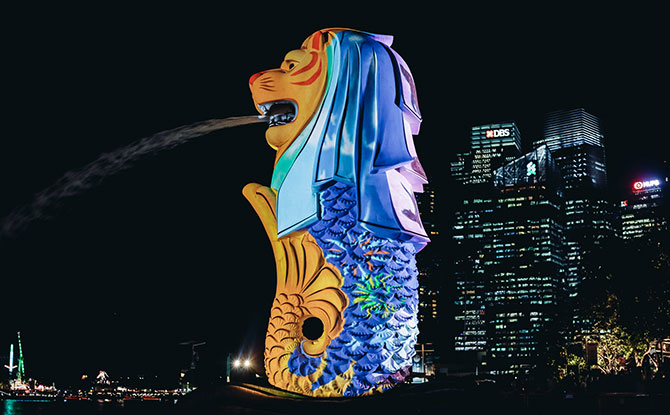 At the Merlion, one of the selected works is by 19-year-old Jordan Bastian. Titled "Colour of Hope", the work reflects Singapore's cultural diversity through vibrant colours and visual elements from its past.
The Light projections on the ArtScience Museum will run from 29 December to 31
December at 8.15 pm, 8.30 pm, 8.45 pm, 9.15 pm, 9.30 pm, 9.45 pm, 10.15 pm and 10.30 pm.
The Merlion projections will run from 8 pm to 10.30pm from 29 December to 30 December and from 8 pm to 11.30 pm on 31 December 2018 at 15-minute intervals.
Members of the public who wish to find out more or to help the youths from the various organisations fulfil their dreams and aspirations can do so via www.marinabaycountdown.sg/build-a-dream.