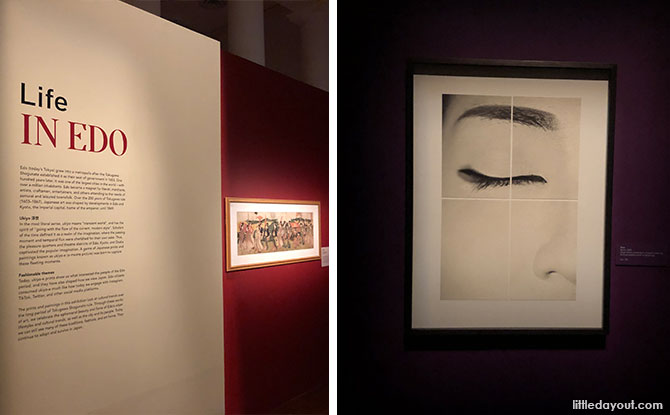 From the history of how people lived in the Japan of the past, as well as long-established traditions, such as the geisha – or geiko, head over to the Asian Civilisations Museum's latest special exhibition titled Life in Edo | Russel Wong in Kyoto.
The Life in Edo | Russel Wong in Kyoto is a combination of two exhibits in commemoration of the 55th Anniversary of Singapore-Japan Diplomatic Relations. The Life in Edo exhibit spotlights the lifestyles and trends of Edo-period Japan through over 150 ukiyo-e prints and paintings and Russel Wong in Kyoto is a collection of black-and-white photographs captured by acclaimed Singaporean photographer Russel Wong that give a peek into the lives of the geiko community as well as scenes of present-day Kyoto.
---
The Life in Edo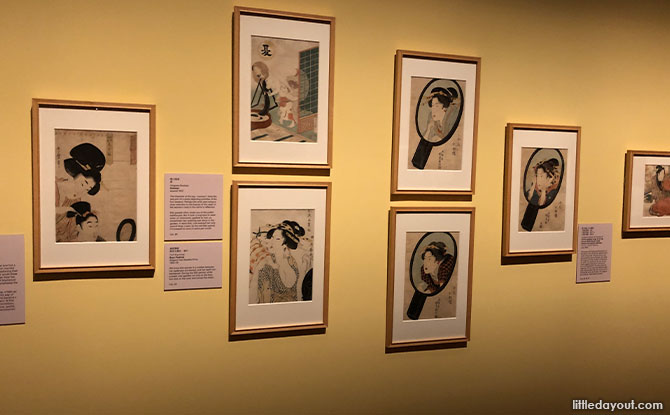 Uncover the everyday occurrences of the Edo period in Life in Edo which is a showcase of woodblock, prints and paintings, also known as ukiyo-e or "pictures of the floating world". These further explore the ideas that people of the era had of beauty, foods, entertainment and even pets.
There are a total of 157 fully coloured ukiyo-e prints which is the most to be exhibited in a single exhibition in Singapore to date.
There is also a section of the exhibit that displays a complete set of carved printing blocks made to reprint two test prints of "South Wind, Clear Sky". Printing blocks are rarely seen and even more rarely found as complete sets for a single image and there is a lot of skill involved in creating a single woodblock print.
---
Linking the past and present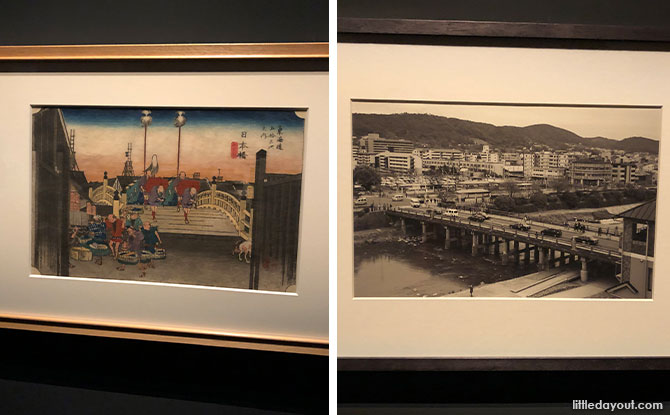 The Life in Edo | Russel Wong in Kyoto is connected through a space that contrasts ukiyo-e artist Utapawa Hiroshipe's woodblock print of a morning scene at Nihonbashi – the first stop in his well-loved series Fifty-Three Stations of the Tōkaidō – with Russel Wong's photograph of the Sanjō Bridge, which is the final stop in the series. This space is a juxtaposition of past and present.
---
Russel Wong in Kyoto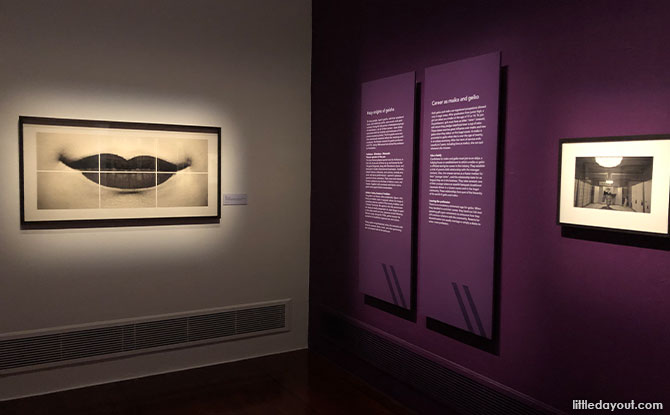 As for Russel Wong in Kyoto, this Russel Wong in Kyoto exhibit premieres photographs from his 13-year-long, ongoing personal project to document the geiko of Kyoto and shedding light on some of the rarely seen and lesser-known traditions of this private community and their place in modern society.
The exhibit displays forty black-and-white photographs that illustrate the customs and traditions of the geiko community.
---
Interactive Elements of the exhibits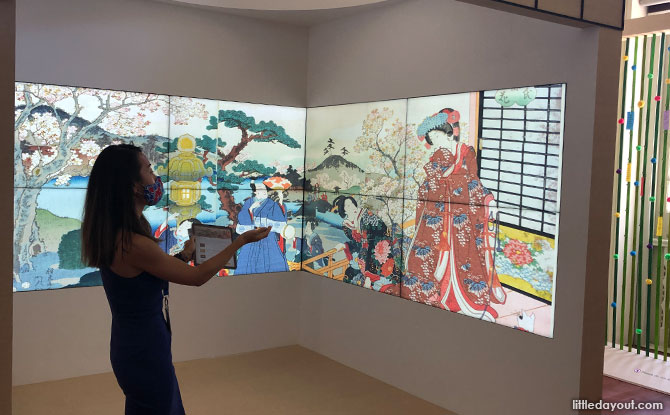 In conjunction with the exhibition, members of the public can look forward to Japanese cultural workshops, curator tours, educational videos on Japanese food and art, as well as interactive activities on woodblock printing and photography, available both online and on-site.
Currently outside the exhibit is the interactive digital art wall. Test your artistic skills by customising various elements n the woodblock print. You can also hang your wishes at the Asian Civilisations Museum wall of wishes.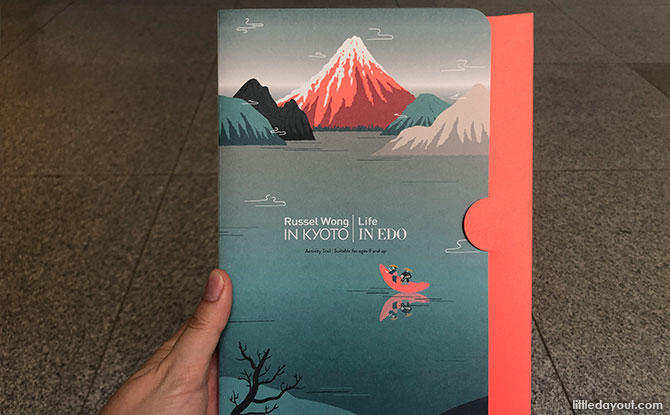 Children aged nine and up can take a trip through Japan and back in time with Asian Civilisations Museum's family-friendly trail booklet filled with activities and interesting facts.
Admission charges to the The Life in Edo | Russel Wong in Kyoto exhibition apply. For more information, please visit the Asian Civilisations Museum's website.