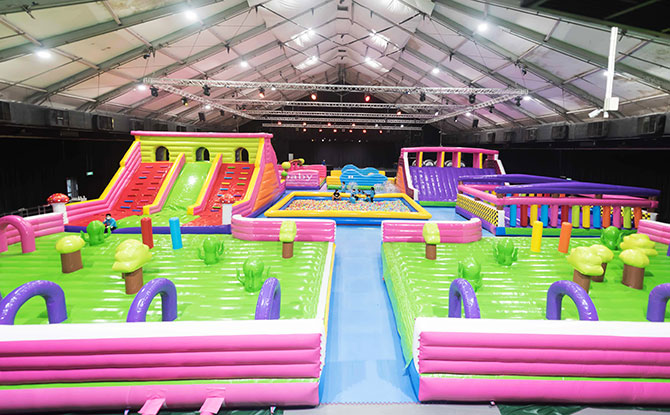 From 7 May till 9 August 2022, Let's Play At D'Marquee, a new popup indoor playground will be inflating at Downtown East! Apart from the themed inflatables, there will be virtual reality shooting games, King Kong robots, bumper cars, dinosaur rides and a sand pit.
Featuring the largest variety of bouncy castles in Singapore, Let's Play At D'Marquee will present themed inflatable obstacle courses as well as other activities. The indoor playspace will occupy a whopping 17, 000 sqf at Downtown East.
---
Let's Play At D'Marquee: Bounce and Climb at 8 Themed Inflatables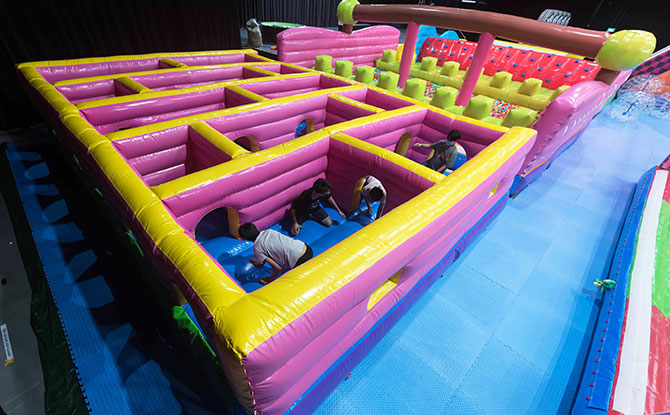 Whether you are a child or a child at heart, get ready to bounce, jump, climb to your heart's content. There will be 8 different inflatables to "conquer".
Take on your fear of heights with a 4.8 m tall vertical obstacle course. See if you can scale up the vertical challenge, even if you fall it will be a soft landing.
Those who love dodgeball can try the Kaboom Ball challenge. Test your upper body strength as you climb across the bars at the Hang On inflatable. If your arms fail you, simply fall into the ball pit.
Try the wheely fun obstacle course that brings you through the wheels. Love slides? Climb 4.8 metres high onto the inflatable and slide down for an exhilarating time. There is even an inflatable maze at Let's Play.
If the inflatables above aren't enough fun, try out the Tarzan challenge. Swing and duck trees and branches just like Tarzan.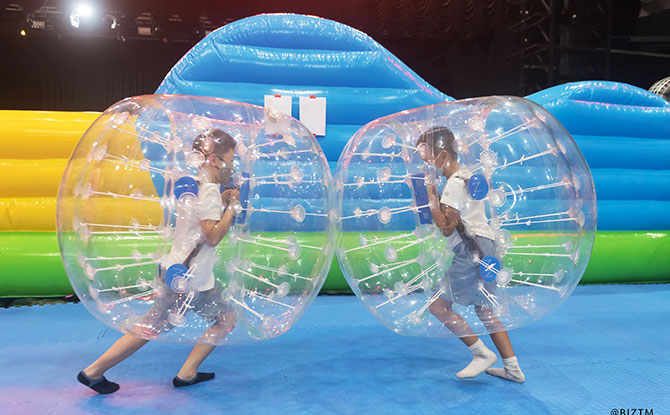 Let's Play at D'Marquee also features the classic ball pits, Gladiator Ball Fight and the popular sandbox play – a delight for the younger children.
---
Other Fringe Rides to Look Forward to
Other attractions include the Choo Choo Express, a King Kong robot lets you control life-sized King Kongs with joy sticks and dinosaur rides.
For a virtual element, put on the VR headset and get transported int o another world. Think vibrating floors, zombie prison, guns and battlefield.
Tickets will be available at Kkday (May & June) and Trip.com (July & August).
---
"Let's Play" @ D'Marquee
When: 7 May to 9 August 2022
Opening Hours:
Weekdays: 12 pm to 9.30 pm
Weekends/School Holidays/Public Holidays & Eve of Public Holidays: 10 am to 9.30 pm