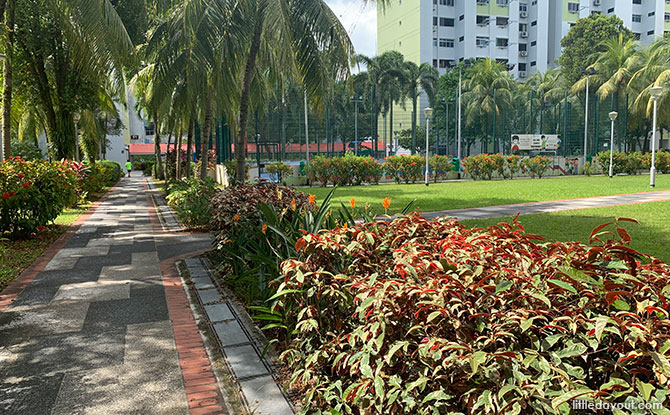 Leng Kee Park is a small neighbourhood park with playgrounds at Redhill's Lengkok Bahru estate, bounded by two L-shaped blocks.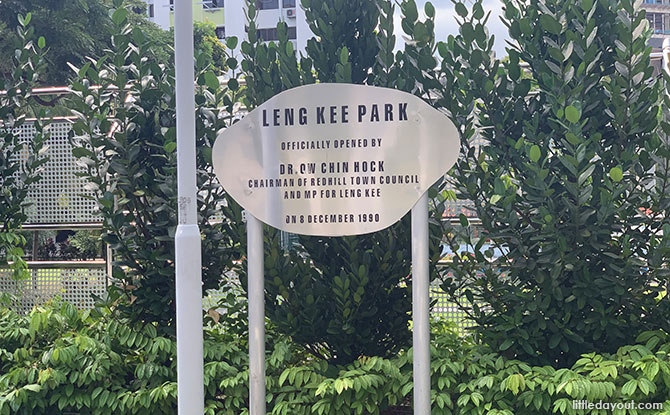 Leng Kee Park first opened in 1990 and it was more recently given an upgrade in the 2010s.
---
Leng Kee Park Playground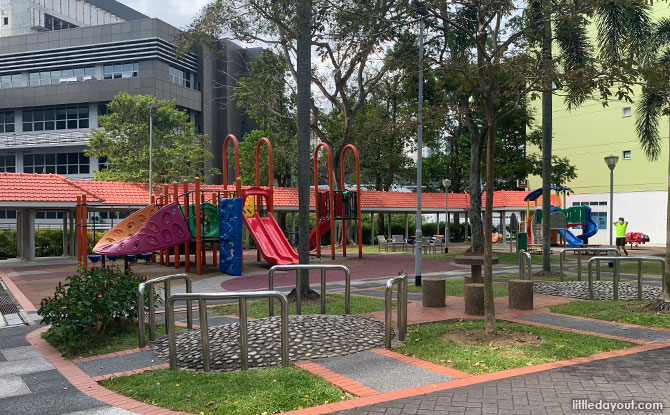 ---
-- Story continues below --
One of the main features at the green space is the Leng Kee Park playground, located between blocks 51 and 52.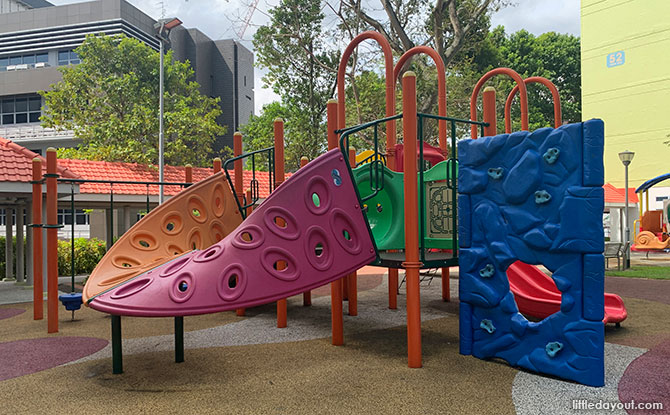 This features a play structure which includes a warped climbing wall.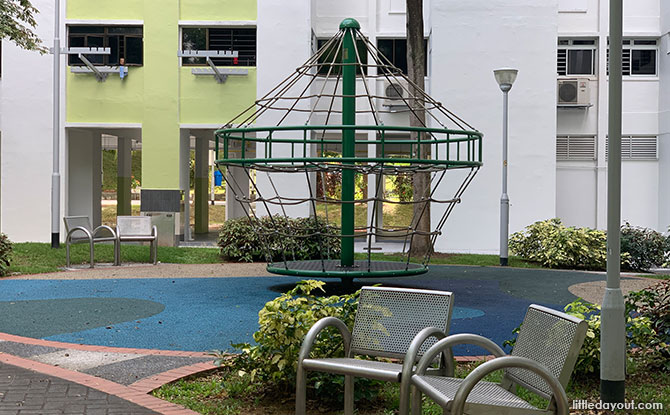 Close by, there is also a netted merry-go-round where kids can hang on to the tall netted structure.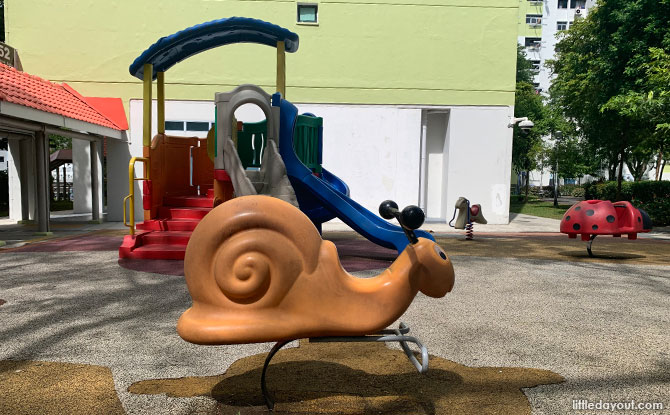 There are also various teeter-totters at the Leng Kee Park playground.
---
Visiting Leng Kee Park
Other features at the neighbourhood park include paths and exercise areas, allowing residents living in the Lengkok Bahru housing estate a space to enjoy the outdoors.
Leng Kee Park is not far from the Enabling Village. Other parks close by include the Rumah Tinggi Eco Park, once a siding of the railway line that ran from Malaysia to Tanjong Pagar.