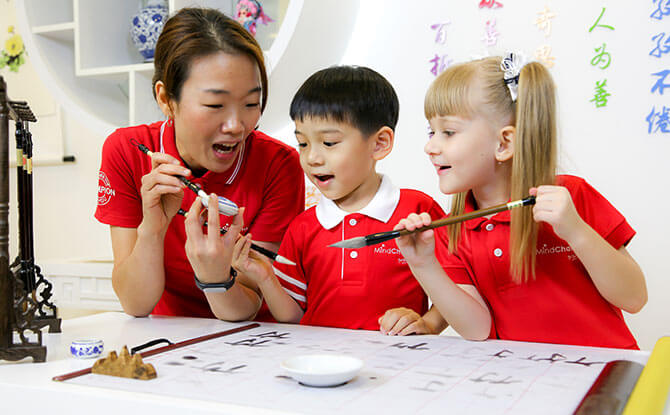 One of the key aspirations of parents is to raise effectively bilingual children. Apart from being well-versed in English, at MindChamps Chinese PreSchool children are immersed in a Chinese-speaking environment that helps build a solid foundation in the Chinese language, which is advantageous in the formal schooling years.
Leading the Way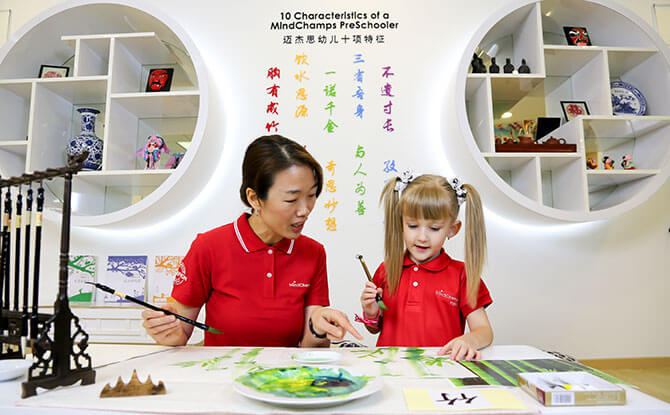 The MindChamps brand has been awarded "Influential Brands' Top Brands Award" in the preschool education category by parents for five consecutive years! And with the enrolment at MindChamps PreSchool for 2020 now open, you can be sure that spaces will fill up quickly.
As part of the MindChamps family, the Chinese PreSchool offers parents the benefits of the MindChamps curriculum, along with an immersive environment that predominantly uses the Chinese language to nurture confidently-bilingual children. It sets the children up for their formal schooling years, when mother tongue skills are essential for getting good grades.
Nurturing Young Champions' Ability in Chinese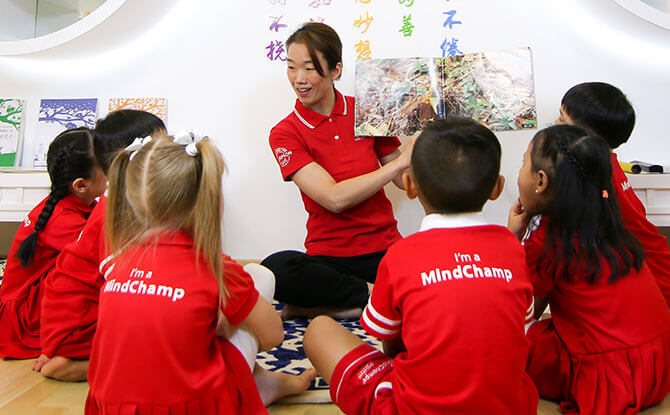 Research has shown that the ideal age to expose children to a second language when they are between 2 and 7 years old. Children who are immersed in a second language from young are more likely to perform better in language and literacy development.
---
-- Story continues below --
MindChamps Chinese Preschool's Chinese-speaking environment helps children develop their language skills at a critical time when they are most receptive to picking up a second language. This is particularly helpful for parents who may not otherwise be able to provide a Chinese-speaking environment at home, but still want to lay a strong mother tongue foundation for their children.
The Unique Chinese Environment at MindChamps Chinese Preschool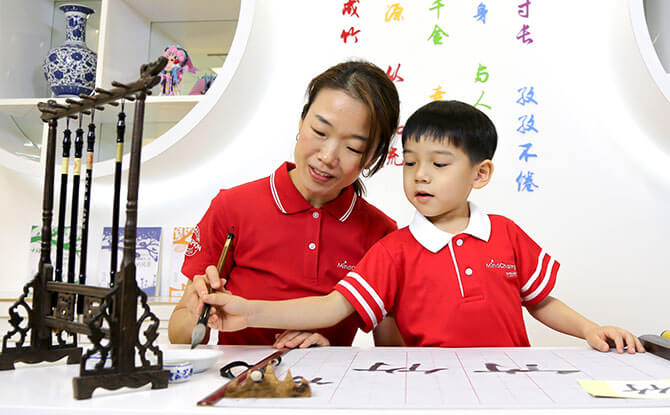 MindChamps PreSchools' unique curriculum stems from almost two decades of solid research and development by Professor Allan Synder and other experts in the fields of Neuroscience, Psychology and Theatre. It inculcates the winning mindset in children from an early age.
All classroom activities are based on S.M.I.L.E.S.™ – Sensory, Motor, Intellectual, Linguistic, Emotional and Social skills, a holistic approach which nurtures children for an unknown future. The S.M.I.L.E.S.™ environment prepares the brain for optimal growth and engages all areas of the mind.
At MindChamps Chinese Preschool, Chinese language is thoroughly infused into the curriculum, adding yet another dimension of learning. The Chinese Preschool's vibrant learning environment makes the language come alive, helping children gain an early appreciation and love for the Chinese language and culture.
The warm and positive Chinese speaking environment also nurtures each child's ability to communicate fluently in Mandarin.
Holistic and Immersive Learning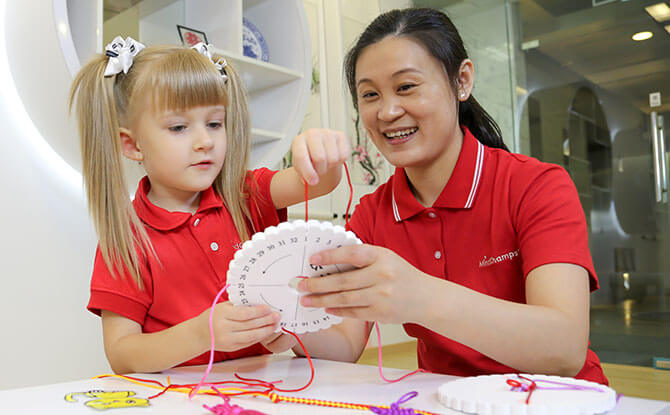 Chinese is used as the medium of instruction for all lessons at Playgroup and Nursery 1, except for two enrichment programmes which are conducted in English: MindChamps Reading & Writing™ & Creativity & Theatrical Strategies™. Each class is guided by two Chinese teachers, giving younger children maximum exposure to the language, in order to lay a strong foundation for Mandarin during their formative years.
As children progress to Nursery 2 onwards, each class is then taught by one English and one Chinese teacher. This provides children with a balanced exposure to two languages ahead of primary school.
The daily programme at MindChamps Chinese Preschool also consists of many activities where children gain insights into China's rich history and culture. Through fun hands-on activities such as clay-modelling, Chinese painting and calligraphy, the Chinese language, heritage and culture come alive.
MindChamps PreSchool Open for 2020 Enrolment – Sign Up Now!
Enrolment for 2020 at all MindChamps PreSchools, including the Chinese Preschools, is now open!
MindChamps Chinese PreSchools are located at Cecil Street, Thomson and Tampines Central. Be sure to book a visit to speak to the MindChamps educators. As spots get filled quickly, do hurry to secure a much-coveted place for your child.
Visit www.mindchamps.org/cps, email sg.engpreschool@mindchamps.org or call 6828 2688 for more information on MindChamps Chinese PreSchool.
This feature is brought to you by MindChamps PreSchool.