Japanese food and snacks are extremely popular here in Singapore and it's not uncommon to see many Singaporeans seek out authentic Japanese treats or spend hours queuing during the annual Hokkaido Fair that happens in Singapore. If you're looking for fresh and authentic Japanese produce and products, here's a list of Japanese supermarkets in Singapore you can check out.
---
Japanese Supermarkets In Singapore
Don Don Donki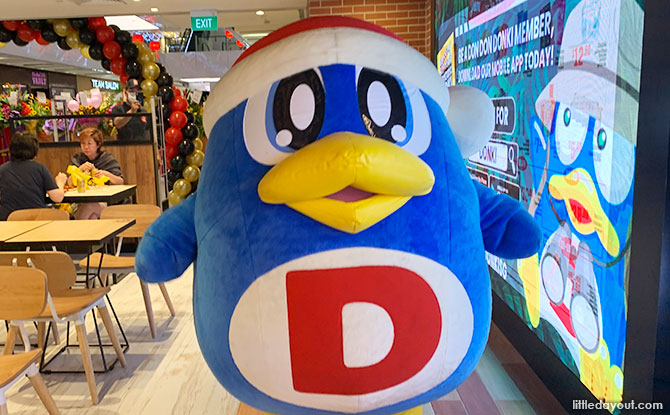 With eight different outlets, Don Don Donki is no stranger to many with their large selection of quality Japanese items, many of which are of good quality and affordable prices. Other than a large variety of ingredients, they also have delicious pre-packaged meals that you can heat up and enjoy on the spot!
---
-- Story continues below --
---
Meidi-ya
Meidi-ya offers a wide variety of fresh food imported directly from Japan. They offer both imported products of high-quality as well as a wide variety of original in-house products such as their in house jam and syrups. There are also affordable gourmet bento sets and sashimi platters that are made in-house and fresh every day.
---
Isetan
Located at the basement of Shaw House, Isetan Scotts has a great line-up of fresh and frozen Japanese products. They have a notable selection of fresh fruits and veggies flown in from Japan such as white sweet corn and Shimeiji mushrooms. It is also where you can buy freshly-baked bread from Johan Paris Bakery.
---
J-Mart
The official retail store of the Japan Prestige Sake Association, J-Mart is the place to go if you're looking for a good variety of sake in Singapore. Carrying a number of premium labels, it's a great spot to stop by if you're looking for a specific brand or label. They also sell a small selection of snacks, sweets and ice cream.
---
Kuriya
If you're looking for the freshest seafood, Kuriya is one of the best options to visit. There, seafood gets flown in thrice-weekly from Japan and is sold immediately. Besides fresh produce and ready-made sushi party platters, you can also get snacks. Kuriya has multiple outlets around Singapore that you can visit.
---
Ginkakuji Onishi SG
With a special focus on high-quality Japanese Wagyu beef, Ginkakuji Onishi is a traditional speciality meat shop that originates from Japan and a first of its kind in Singapore. Other than Wagyu beef, they also carry a wide range of prime secondary cuts that are not readily available elsewhere.
---
Fish Mart Sakuraya
From frozen ingredients to Japanese rice, alcohol, Japanese tidbits, ice-cream and beverages, you can find all those at Sakuraya. They are also especially popular for their seafood such as salmon and tuna. They have four outlets in West Coast Plaza, Parkway Parade, Anchorpoint, Seletar Mall.