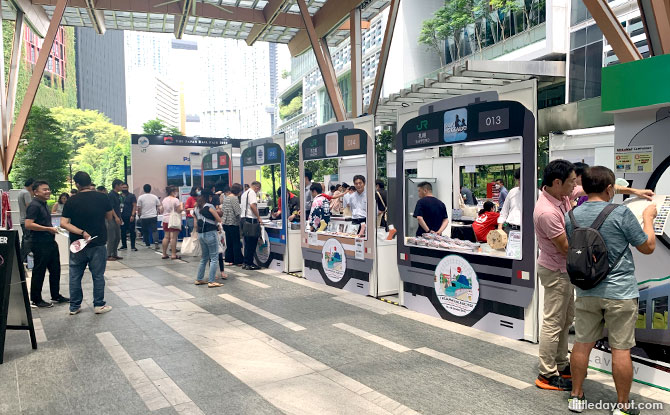 The Japan Rail Fair 2022 is taking place at the Urban Park, Guoco Tower from 14 to 16 October 2022. With Japan's having reopened on 11 October, this is the perfect event to whet your appetite for that long-awaited Japan trip or to get some ideas of places to visit. You can also pop into Japan Rail Cafe to speak to a travel communicator.
This year, the Japan Rail Fair, which is organised by Japan Rail Cafe, is in a hybrid format. This includes free events which will be held both online and in person.
The Japan Rail Fair 2022 also coincides with the 150th anniversary of the Japan railway system in 1872. Here's a look at some of the activities taking place at this year's event.
---
Japan Rail Fair 2022 Highlights
Booths at the Rail Fair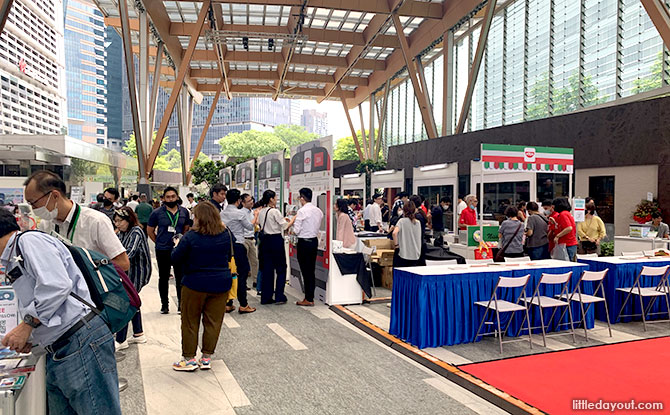 ---
-- Story continues below --
Pay a visit to the fair and explore booths setup by various sponsors from Japan. There will also be exclusive dairy produce from Narita, available in Singapore for the first time, and products from ZEN-NOH and NISSIN FOODS with railway elements as the focus.
Look out for a booth featuring NTT DOCOMO ASIA VR, a photo panel by The Railway Museum in Saitama and a train diorama of railway toys by TOMY Southeast Asia.
There will also be Yukata Rental Booth ($10 per rental) where participants can dress up in a cotton kimono for a fee. Other activities include craft workshops and performances. The full programme can be found here.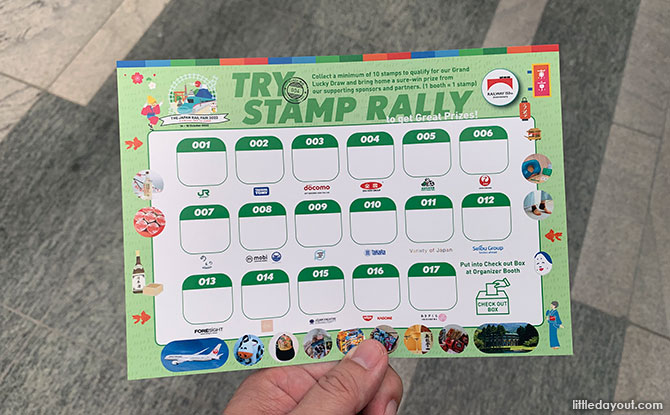 You can also collect stamps at the booths to take part in a Stamp Rally for a sure-win prize and chance to qualify for the Grand Lucky Draw.
---
Yamanote Line "Eki-Melody" Medley
If you've visited Tokyo before, you would likely have been on JR East's Yamanote Line. On 14 October, 5.30 pm, and 15 October, 11.30 am, the Wind Ensemble Nippon Singapore will be performing a melody of the line's famous jingles.
---
Happy Railway Day
14 October is Railway Day and JR East is organising a livestream where audiences will be taking to historic railway sites in the Izu Peninsula, Takeshiba Waterfront and Kawaguchiko. This special event takes place from 6.30 pm to 7 pm. You can tune in to this on thier Facebook page or on YouTube.
---
Photo-taking with JAL Cabin Crew
Dress up in a JAL pilot or cabin crew uniform for a photo and also snap a picture with a JAL crew member. This photo op takes place on 15 October, 5 pm to 6 pm.
---
Come See Seibu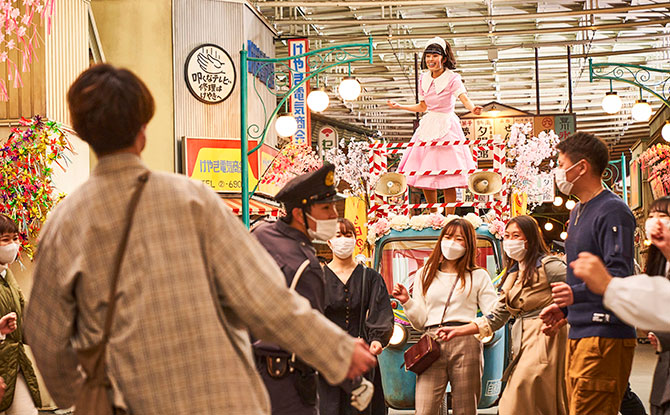 On 16 October, pay a visit online to the Seibu Amusement Park, where the Showa era is recreated, via a live stream.
---
Let's Take a Trip to the Railway Museum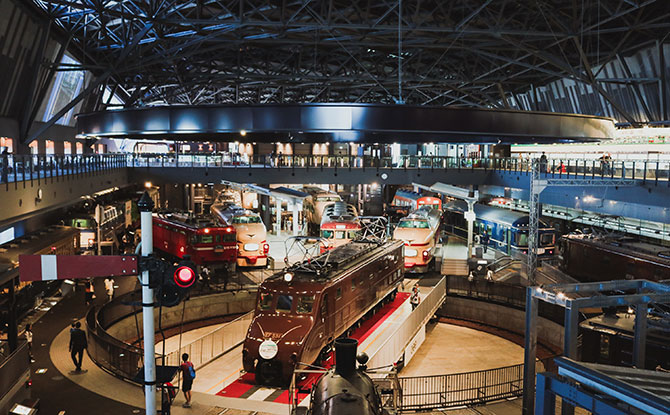 Also on 16 October, JR East is organising a "trip" to the Railway Museum in Saitama between 3 pm to 4 pm.
---
October Special Ekiben
From 1 to 31 October 2022, indulge in a special Shinkansen Series Ekiben. Packaged in a 'train' box, the ekiben has two plain rice balls, two chicken karaage, tamagoyaki, mixed vegetables and a cherry tomato on top. It also comes with two chocolate cake cubes and a choice of drink. The Hayabusa Ekiben is priced at $21++.
More details about the Japan Rail Fair can be found here.
If the prospect of the Japan Rail Fair has got you excited, you will enjoy visiting our Japan travel webpage and reading about the Railway Museum in Kyoto.