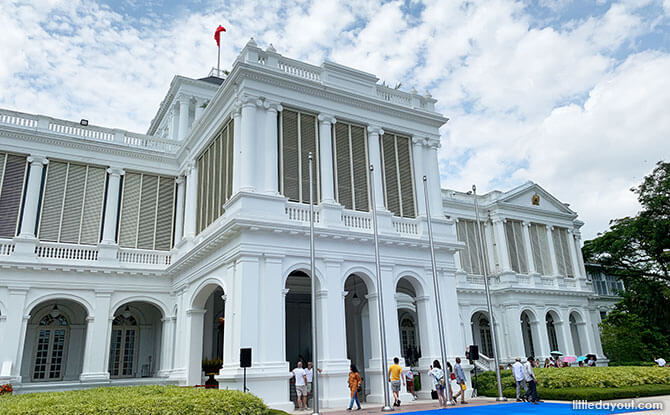 In line with the latest COVID-19 Multi-Ministry Taskforce's guidance to reduce the level of social interactions, the Istana Open House (IOH) on Thursday, 13 May 2021, has been cancelled.
The cancellation of the Istana Open House, which were intended to be for Labour Day and Hari Raya Puasa, was announced by the President's Office on Tuesday, 4 May 2021.
Those who were able to successfully obtain tickets for the 13 May Istana Open House will be able to use them for the next open house.
The President's Office said, in a media release, "With the COVID-19 situation stabilising in the preceding months, we had previously planned to reopen the Istana to the public in stages, starting with this IOH in May. However, since we announced the restarting of this IOH, there has unfortunately been an increase in the number of local COVID-19 cases. We have therefore decided to err on the side of caution and cancel the IOH. We apologise for any inconveniences caused."
We hope that the COVID-19 situation improves soon.