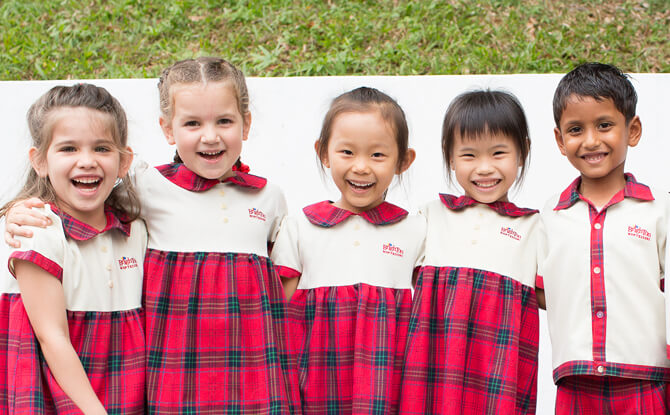 What is the best learning approach for my child?
Is Montessori the Right Choice?
This is the question many parents may ask, especially in a time where a myriad of educational methodologies and approaches are available. As the early years are fundamental to a child's development, making the right decision for your child may be daunting.
Founded by Dr. Maria Montessori, the Montessori method is a structured approach that builds a strong foundation in language, literacy, mathematics and more, through hands-on experiences and practical application in daily life. Carefully tailored to suit each individual child, Montessori helps them learn at their own pace and grow to love the process.
Research has shown that through this approach, children:
• Are better prepared academically, socially and emotionally later in life
• Exhibit better concentration
• Become more pro-active, confident and
• Are able to adapt to new situations more easily.
To find out if Montessori is the right learning approach for your child, come on down to Brighton Montessori with your little ones for an exclusive Montessori Preview Session, at no cost! As a leading Montessori preschool with over 20 years of experience, let us take you through the Montessori philosophy, and see for yourself how our specially designed Montessori materials can pique your child's curiosity and encourage learning, all in a homely environment under the guidance of our dedicated educators.
Montessori Programme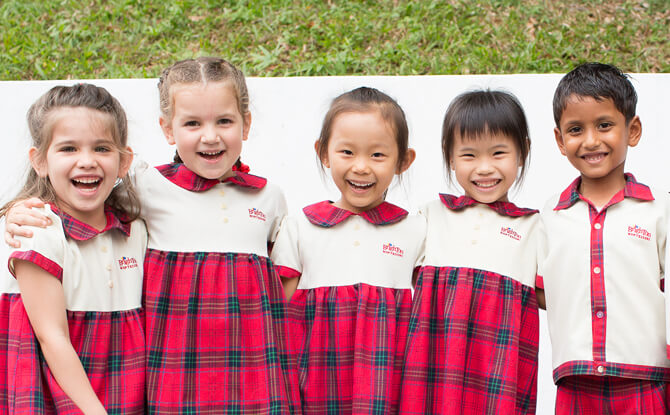 Hello and Welcome!
Children learn to assimilate into a group setting and practise social interactions with each other and educators. Encouraged by a safe environment with their parents, children will be more at ease with one another. 
Story Time
Watch as our educators captivate children through storytelling, and find out how your child can develop early literacy and a love for reading that will follow them through life.
Montessori Session
Children learn literary, language, and numeracy skills through the Montessori method guided by our educators. Find out more about the different Montessori materials and how they have each been specially designed to help your child grasp a solid foundation on Phonics, Mathematics and more, all at their own pace.

Snack Time
Washing hands, eating together and cleaning up – eating with their peers provide opportunities for children to practise discipline, social graces and practical life skills.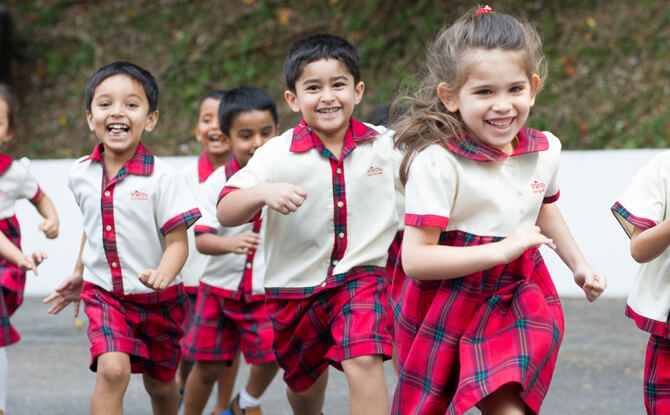 Outdoor Playtime
The freedom to explore and play are important moments for children to exercise not just their motor skills, but also their curiosity about the world around them.


Music time and Goodbye!
We end off our day of fun on a good note with action songs, movement and a cheery farewell! 


Post-Class Sharing
An opportunity for parents to share feedback with our educators and ask any questions you may have.
Date: Any Saturday between 25 April to 30 May 2015
Time: 10.00 to 11.30 am
Open to: Ages 18 months to 3 years
Venue: Brighton Montessori at 125 Frankel Avenue, Singapore 458235
RSVP at: 6588 3883
With only 10 slots available per session on a first-come, first-served basis, RSVP for your child's place today. We hope to see you soon!
This feature is contributed by Brighton Montessori.