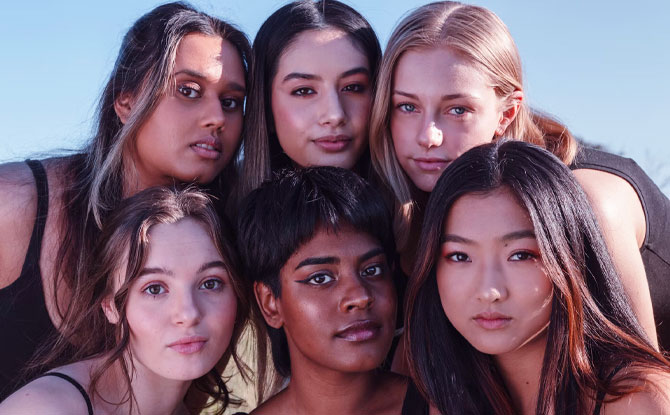 International Women's Day falls on 8 March every year. This significant day is observed in support of celebrating the social, economic, cultural, and political achievements of women. It also marks a call to action for accelerating women's equality. Here are some of the ways that all Singaporeans can celebrate International Women's Day 2022.
---
International Women's Day 2022 Events And Activities
#BreakTheBias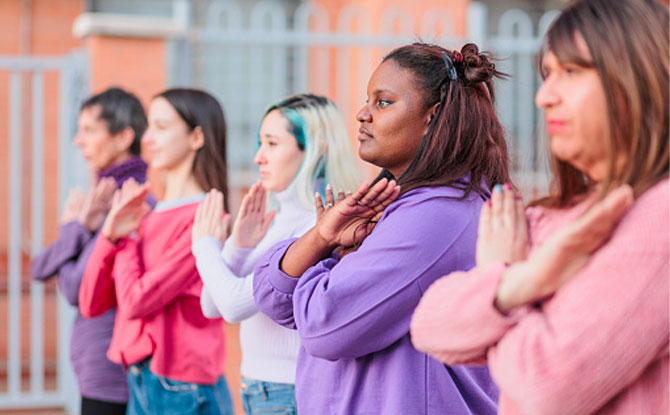 This year's official International Women's Day 2022 theme is #BreakTheBias. Those in solidarity are encouraged to imagine a gender-equal world free of bias, stereotypes and discrimination. With the power of social media, increase the visibility of this message by taking part in the #BreakTheBias social media campaign. All people, regardless of gender, are invited to take part in this challenge.
To support this pledge, share a photo of yourself raising striking the #BreakTheBias pose (above) on your preferred social media platform. Be sure to include the hashtags #IWD2022 #BreakTheBias to encourage further people to commit to helping forge an inclusive world. Read more here.
---
-- Story continues below --
---
Start and support conversations about women's equality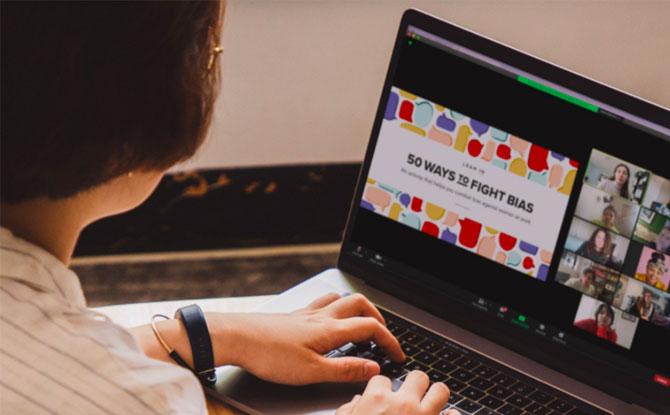 One of the best ways to support a cause is to educate and listen. There are many virtual panels and physical events that participants can enter, regardless of gender. Many of these events are led by women and participants can search virtual and physical events at the link here.
---
Support Woman-Owned Businesses and Brands
It's not easy being a business owner. This International Woman's Day, take some time to search for women-owned businesses that you can support even as you make your purchases. Here are eight local women-owned businesses that you can check out and support.
Another industry to elevate is the creative industry. Check out the resources on the IWD website that highlights women in the various sectors of art, music and writing. 
---
DiscovHER with Science Center
Science Centre Singapore is proud to organize DiscovHER as part of a global effort to support and promote women and girls in their participation in STEM. Happening on 11 – 13 Feb 2022 & 18 – 20 Feb 2022, there are various activities suitable for participants 10 and above. See the various interesting events that are lined up at the site here.
---
Go For Health Screenings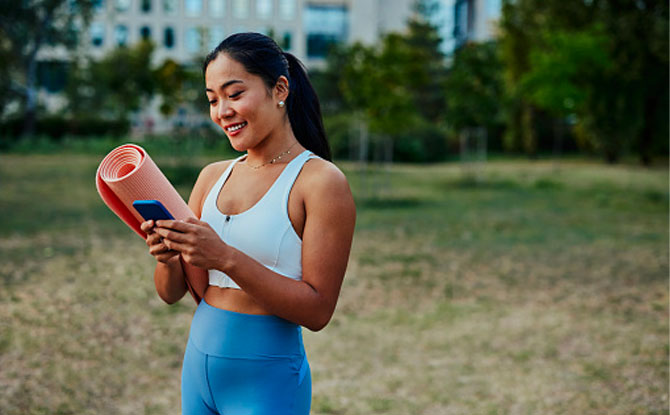 Other than advocating for educational, occupational and political opportunities, women have also fought for improved and increased access to quality healthcare.
Celebrate and take charge of your health by going for or encouraging another woman to go for a screen for cervical and breast cancer, two of the most common cancers among women in Singapore. Those within the age of 9 to 26 years old can also get their HPV vaccination.
Read more about cervical cancer here and more about breast cancer screening here. 
---
Enjoy an afternoon tea set at The Marmalade Pantry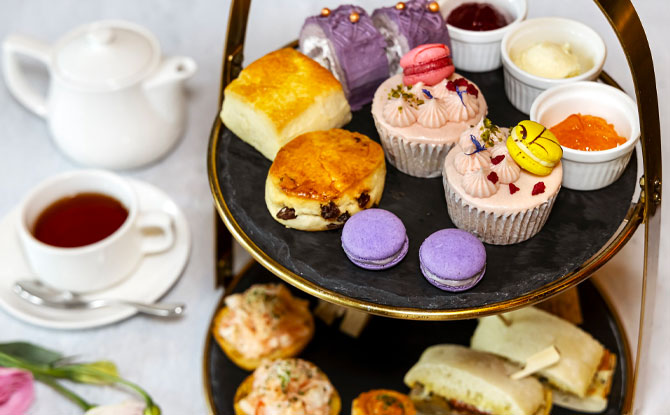 In time for International Women's Day, The Marmalade Pantry presents a rendition of its signature afternoon tea set. Available exclusively from now till 30 Apr 2022, the Periwinkle Afternoon Tea Set features new as well as signature sweet and savoury treats.
Some treats created for the occasion include Purple Yam Macarons, Blush Velvet Petite Cupcakes, Aburi Mentaiko Prawn on Brioche Bun and Roasted Vegetable with Basil Pesto Sandwich. The cupcake is also available as an à la carte offering ($6++) as the cupcake of the month for March and April. More information to be found here.
---
Toast with a special cocktail at Smoke & Mirrors
To celebrate International Women's Day, Smoke & Mirrors is shining a spotlight on their highly skilled front-of-house woman, Kathleen Galicia. For this monumental day, she has created her very own cocktail special: the sweet and spicy Forget-me-not cocktail. This drink is created in luminous purple, reminiscent of the colour of International Women's Day. It is priced at SGD $18 ++. Read more here.
---
Get some sweet deals at Holiday Inn Singapore Orchard City Centre
In support of the #BreakTheBias campaign, Window on the Park at Holiday Inn Singapore Orchard City Centre commemorates this significant day by initiating promotions exclusively for women for the whole of March. Every 5th lady who dines at Window on the Park will receive a complimentary Afternoon High Tea voucher for their next visit. Ladies whose birthday falls in March will also be able to enjoy 5,000 IHG Rewards points. Read more at the site here.
---
Visit the Women by Women photography exhibition
Hosted by Women in Street SG, Women by Women is a street photography exhibition  celebrating Singapore's women. It will be taking place at Gillman Barracks from 8 March to 20 March. Curated by local expats and photographers, the images give a creative insight to the people, cultures and cool females on our island. Find out more at the site here.
---
Break Free! with AWARE
Organised by the team at AWARE on 19 March at The Projector X, join a passionate group of advocates for a one-day-only mini-IWD festival of three special events. Activities include a crash course in feminist history and theory at their Feminism For All workshop, as well as a Trivia Night and concluding the event with a charity screening of the Singapore film Some Women. (Do note this film is rated R21 – Suitable for adults aged 21 and above.) There will also be a conversation with filmmaker Quen Wong and her documentary subjects. Read more at the site here.