On International Women's Day, 8 March, we are reminded of the outstanding accomplishments and advancements made by women all over the world. This day is a day to honour and recognise the women who have paved the way forward and empowered and uplifted women around the world. International Women's Day is not just a day to celebrate, it is also a day to remember all women with affection, thanks, and a strong desire to build a world where all women can prosper.
Here in Singapore, here are some ways to commemorate International Women's Day.
What's On for International Women's Day in Singapore
The Polliwogs International Women's Day Special
From 6 to 10 March 2023, The Polliwogs is offering a special opportunity for mums to find joy and unwind with their kids with free entry for mums accompanying their kids at the Vivo City and Clarke Quay Central outlets.
---
-- Story continues below --
Etsy Craftivist SG Craft Party 2023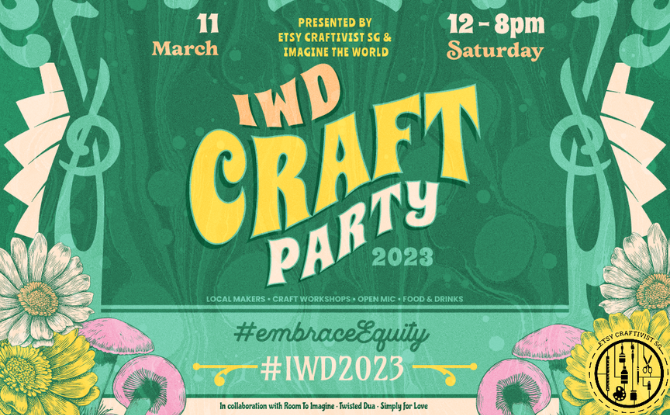 Celebrate International Women's Day at a craft party! Browse and purchase from talented creatives at our art market, showcase your talent at our Open Mic sessions and unleash your creativity through four different craft workshops! Get more details here.
Films on the Farm
In celebration of International Women's Week, City Sprouts is screening a story about the inspiring African-American women who braved the Cold War and broke generational curses to serve in their respective vital roles in NASA space program. They are also partnering with That's My Pizza! A pizzeria run by 2 women entrepreneurs to provide pizzas to go along with the movie. Get more details here.
DiscovHER "Inspiring the NeXXt Generation"
Celebrate women in STEM with some exciting activities at DiscovHER at Science Centre Singapore from 8 to 19 March 2023. From a gallery hunt to discovering female scientists who've made their mark, these activities will shed light on the role of women in science. Get more details here.
Women's Wellness Festival
In conjunction with International Women's Day on 8 March, the Women's Wellness Festival from 3 to 5 March is a 3-day event dedicated to empowering and uplifting women through a variety of wellness activities, talks and vendors. With a focus on self-care and personal growth, this festival offers a safe space to connect, learn, and rejuvenate. Get more details her.e
X-SCAP8 International Women's Day Special
To honour and appreciate the achievements of women, X-SCAP8 would like to toast to women, literally. From 6 to 10 March 2023, ladies will get a drink on the house with every $20 spent on attractions or F&B. Find out more about what you can do at X-SCAP8.
Bee's Knees at The Garage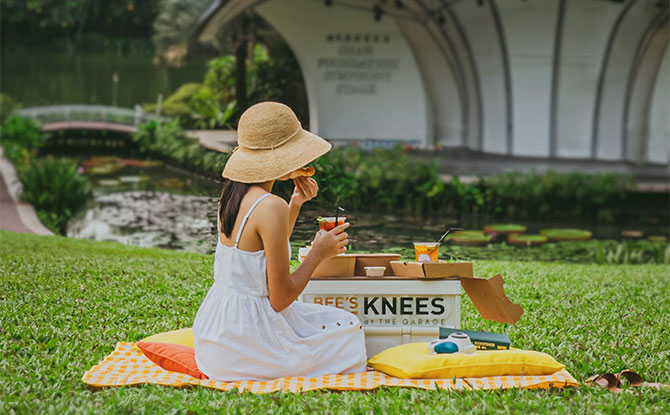 Slip away with the girls in the nature surroundings of the Singapore Botanic Garden at BEE'S KNEES. From 1 to. 31 March 2023, the restaurant has an exclusive cocktail as well as a Girls' Day Out Picnic Buzzket curated in partnership with TheStageWalk, plus a 20% off your next purchase at Bee's Knees and 10% off. There will also be a Mum & Bubs Barre Class at $55 per pax on 19 March 2023 at 8.30 am and from 1-8 March 2023, 10% proceeds from the orders of the set dinner will go to AWARE Singapore.