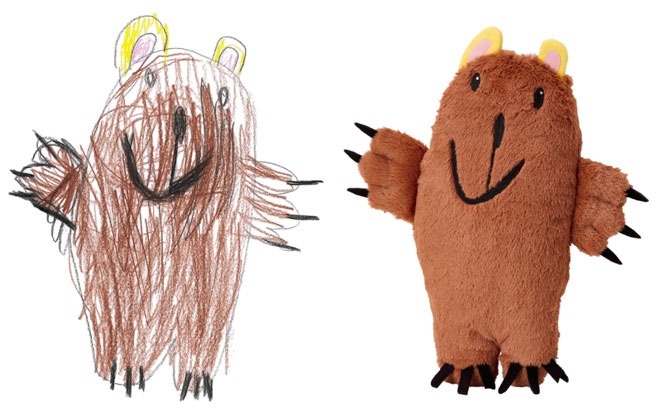 A cute llama, an eggplant car and a piece of candy in a wrapper. These are some of the new soft toys in IKEA's SAGOSKATT collection, created based on designs by children.
IKEA Turns Drawings into Toys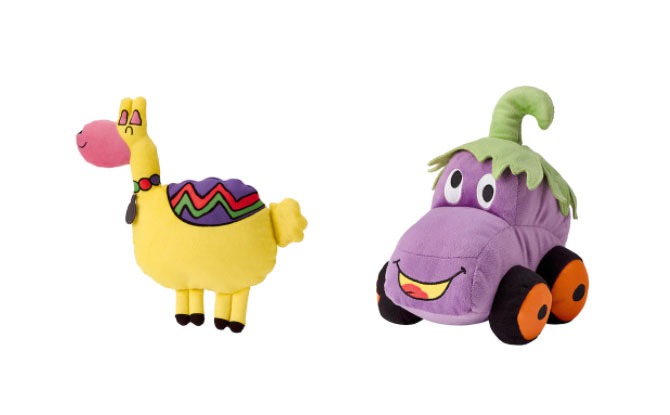 IKEA has transformed the two-dimensional drawings of children into three dimensional, cuddly soft toys. The drawings were submitted by children from all over the world in a yearly drawing contest. 71,000 submissions were received from all over the world and six were chose to be turned into huggable soft toys.
This year, the six toys are a Llama, Candy, Brown bear, Globe man, Eggplant car and Ladybug mouse.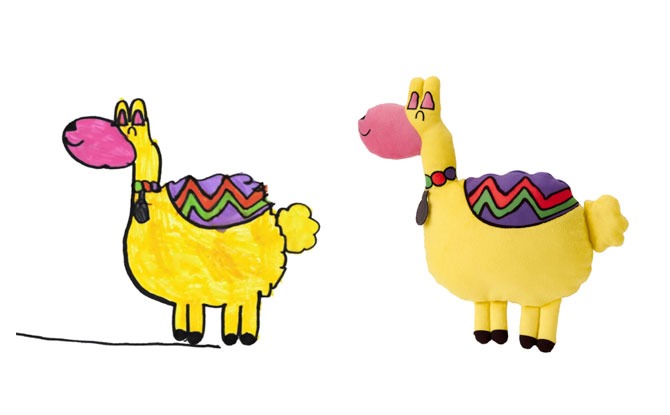 Christel, aged 6, who designed the llama said, "I've drawn a llama, an animal that I like. I told my soft toy to always be with you and keep you company. Give the llama a lot of love, because it's special."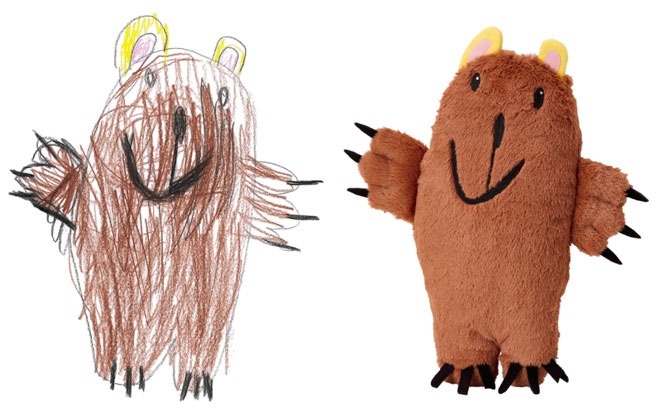 Sofia, aged 6, who drew a brown bear said, "My soft toy is a bear and during the day it rides on a dog. Good bear, soon you'll be loved! Treat him well and sometimes watch movies together!"
Ayaan, 8, had this to say about his Eggplant car, "My Halloween-themed terrifying car likes to lie under my bed and scare intruders away. You can have fun too when you see how my car frightens the enemies."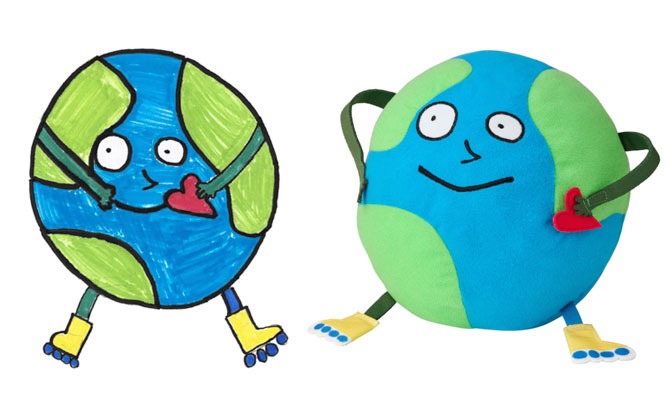 Yo-Pong, 12, drew a Globe man. "It's the beautiful planet we live on and I dream that one day I can rollerblade to every corner of the Earth. There is only one planet, so we must take good care of it."
The toys are on sale at $7.90 each.
---
Proceeds Donated to Charity
For 2020, the proceeds from sales of the SAGOSKATT collection will be donated to Association for Persons with Special Needs (APSN) to support the implementation of new programmes, subsidy of students' school fees and other initiatives.