Swedish IKEA and Danish LEGO have just revealed a brand new product which is the result of their collaboration. The storage solution, called BYGGLEK, consists of special boxes fitted with LEGO studs on the lid and front, and a special LEGO brick set.
The BYGGLEK collection aims to encourage play and infuse fun into storage boxes used around the home. With this new product, kids can construct their LEGO creations within the box and easily store it away when it is time to put it aside.
---
A Solution for Creative Expression and Neatness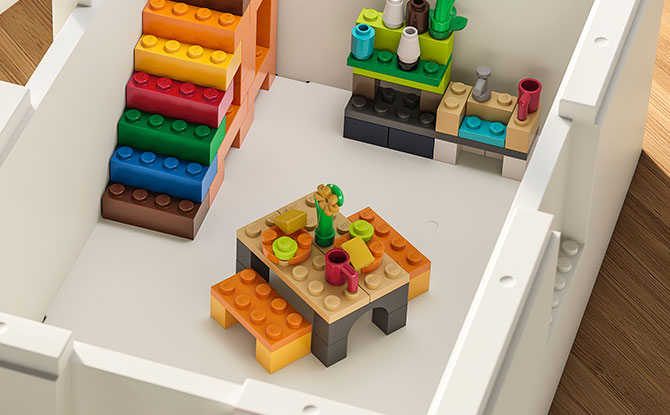 With the BYGGLEK collection, IKEA and LEGO said that they had "set out to remove barriers to play in daily life, whilst creating a practical yet playful experience that children and adults could enjoy together."
The storage solution is designed to minimise distruption to a child's play space in order to preserve their creative expression. In other words, there is no need to knock down their creation when it is time to clear up.
Andreas Fredriksson, designer at IKEA of Sweden, said, "Where adults often see mess, children see a stimulating creative environment, and BYGGLEK will help bridge the gap between these two views to ensure more creative play in homes around the world."
---
What's in IKEA's BYGGLEK collection (besides a LEGO Set)
The BYGGLEK range consists of four different products – one set of three small boxes and two sets of bigger boxes and one set of LEGO bricks to catalyse the play experience for children.
Here's a video from someone who spotted it earlier this year in IKEA Germany.
Here's a closer look at the play set.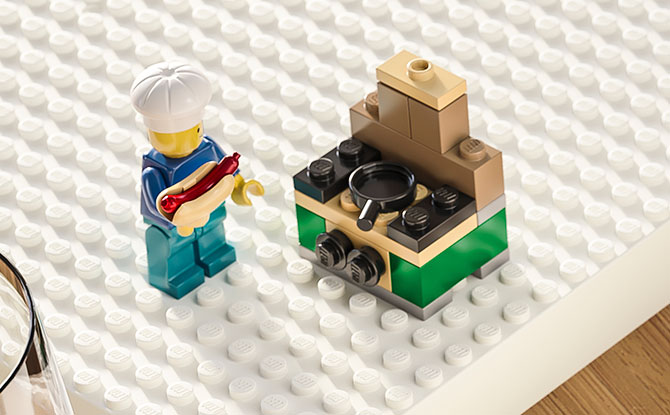 It looks like it has a lot of IKEA-style furnishings and an IKEA-style hot dog too!
BYGGLEK can be integrated with other LEGO elements as the studs found on the lid and front of the storage solution are part of the LEGO system.
The BYGGLEK collection will first be available in Europe (except Russia) and North America from 1 October 2020. It will be sold through existing IKEA retail channels. According to a media release, the global roll-out will happen in 2020.
We look forward to the BYGGLEK collection arriving at our shores!