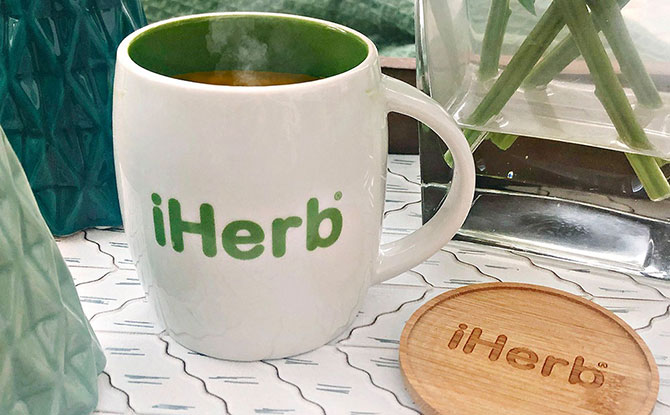 What's a lifesaver for busy parents? Definitely online shopping! One of the most popular online sites is iHerb, a US-based site that sells almost everything from healthy snacks, gluten-free flour, vegan products, supplements to cosmetics. The convenience of a wide range of products to choose from, coupled with friendly prices lower than prices locally, makes iHerb an attractive site for many.
---
How to Use iHerb?

First, visit iHerb.com. Register to get an account with your email address.
Search by type of product, category, flavour, brand.
---
-- Story continues below --
Check the reviews to see what other customers think about the products, or choose the display based on whether it's best selling, highly rated or by pricing. Then add products to cart.
Before checking out, do use relevant promo codes such as NEWFRIEND20 for new sign-ups. Do be aware that there could be free shipping if you exceed a certain amount in the cart.
Five Things to Buy on iHerb
Here are the 5 of our favourite types of products we like to buy on iHerb.
---
1. Baby Snacks
When my children were babies, I would purchase snacks for them from iHerb. There was a wide selection with different flavours, that allowed me to make choices easily. From Plum Organics Super Puffs, Gerbers, Happy Baby, Sprout, NosH!, the flavours are usually challenging to find from the nearest supermarket. Apparently these baby snacks are great as hamster treats too!
Some of our favourite snack flavours include blueberry and purple potato for an extra dose of minerals, freeze-dried yogurt, strawberry and beet as well as kale and spinach.
---
2. Healthy Snacks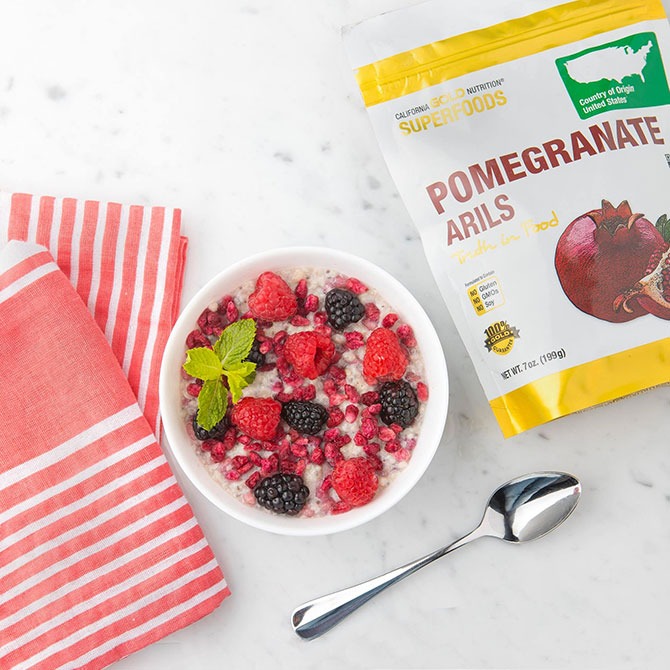 The peckish WFH days means moments of lingering at the pantry, opening the fridge doors to check out nibbles and snacks. A solution to a responsible calorie count is to stock up on healthy snacks. And iHerb has plenty to offer.
From low-sugar protein bars, manuka honey pops, gluten-free crackers and pretzel sticks, exotic flavours of seeds and nuts,  tastebuds will be spoilt for choice.
Do remember that popular snacks run out of stock pretty quickly when there is a sale on iHerb, which happens frequently.
---
3. Herbs and Spices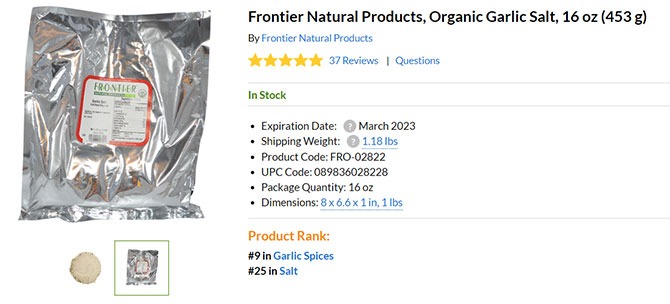 I like bigger packs of herbs and spices available on the iHerb site. There are organic options with pricing that's not too much higher than non-organic options. Go-tos include paprika powder, onion powder, garlic powder and seeds such as fenugreek and fennel.
Buying them in slightly bigger, economical sizes means there isn't a need to run to the supermarket to purchase the tiny bottles which, in my humble opinion, are way overpriced.
---
4. Skincare and Haircare Products
Apart from the usual pantry items and edibles, there is a good variety of skincare and haircare products on iHerb.com. You could filter the search according to plant-based, organic, cruelty-free or based on specific needs such as anti-aging, moisturising, dandruff care, growth and revitalisation.
Read the popularity and reviews to see if the products are helpful before making your purchase. In general, I find the products effective and reviews quite reflective of the quality of product.
---
5. Coffee and Tea
For a dose of caffeine, there are many types of caffeinated or decaf products to choose from. Ketogenic coffee, coffee with reishi, beet latte, decaf chai tea, herbal teas or tea leaves in loose form can all be purchased via iHerb. The variety is often unparalleled, and as usual I love to get loose tea leaves like nettle and raspberry leaves in bigger formats.
---
Happy Shopping on iHerb!
I have been using iHerb for many years now, and many peers agree with the convenient and easy-to-browse platform. The customer service is highly responsive if you want to ask questions or give feedback. It is also best to order in a larger quantity as iHerb tends to use plastic or Styrofoam pellets in packing the shipment. Pooling together the orders might mean a reduced need of the materials. Happy shopping!