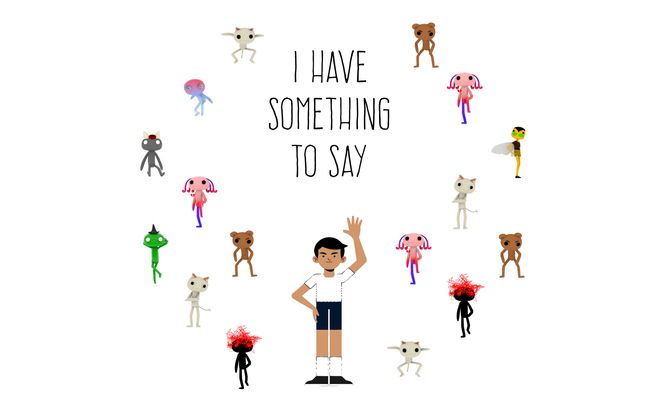 Zack is just like any other 8-year-old, juggling between family, friends and school. But, he has a special super power, or so he thinks. He has the power to see how people around him feel.
One day, his life gets turned upside-down when he meets a bully in class. He tries to resolve the situation but that's hard to do when you are just an 8-year-old.
Who can he turn to for help?
I Have Something to Say is a new children's theatre show which uses music, movement and multimedia to create a safe space to raise the topic of bullying. It will premiere at Esplanade's March On children's festival from 11 to 13 March 2022.
Prevalence of Bullying in Schools
Research shows the 1 in 5 primary school students in Singapore have been bullied, either verbally, physically or relationally. This number increases to 1 in 4 amongst secondary school students. Many others have witnessed bullying incidents or have friends who have been bullied.
Bullying can be detrimental effects to a person's emotional and psychological well-being. Worryingly, 35% of primary school bullying victims didn't even tell anyone that they have been bullied.
---
Opening Up on the Topic of Bullying
I Have Something to Say aims to highlight the issue of bullying in way which children will be able to relate to through theatre.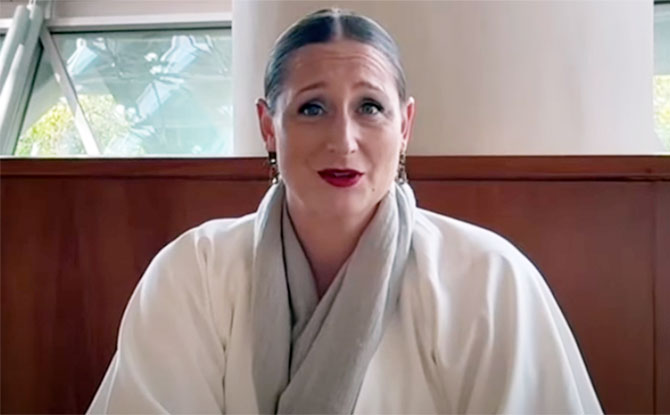 "[Bullying] has been a very important topic in my life and I'm very passionate about this production, giving tools to our audience, how to talk to your children as well if you're a parent, about bullying, and how to stop the cycle of bullying," says director Edith Podesta.
By watching Zack's experiences play out on stage, children will be able to understand more about bullying can be like. As such, if they find themselves in similar scenarios, they would be in a better place to decide what to do or how they can be a good friend and help others.
On the benefit of watching the show, Edith says, "It's going to really help your children, the young people in the audience, to see that they are not alone."
To help parents continue the conversation even after they have left the theatre, the I Have Something to Say programme booklet will include resources like examples of bully and exercises that parents can go through with their children. Through these shared experiences, children can learn to feel comfortable approaching their parents if they encounter any bullying.
"I hope that the audience will leave being able to have an open discussion about bullying," adds Edith.
---
Workshops
For those who wish to explore the topic of bullying further, Esplanade's March On 2022 will also have children and family workshops conducted by SOMAYOKE and ARTFOLD. Through games, therapeutic arts activities and reflection exercises, workshop participants will gain different perspectives about bullying and learn strategies to empower themselves and support their peers.
---
Get Your Tickets To I Have Something to Say
I Have Something to Say touches on a topic which most, if not all, of us have encountered at one time or another. It is a good opportunity to have an enjoyable family time together while educating children on the topic of bullying and, more importantly, letting them know that they are not alone.
Tickets to I Have Something to Say and the children's and family workshops are on sale now.
Find out more about what's on at Esplanade's March On 2022 children's festival.
---
I Have Something to Say
When: 11 to 13 March 2022 (Fri to Sun); Fri & Sat: 11 am & 3 pm, Sun: 11 am
Duration: 1 hour
Where: Esplanade Theatre
Admission for ages 5 and up; recommended for ages 7 and up.
Tickets: $40. Student concession: $30.
PIP's Club members enjoy 10% off two tickets or more. Sign up for free membership here.
Producer: Esplanade – Theatres on the Bay
Director: Edith Podesta
Playwright: Jean Tay
Composer and Music Director: Joel Nah
Sound Designer and Operator: Shah Tahir
Playback Operator: Sandra Tay
Lighting Designer: Stev.e Kwek | ARTFACTORY
Animator: Brandon Tay
Props Designer: Joyce Gan
Costume Stylist: Loo An Ni
Consultant & Resource writer: Lee Yoke Wen
Production Manager: Tennie Su
Stage Manager: Stanley Ng
Assistant Stage Managers: Chong Wee Nee and Rosherna Chin
Cast: Ebi Shankara, Elisha Beston, Karen Tan, Krish Natarajan, Ong Yi Xuan and Rachel Chin
This feature is brought to you by Esplanade – Theatres on the Bay.