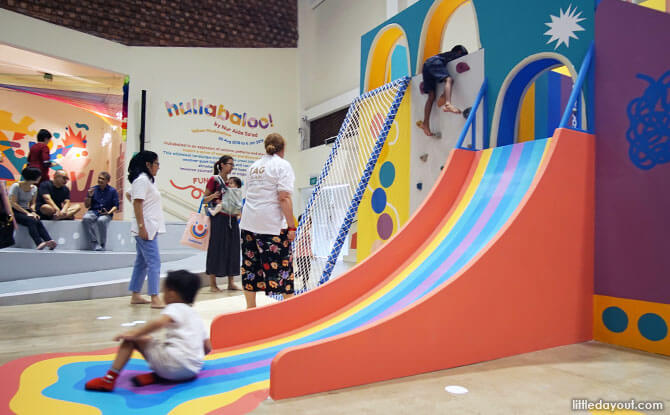 Slide down a rainbow and gaze up at a canopy of colours at Hullabaloo!, the Artground's latest interactive art installation which is being held from 30 August 2018 to 6 January 2019.
This colourful art installation is the work of local artist Nur Aida Binte Sa'ad, 27, and was inspired by her sister Aisha, 17, who has autism.
According to Aida, Aisha had been spent a year besotted with rainbows – creating rainbow-inspired drawings and art pieces. These colourful pictures would never fail to make Aida smile and with the Hullabaloo! exhibition, she hopes to share some of this joy and happiness with others too.
Rainbows Everywhere
And indeed, Hullabaloo! is a joyful playland for children and their imaginations.
---
-- Story continues below --
At a tall wooden play structure (parents, be sure to supervise your kids!), children can reach the top by using a rope net or climbing up some handholds.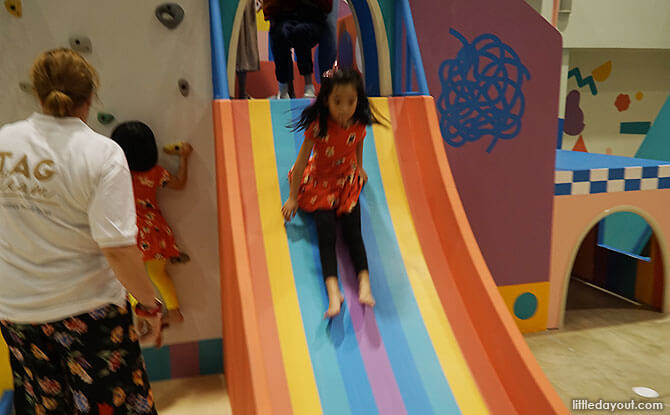 Climbing up is only half the fun because a colourful rainbow slide provides an exciting (and fast) way back down. The wooden structure also has other nooks and crannies for kids to explore.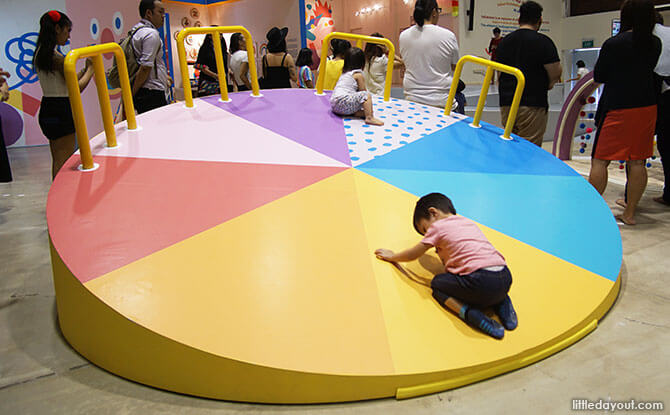 A sloping "colour wheel" provides a fun spot for kids to scramble up and slide back down again.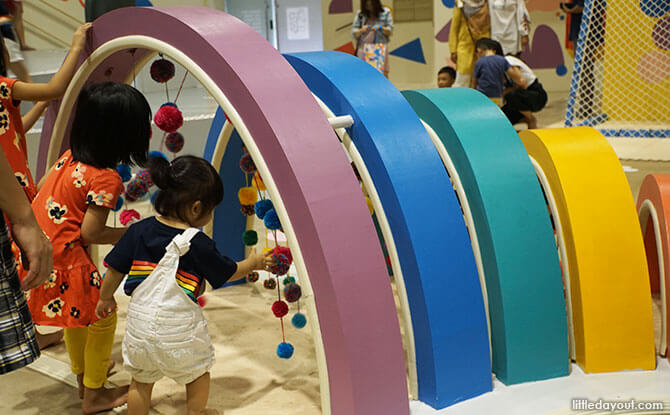 There is also a rainbow-coloured tunnel decorated with fabric hangings. The play structure provides a tactile, sensory experience for little ones to venture through.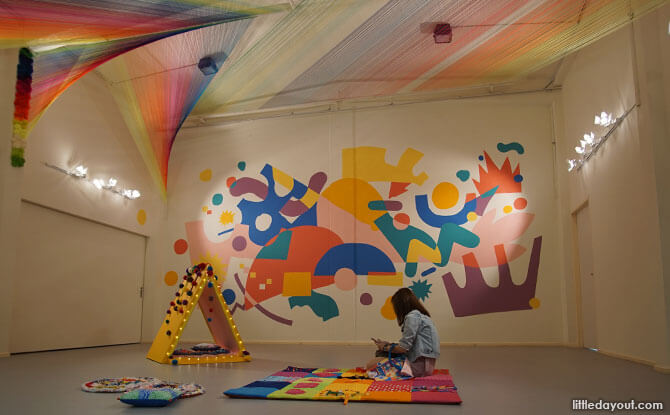 At the Baby Stage space, colourful shapes and patterns decorate the wall while a rainbow canopy weaves across the ceiling overhead.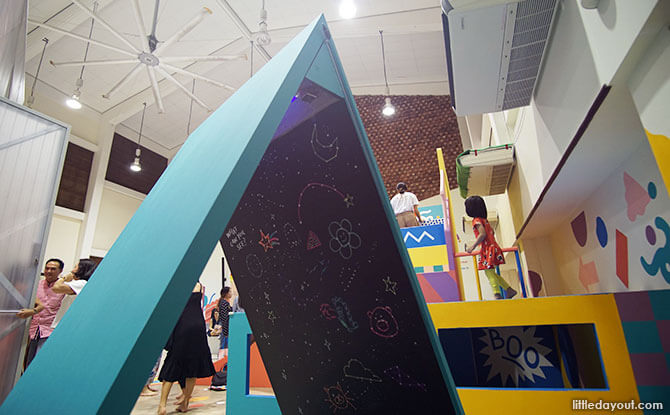 There are quiet spaces around Hullabaloo! too. Triangular "tents" allow little ones to hideaway and get a respite from the fantastical playscape outside.
A Celebration of Art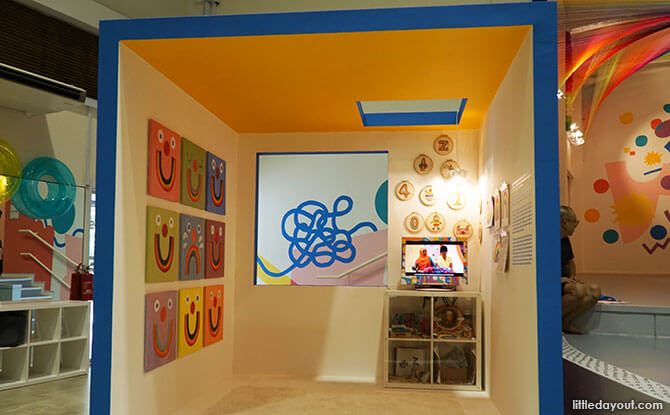 When asked about her favourite part of the art installation, Aida led us to a cube-shaped pod in a corner of the exhibition space.
On display inside are her sister Aisha's creative works including embroidery and vibrant drawings of rainbows.
One wall is decorated with "portraits", creatively imagined out of rainbows.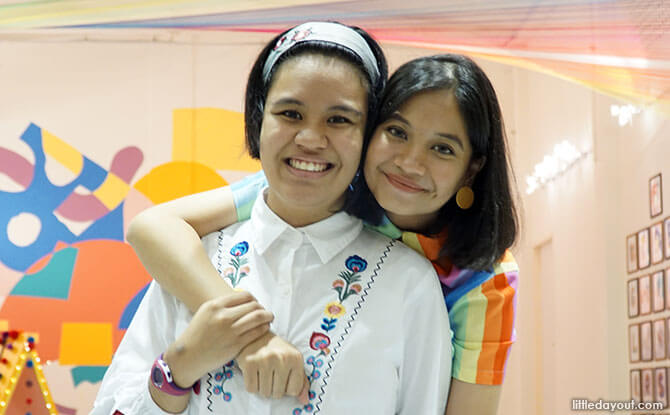 This art gallery showcases the fount from which the Hullabaloo! exhibition sprang forth. The Hullabaloo! exhibition celebrates Aisha's talents and abilities, providing a privileged glimpse into her world. It is a reminder that everyone has innate talents and abilities which can be appreciated.
For Aida, who is better known as a visual artist, Hullabaloo! is her first art installation exhibition. She credits The Artground for giving her the opportunity to conceptualise and develop the installation, taking Hullabaloo! from page to stage in a short couple of months.
Hullabaloo! at The Artground will run from 30 August 2018 to 6 January 2019. Admission to the exhibition is free.
Hullabaloo!
When:
30 August 2018 to 6 January 2019
Wednesday & Thursday, 9.30 am to 5 pm
Friday to Sunday, 9.30 am to 6 pm
Closed on Mondays and Tuesdays.
Where: The Artground
Website