Hong Kong is such an exciting city to visit, however, visiting Hong Kong with kids is a whole different ball game, and can be very daunting for numerous reasons. If you're thinking of going away for a long weekend in the near future, here's a Hong Kong family trip itinerary to help you plan a three- or four- day holiday in Hong Kong!
Now, before you even arrive in Hong Kong, here's a tip: remember to download the Klook app to buy tickets for the Hong Kong Airport Express. You'll enjoy savings on a Round-Trip ticket, and it'll save you the hassle of buying tickets from the machine. Get your Hong Kong Airport Express Train tickets here.
---
Day 1 Family-Friendly Itinerary – Hong Kong Disneyland or Ocean Park
If you're going to be in Hong Kong with kids older than 18 months, you'll definitely want to visit Hong Kong Disneyland, and personally, I decided I to get it out of the way at the very start; it sure beats having the kids asking you every other day when they're going to see Mickey and Minnie!
You'll need admission tickets to Hong Kong Disneyland, so be sure to get them off Klook here. Not only will you enjoy a discount, but it's also super convenient; all you have to do when you get to the park is scan in the QR code, and you're good to enter!
Kickstart your day at Hong Kong Disneyland by tucking into some cartoon-themed dim sum at Crystal Lotus, Hong Kong Disneyland Hotel's Chinese restaurant.
Make a reservation at least 48 hours in advance, and fuel up for a day of fun with some yummy Duffy and ShellieMay Steamed Sweet Buns, and Little Green Men Pork and Vegetable Buns.
If you only have time to catch one parade at Hong Kong Disneyland, make it the Paint the Night Parade which is on every night at 8.30 pm.
Watch as a flurry of performers and Disney characters light up the night in their glowing outfits as they dance alongside neon-light floats and parade down Main Street.
If you've visited other Disneyland theme parks, or if Mickey Mouse isn't your thing, then Ocean Park, Hong Kong's oldest amusement park, is a good alternative.
Do get to Ocean Park at opening time as it's renowned for being crowded! Plus, there's so much to cover! And again, get your tickets online here for utmost convenience.
---
Hong Kong Family Trip Itinerary Day 2 – Hong Kong Zoological and Botanical Gardens / The Peak
Next on the Hong Kong family trip itinerary, you and the kids can get to see a little more of Hong Kong – hop on and off public transport, walk, eat, and take in the sights and sounds of this bustling metropolis.
If you'd like to eat local, bear in mind that many of the Cha Chaan Tengs are not particularly baby-friendly. Not only will they be packed, but there probably won't be any high chairs for your use.
Your best bet for a quick quintessentially Hong Kong breakfast would be at Tsui Wah with their numerous branches located across the city. Go online here to find one close to your accommodation!
The first stop after breakfast: the Hong Kong Zoological and Botanical Gardens located on Albany Road, a 15-minute walk uphill from Central or Admiralty MTR stations.
The oldest park in the territory, the Hong Kong Zoological and Botanical Gardens is home to a variety of birds and mammals, gibbons and tortoises, and lots of beautiful trees and flowering plants.
Pack some sandwiches to enjoy at lunchtime. Sit by the Fountain Terrace or in the shade of the Children's Playground – there are benches everywhere in the Gardens, so you can take your pick of seating!
When you're done at the Hong Kong Zoological and Botanical Gardens, make your way to The Peak.
Take note that as of 23 April 2019, The Peak Tram service is suspended for about three months for The Peak Tram Upgrade Project. However, getting to the Peak from the Gardens is easy enough; we suggest hopping into a taxi as it's just a 10-minute drive up.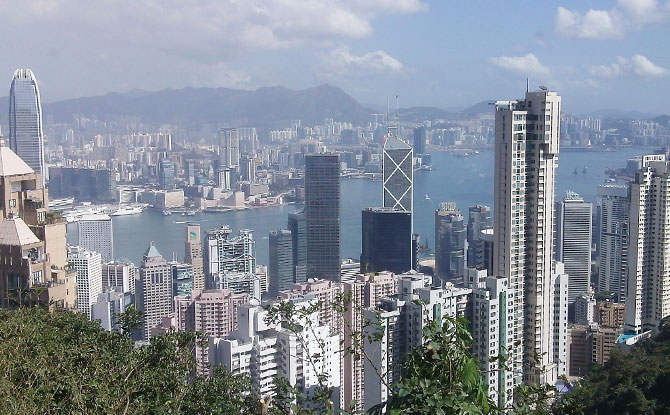 Once you get to The Peak, make your way to the top of Sky Terrace 428, the highest viewing terrace in Hong Kong.
Whether you visit Sky Terrace 428 in the morning, afternoon or at night, the stunning 360-degree panoramic view of Hong Kong will take your breath away. It would be hard to resist being trigger happy for the 'gram!
Before you get overly hangry, head back down to civilisation and make your way to SoHo for dinner.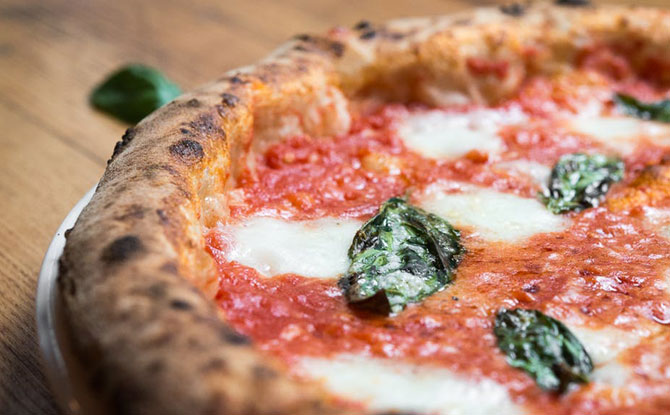 There are a ton of little eateries in and around SoHo; with kids in tow, you can't go wrong with pizza – we recommend Motorino Hong Kong. Check them out here.
---
Family-Friendly Itinerary Day 3 – Hong Kong Science Museum / AquaLuna / Symphony of Lights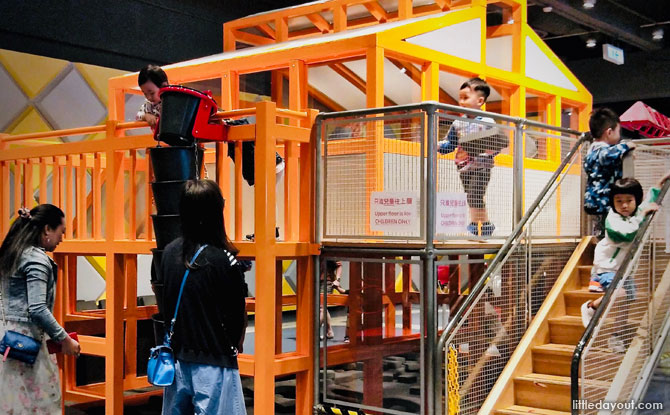 Today you'll visit the Hong Kong Science Museum, and take the opportunity to explore the Kowloon-side.
If your accommodation is on Hong Kong Island, this will be a great day for you to explore what Tsim Sha Tsui has to offer, after spending a couple of hours in the Hong Kong Science Museum.
Although the Museum may not appear massive from the outside, however, there are quite a lot of interactive and engaging exhibits, so we suggest allocating at least three hours for your visit.
In terms of food options, there are plenty in the vicinity of the Museum, so you don't have anything to worry about.
If you're travelling with a baby or a toddler, I highly recommend taking the pram out on this day. I decided to brave it – or be lazy, however you choose to look at it – and headed out with just my toddler carrier; my back and legs were not pleased with my decision at the end of the day.
To wrap up this day of your Hong Kong family trip itinerary, hop aboard AquaLuna for a cruise down Victoria Harbour in one of the Hong Kong's last remaining traditional Chinese junk boats.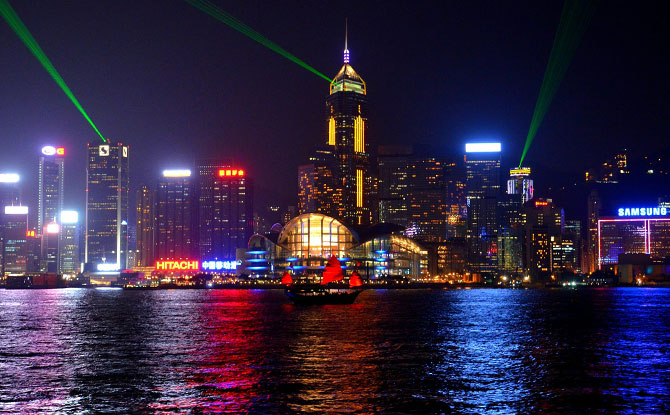 The kids will be beside themselves as they watch the famous Symphony of Lights from the AquaLuna! Tickets are available on Klook here.
A more wallet-friendly alternative is to get tickets specifically for Star Ferry's Harbour Tour Symphony of Lights. Find out more here.
---
Day 4 Family-Friendly Itinerary – Shopping at Causeway Bay / Victoria Park / Wanton Noodles
By now you may have noticed that we haven't included any time for shopping in our itinerary!
Based on my most recent visit to Hong Kong with my daughter, I was lucky to have had time to visit a couple of supermarkets!
Hopefully, Day 4 is when Mummy will be able to squeeze in some time to shop. To make the most of whatever time you have, we suggest heading to Causeway Bay where you can hit up Times Square and Hysan Place.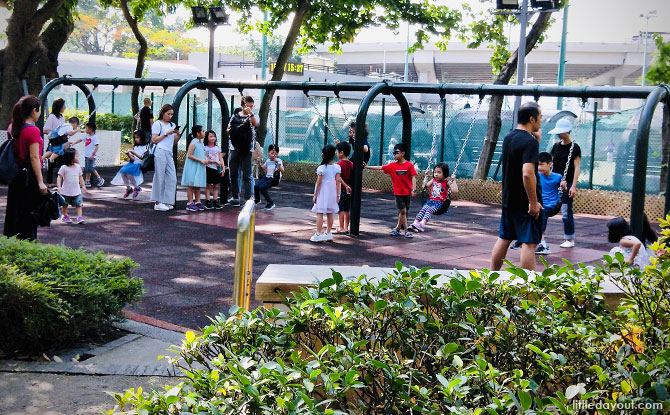 While Mummy is shopping, Daddy can take the little ones to let off some steam in one of the five playgrounds across the road in Victoria Park.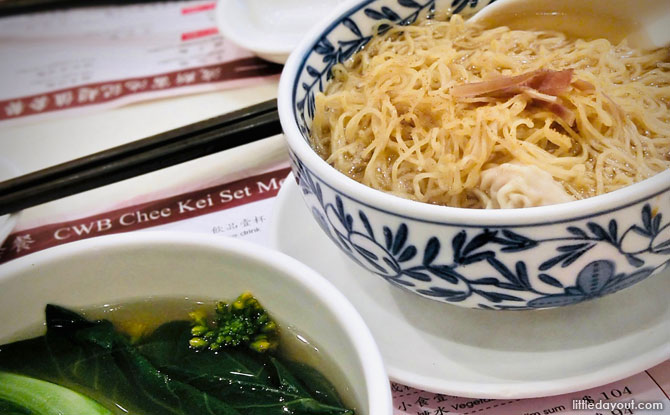 For one last taste of Hong Kong, devour a bowl of Wanton Noodles from one Michelin star restaurant, Ho Hung Kee 何洪记, located on the 12th floor of Hysan Place, or from my favourite, Chee Kei 池记.
Once you've thrown your buys into the suitcase, it's probably time to bid Hong Kong adieu!
If you're booked to depart on a budget carrier, you'll have to head straight to Hong Kong International Airport to check-in.
However, if you're on the likes of Singapore Airlines or Cathay Pacific, you can enjoy the In-Town Check-In Service at Hong Kong Station and Kowloon Station which are on the Airport Express MTR line.
This feature story includes Klook affiliate links.