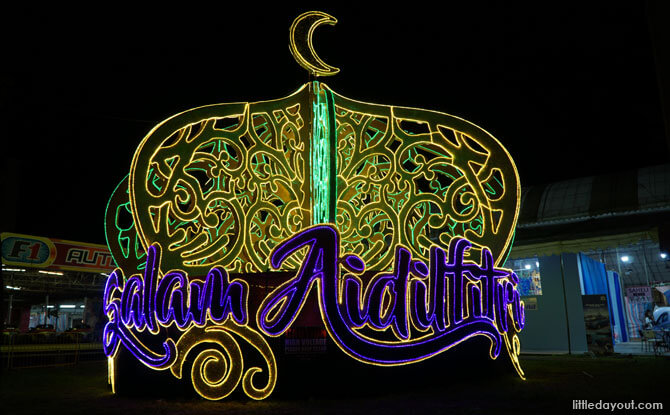 Hari Raya Aidilfitri, also known as Hari Raya Puasa in Singapore, is the day that marks the end of the holy month of Ramadan, a period of dawn-to-dusk fasting for Muslims. Hari Raya Aidilfitri is also a time of forgiveness, charitable acts and strengthening of bonds between family and friends.
Hari Raya means "grand day of rejoicing" in Malay and in the lead up to Hari Raya Aidilfitri, Muslim families spring-clean their homes and source for new furnishings and décor. New clothes are also purchased. For men, traditional clothes include the samping and songkok. For the ladies, traditional dress includes the baju kurung. Many families will choose to buy similarly coloured clothes as a way to signify the importance of familial ties.
Visitations are part of the Hari Raya Aidilfitri celebrations. In the morning of Hari Raya Aidilfitri, Muslims will visit the mosque and recite special prayers. Following that, visitations usually start at the parents' home.
Hari Raya Aidilfitri celebrations include eating food such as beef rendang, ketupat (rice cakes) and longtong. Other Hari Raya goodies are melt-in-your-mouth kueh bangkit (tapioca cookies) and pineapple tarts.
---
-- Story continues below --
Hari Raya Aidilfitri 2018 Celebrations in Singapore
This year, Hari Raya Aidilfitri falls on Friday, 15 June 2018. Here are some ways to celebrate Hari Raya Aidilfitri in Singapore.
Hari Raya Light Up 2018
Sims Avenue, Geylang Road and Changi Road have been lit up to celebrate Hari Raya Aidilfitri. The light up features 2.25 km of light installations which incorporate icons of Malay traditions and history. The Hari Raya Light Up 2018 at Geylang Serai will be held till 30 June 2018.
Bazaars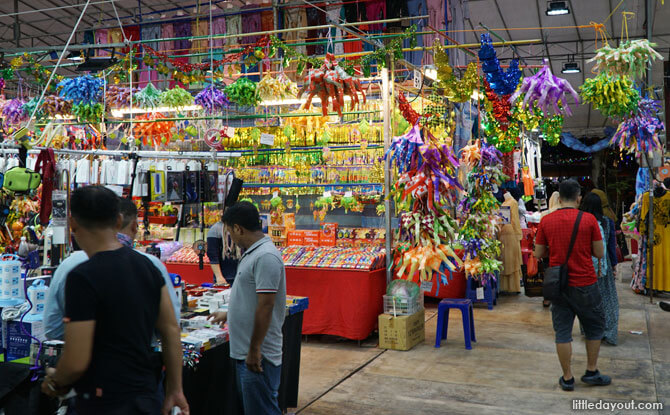 Pay a visit to a Hari Raya bazaar to view the dazzling range of goods on sale. From new clothes to furnishings like carpets and curtains to yummy cookies and other goodies. A visit to a bazaar is a great way to soak in the festive atmosphere. The Geylang Serai bazaar is one of the well known spots, however, take note that it will end on 14 June 2018, a day before Hari Raya Aidilfitri. Other regional bazaars include one at Woodlands, next to Causeway Point.
Istana Hari Raya Open House
In celebration of Hari Raya, the Istana Grounds will be open to the public on Friday, 15 June 2018 from 8.30 am to 6 pm. Programme highlights include performances by the People's Associations and schools, as well as booths set up by organisations such as Wildlife Reserves Singapore.
Things to Do: Round Up of 30+ June Holiday Activities in Singapore