Themed "Celebrating our kampung spirit", the Hari Raya Light Up 2018 takes place from 12 May to 30 June 2018 at Geylang Serai. It features 2.25 km of light installations which incorporate various icons symbolic of Malay tradition and history.
Celebrating Our Kampung Spirit at the Hari Raya Light Up 2018
The Hari Raya Light Up 2018 installations can be viewed along Sims Avenue, Geylang Road and Changi Road.
Two main arches, 15.4 metres high and 23 metres wide, will welcome visitors with traditional Malay heritage icons along Sims Avenue and Changi Road. An additional circular arch will stand tall at the corner of Engku Aman Road and Sims Avenue.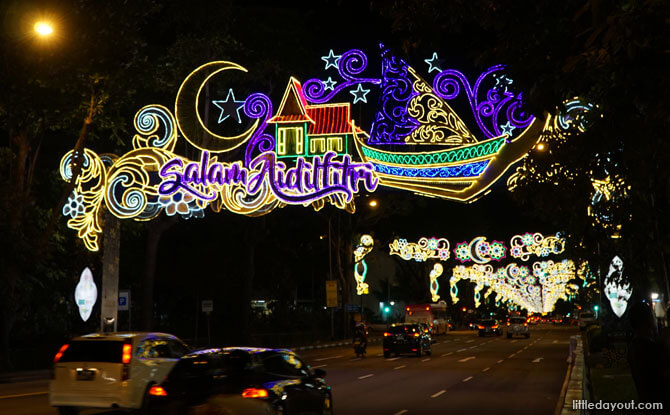 The first main arch features a traditional kampung house and sampan. The kampung house signifies the gathering of a family or a community living closely together. The sampan is symbolic of the many abroad travelling home to be with loved ones during the fasting month.
---
-- Story continues below --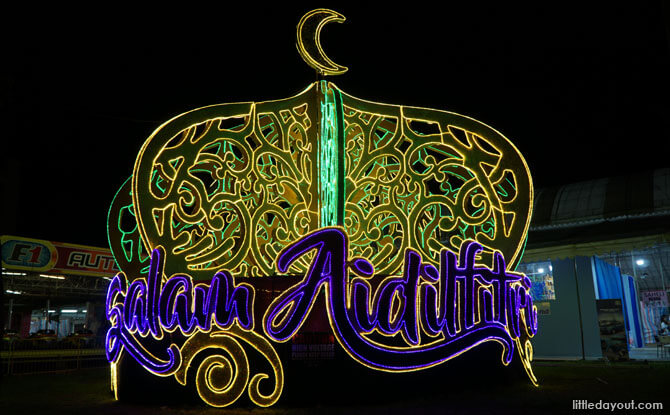 The second and third arches feature mosques – representative of the place of worship where Muslims may congregate for their tarawih prayers during Ramadan.
An activity taking place as part of the Hari Raya Light Up 2018 is the Cultural Heritage Race on 20 May 2018. This will see teams of three set about the boundaries of the bazaar in a quest to learn more about Hari Raya and the Malay community in Singapore.
Another aspect of Hari Raya Light Up 2018 is the various iftar sessions to be held at Wisma Geylang Serai. At these sessions, residents and other members of the constituency will gather to break fast at sunset. They aim to foster a shared sense of affinity and belonging within the community.
Geylang Serai Bazaar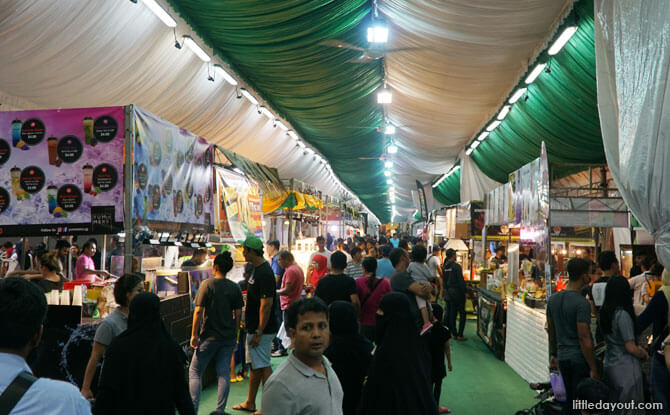 The popular Geylang Serai bazaar will also be back from 12 May till 14 June 2018. Visitors to the bazaar can look forward to around 800 stalls selling food, outfits and festive ornaments. Keep a look out for dishes such as Ramly burgers, kebabs and vadai, traditional goodies like kuih tart (pineapple tarts) and kuih bangkit (tapioca cookies) and decorative items, traditional costumes and more.
The bazaar will occupy the areas around Geylang Serai market, Joo Chiat Complex and the former Malay Village, as well as along Geylang Road.
For more information, visit the Hari Raya Light Up 2018 website.