Tokyo's Ginza is glitz and glamour. Towering buildings filled with big name brands line the area's wide boulevards. Many visit to experience this upmarket district in Japan's capital. It is high-end shopping to the max, but what do you when visiting Ginza with kids?
We have some suggestions of what you can do when in Tokyo's Ginza with kids.
Things to Do in Ginza with Kids
---
Toy Park
Found at the western end of Ginza, Toy Park is a great place to stop by when in Ginza with kids. The four-storey toy shop has a wide selection of toys for children of all ages. Inside, you will be able to find plush toys, brands such as Tomica and Mattel, and even Pokemon-related toys.
Need to buy an ultraman to bring home? Ginza's Toy Park has it.
---
-- Story continues below --
It can be welcomed destination for children who may be tired out from walking around Tokyo. In our opinion, Toy Park is as good a place to shop for toys in Tokyo as Harajuku's Kiddy Land.
Visit the Toy Park website here.
Where: 8 Chome-8-11 Ginza, Chūō, Tokyo 104-0061, Japan
---
Nissan Crossing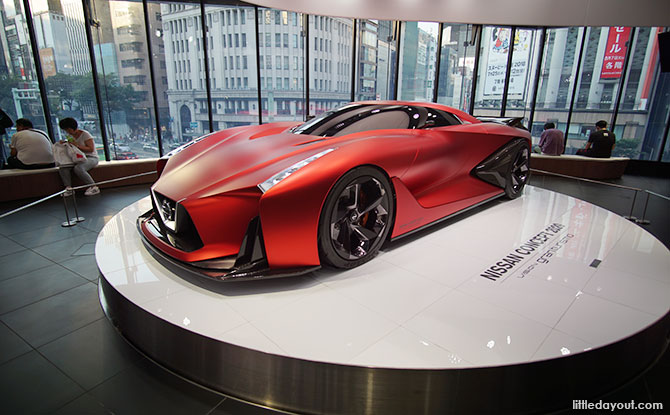 Go from kiddie toys to big boy toys at Nissan Crossing. This store at Ginza showcases Nissan's concept cars. It is located at the centre of Ginza and free to enter. Once inside, kids and parents alike can gawk at the shiny cars on display.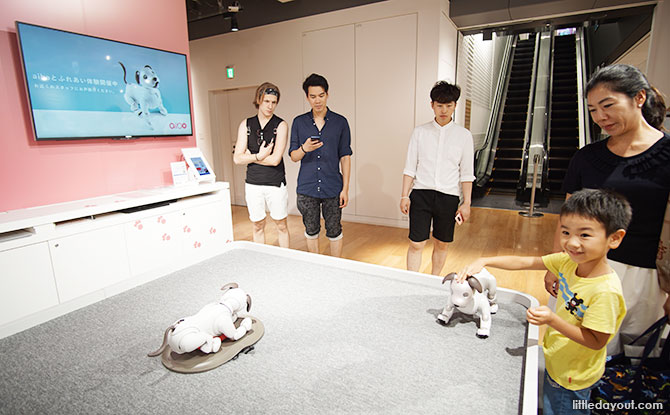 If you are done with visiting Nissan Crossing and want to see more tech, head up to the Sony Store on the fourth floor of the same building.
A new Ginza Sony Park building has also opened at Ginza in August 2018. Get more information about it here.
Where: Nissan Crossing, 5-8-1 GInza | Ginza Place 1F, 2F, Chuo 104-0061, Tokyo Prefecture
---
Mitsukoshi
Ginza is a shopping-land and its huge department stores are a huge crowd draw. When in Ginza with kids, one department store to visit to is Mitsukoshi. This venerable department store has a rich history dating back to 1673. It is a stalwart of the Ginza shopping scene.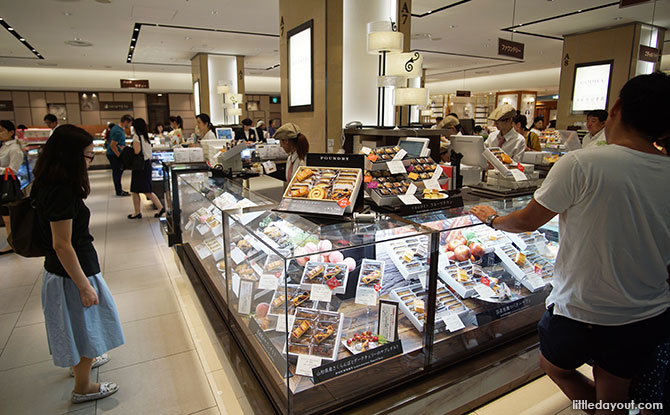 Inside Mitsukoshi, we'd recommend paying a visit to its food hall in the basement. There, a smorgasbord of delicacies and tantalising temptations await at every counter. There is plenty to see around the food hall, or better yet, to buy and taste!
Find out more about Mitsukoshi and directions here.
Where: 4-6-16 Ginza, Chuo 104-8212, Tokyo Prefecture
---
Itoya
If you and your kids are fans of cute Japanese stationery, Itoya is a must-visit. Inside the store, there are eight-storeys filled with colourful and delightful stationery items, paper and craft materials to browse through. Floor after floor, you will be wondering to yourself, "Hmm, I pretty sure that I need to buy one of these, right?".
Itoya also conducts crafting workshops and if you are in Ginza with kids, you may even be able to participate in one. Find out more about Itoya here.
Where: 2-7-15 Ginza, Chuo 104-0061, Tokyo Prefecture
---
Fluffy Pancakes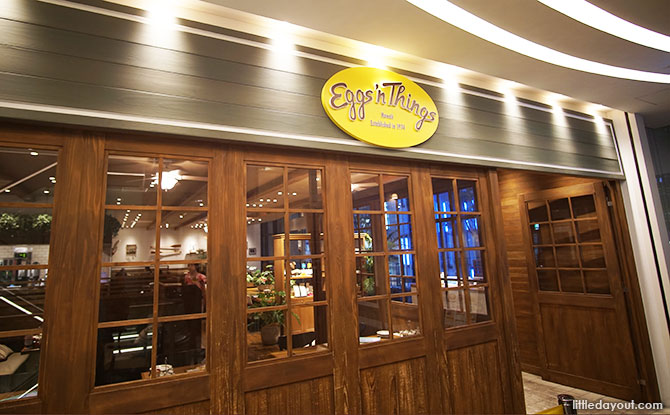 We are big fans of Eggs and Things' fluffy pancakes. If you want to try them, you are in luck for Ginza has an branch. The restaurant can be found at the western end of Ginza. Plan for a meal here to get your pancake fix – something that is sure to delight the kids – while contemplating your day spent around Ginza, Tokyo's high-end shopping district. Find out more here.
Where: 1-8-19 Ginza | 4F Kirarito Ginza Bldg., Chuo 104-0061, Tokyo Prefecture