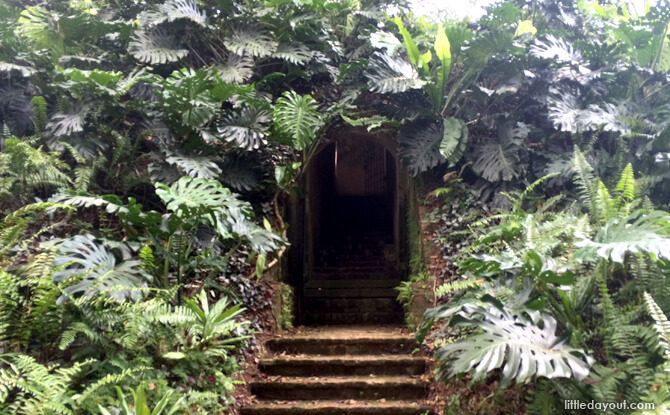 The first-ever Festival at the Fort takes place on the weekends of 3, 4, 10 and 11 February 2018, shining the spotlight on Fort Canning Park and its rich heritage.
With a past stretching back to the legendary kings of Singapura, Fort Canning Park is a hill steeped in history. It has been known by many names in the past – Bukit Larangan or Forbidden Hill, Flag Hill and Government Hill. It was finally named Fort Canning Park in 1981.
Festival at the Fort celebrates the hill's pedigree with free activities, talks and performances over two weekends. Here are some of the highlights of Festival at the Fort 2018.
Festival at the Fort Highlights
Market Place
During the four days of Festival at the Fort, you can browse through a market with orchids and other plants for sale, gardening products, merchandise, crafts and snacks at Cox Terrace.
Colouring and Pebble Design Activity
Kids can take part in a colouring and design craft with pebbles. This craft which features Fort Canning will be held at Festival at the Fort's Activity Space.
The Lost Visitors and the Descendant of the Last Sultan Roving Performance
Keep a lookout for this performance about two lost visitors who encounter a descendant of the last Sultan. Through this roving performance, audiences will learn about the rich history of the Fort Canning Park. The performance will take place around Cox Terrace at various times during festival days.
Secrets of the Forbidden Hill Drama Performance
Held at the Festival's Activity Space, Secrets of the Forbidden Hill is an indoor performance that uses props, music and colourful characters to dramatise stories such as the tale of Sang Nila Utama. It will be held at various times during festival days.
Guided Tour of Fort Canning Park
Go on a guided walking tour of Fort Canning Park to discover the hill's rich past – from the 14th century to the more recent colonial era. Each tour is limited to 20 persons and on a first-come-first-served basis.
A Story of Strategy and Surrender – The Battlebox
On 3 February, join a free guided tour around The Battlebox – the maze of tunnels beneath Fort Canning Park – and learn about the critical turn of events that led the British to surrender Singapore during World War 2. Write in to enquiry@battlebox.com.sg to register. Tour spaces are limited.
Rockestra
With the theme, "Saturday Night Fever", rock along to hits from the 1960s to the 1990s at the Rockestra concert. This will be held from 6.30 pm to 10 pm at Fort Canning Green.
Other Activities
Other activities being conducted as part of Festival at the Fort are horticultural talks, cooking demonstrations, art demonstrations and an outdoor movie screening.
For more information, visit the Festival at the Fort webpage.