After a long day, most of us just want to be able to put our feet up, decompress and let the tension in our bodies drain away.
Though visiting the spa or facial salon every other day isn't really feasible, the good news is there are plenty of products out there that let you recreate the relaxing vibes and pampering feel of those experiences at home.
From aromatherapy-boosted bath and body treats to sensorially pleasing skincare that encourage you to bask in their textures and scents, here are some beauty products that will help to lull and settle you in for a good rest.
---
Feel Good Beauty Products
Jo Malone Night Collection Pillow Mists, $78 each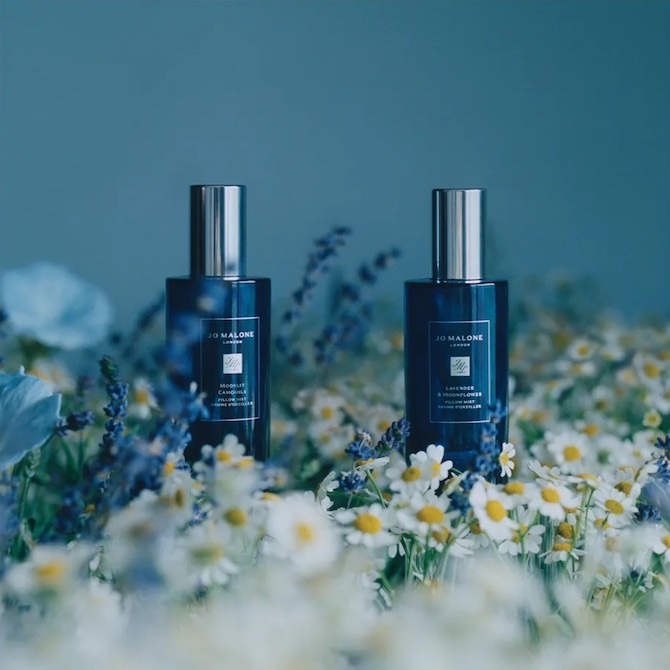 ---
-- Story continues below --
Scents can serve as powerful cues for our bodies to slow down and relax. Available in two variants – Lavender & Moonflower and Moonlit Camomile – these soothing fragrances set the stage for sleep and turn bedtime into the stuff of luxe dreams.
Buy
---
The Body Shop Sleep Range, $26-$49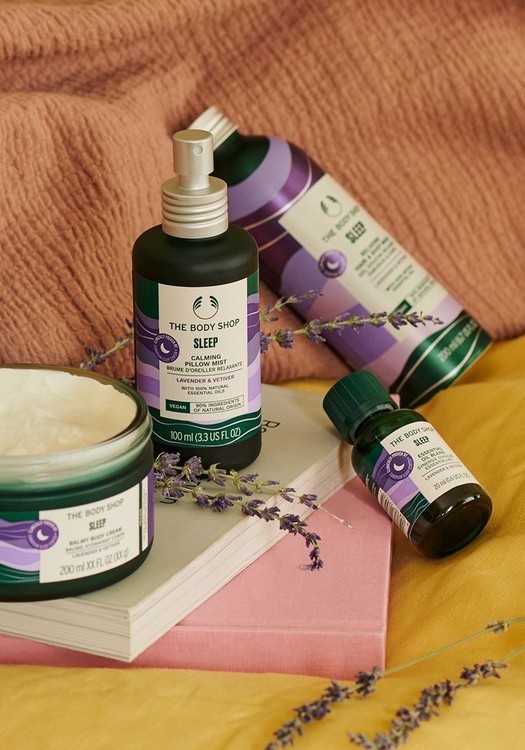 One of three new wellness ranges launched by the brand (the other two are Boost to uplift your body and spirits, and Breathe to refresh and clear foggy minds). Comprising a hair and body wash, body cream, pillow mist, multi-purpose balm and essential oil for use on pulse points, this collection is built on the sleep-enhancing effects of lavender and vetiver essential oils.
Buy
---
Neal's Yard Remedies Women's Balance Shower Oil, $48
This has ultra moisturising and antioxidant-rich macadamia oil and skin-smoothing sea buckthorn oil to nourish and cleanse, while the calming scent of the brand's Women's Balance Aromatherapy Blend induces a sense of calm. When massaged over wet skin, the oil emulsifies and transforms into a milky lather.
Buy
---
L'Occitane Almond Shower Oil, $39-$62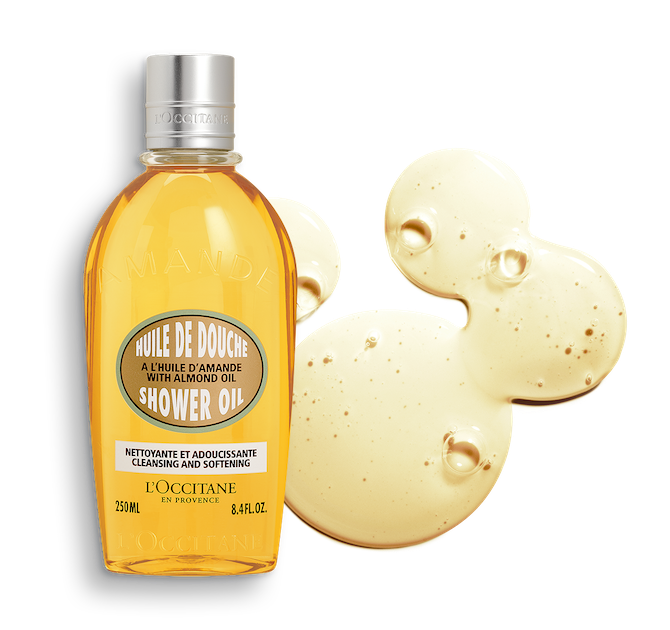 No wonder one bottle of this hit product is sold every 15 seconds worldwide. Featuring sweet almond oil and grape seed oil (both rich in omega 6 and 9 which soften and nourish skin), this oil turns into a cleansing milk upon contact with water and releases a soft, comforting fragrance you'll want to luxuriate in.
Buy
---
This Works Deep Sleep Night Oil, $56
A blend of six essential oils including lavender, vetivert and chamomile, this delicately scented and non-greasy body oil works to moisturise skin, soothe tired muscles and calm the mind so you get quality snooze. Best used just after a shower at night.
Buy
---
Diptyque Soft Lotion for the Body, $91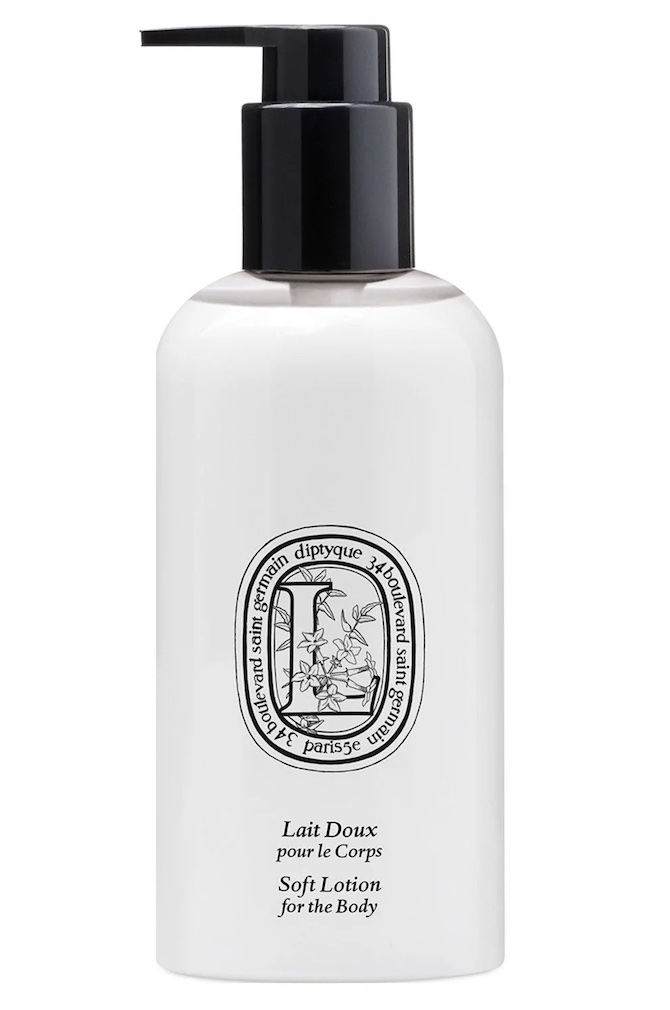 With a lightweight, soothing texture and the warm fragrance of jasmine, ylang-ylang and beeswax, this lotion is like the scent equivalent of being wrapped in a soft cashmere blanket.
Buy
---
Kenzoki Nourishing Flow Sensual Body Cream, $75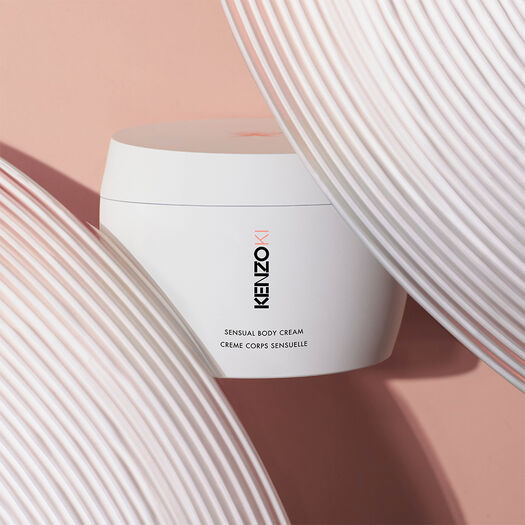 Rich in texture and scent, this body moisturiser has a pampering feel without leaving a sticky, oily film. Lotus flower extract and rice peptides help to firm and strengthen skin, protecting it against dehydration.
Buy
---
Chantecaille Flower Harmonizing Cream, $198
This rosewater-based facial cream is packed with essential oils, botanicals and vitamins to soothe skin and protect it against everyday stress. These include skin-energising and softening micro algae, antioxidant-rich blackcurrant and edelweiss extract, borage and macadamia oils, and flower waxes. Breathe in deep as you massage it into skin.
Buy
---
By Terry Baume de Rose Face Cream, $105
Velvety-rich but lightweight, intensely hydrating but non-sticky. This concentrated formula boasts rose butter, rose blossom essential wax, rosehip oil and extracts from black and pastel roses to moisturise and repair dry, damaged skin. Your complexion will come up roses, that's for sure.
Buy
---
Crabtree & Evelyn Sweet Dreams Overnight Mask, $66.50
The perfect way to cap off a long, tiring day, this is your essential beauty sleep in a jar. A leave-on sleeping mask enriched with coconut oil, antioxidant-loaded alfalfa and soothing Chinese cucumber, it works to top up moisture, calm stress and enhance radiance.
Buy