We're pretty sure that if we ask dads what they would like for Father's Day, they'll probably mumble something along the lines of "No need no need, don't waste money".
That doesn't mean we shouldn't still pamper them with a gift that shows our appreciation for all that they do, which is plenty much.
Check out these ideas for practical (but cool!) presents that dad will love and actually use.
---
Father's Day Gifts 2022
Xiaomi Watch S1 Active, $229
Add a dash of style to his fitness routine. Featuring 117 fitness modes to choose from, including 19 professional ones, it can automatically kick into gear when it detects walking and running, either outdoors or on a treadmill. There are also over 200 customisable watch faces and six interchangeable straps to cater to a range of tastes. It makes a great Father's Day gift for dad.
Buy
---
JBL Reflect Flow Pro True Wireless Earbuds, $259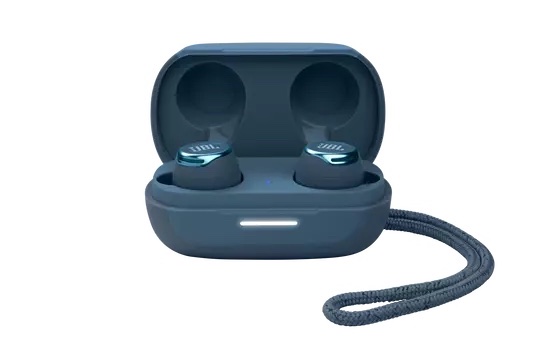 Geeky, tech-loving dads can enjoy their music and podcasts in clean, high-quality sound with these adaptive noise-cancelling earbuds. Bonus features include 32 hours of play-time, six mics for crystal clear calls, Qi-compatible wireless charging, extreme water- and dust-proofing, and voice-activated help function.
Buy
---
Lush Big Moustache Soap, $16
A charcoal soap for face and body that's inspired by Salvador Dali's famous 'tache. With fresh, floral and woody notes that bring to mind the scent of good ol' fashioned aftershave, this provides easy indulgence during every shower. It's also infused with old men's beard, a lichen used in traditional to soothe inflammation and heal wounds.
Buy
---
Marks & Spencer Pure Cotton Papa Bear Pyjama Set, $52.90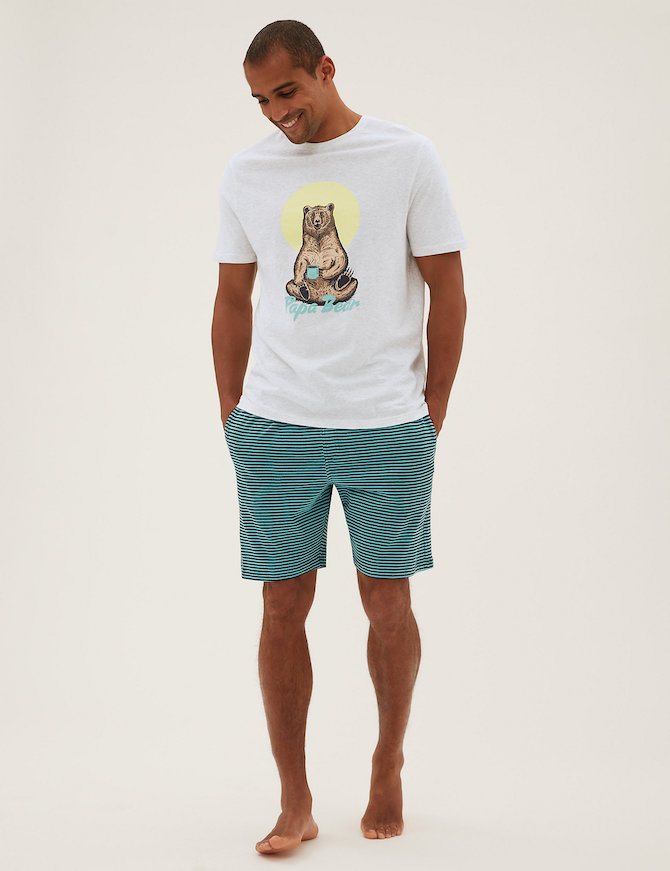 Most times, dads just want to be able to kick back and enjoy some peace and quiet in comfort. Help him relax without looking daggy with these PJs. There's also a Mini-me Bear Cub pyjama set for kids if you get a kick out of seeing them go matchy-matchy.
Buy
---
Funko POP Star Wars: Book of Boba Fett, $16.87
If dad is a fan of Star Wars, how about a Funko POP Star Wars: Book of Boba Fett bobblehead. After all, Boba Fett is a spitting image of his dad, so that's kind of a tribute, right?
Buy
---
Aesop Moroccan Neroli Shaving Duet, $110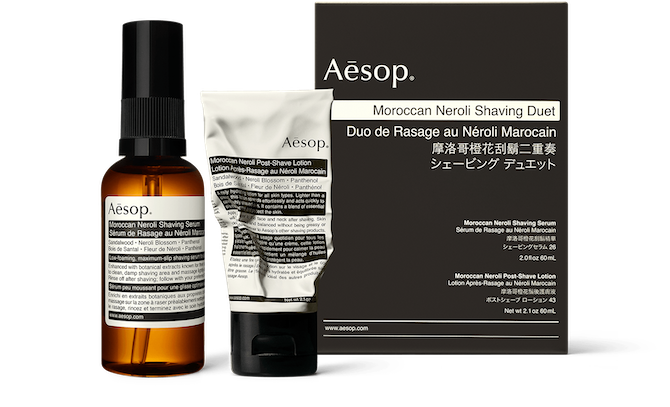 Dad will get an immaculate shave and smooth skin with this luxurious set. The low-foaming Moroccan Neroli Shaving Serum has calming properties to address skin aggravation caused by shaving, and a base of aloe vera and panthenol for maximum slip. Afterwards, the lightweight Moroccan Neroli Post-Shave Lotion softens and replenishes skin with its blend of neroli blossom, sandalwood and bisabolol.
Buy
---
OTO Spinal Spa SS-99 Massager, $268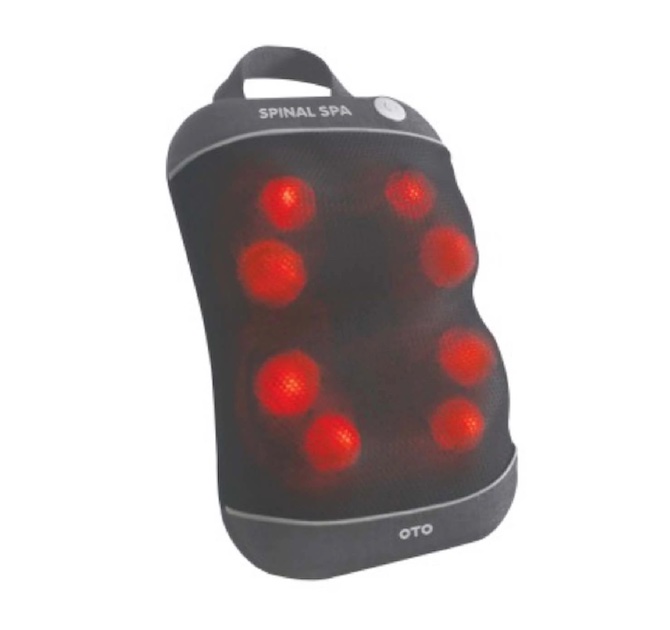 This slim, portable back massager with an ergonomic design can be easily slipped behind the back any time, any where, whether dad's lounging on the sofa, holed up in the study or even sitting at his desk in the office. Eight massage nodes with dual-direction rotation plus a soothing heat function deliver a powerful but quiet treatment session for tired, achy backs.
Buy
---
Gnome & Bow Hitchhiker 16" Laptop TSA Friendly Anti Theft Backpack, $198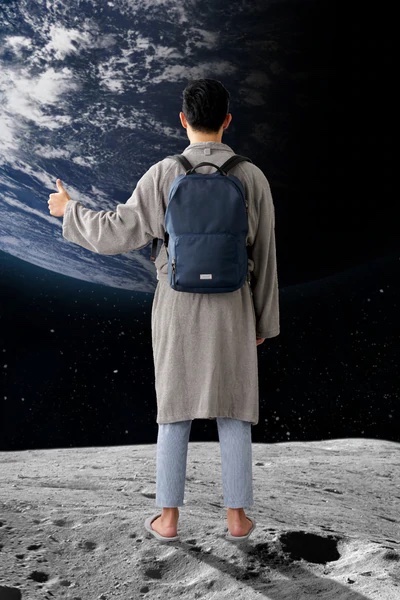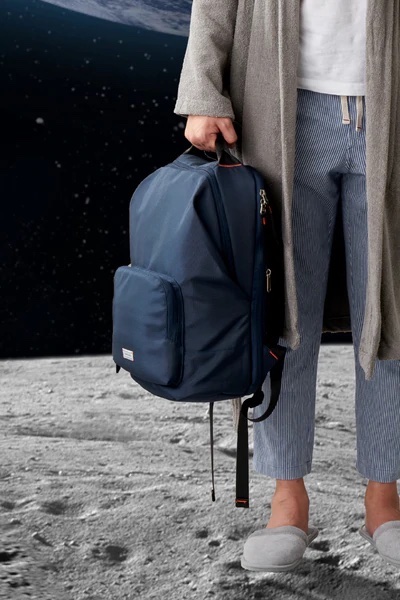 Inspired by The Hitchhiker's Guide to the Galaxy, this sleek carry-all with three separate compartments will hold and organise everything he needs while on the go – laptop, tablet, charger, mice, cables, water supply, even a fresh towel. Lightweight and water-resistant, it's tough enough to survive daily urban commutes as well as forest treks. Hurry, there are only 42 pieces made galaxy-wide.
Buy
---
August Berg Serenity Watch, from $259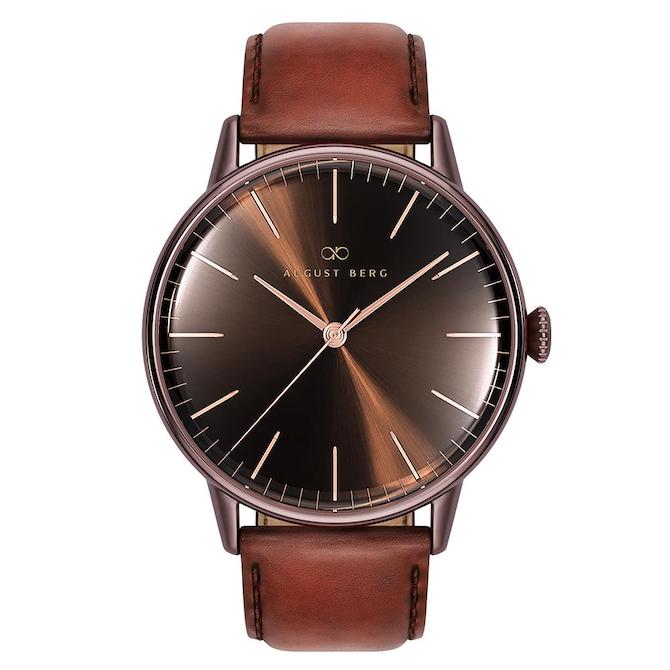 Known for its modern vintage aesthetic, this Danish watchmaker's timepieces are designed to remind us to spend our time purposefully. You'll also be helping to make a positive difference in the lives of children from rural communities in Asia and Africa – for every watch sold, the brand will provide a child with six months of quality education. And for every 20,000 watches sold, it will build a school.
Buy
---
Terre d'Hermes Eau Givree, $152 – $207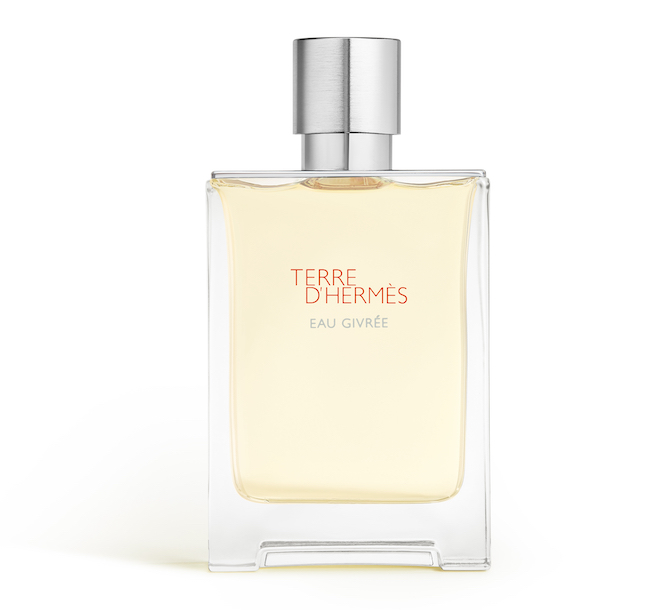 Proving that a fresh-smelling fragrance can be intense at the same time, this latest perfume creation from Hermes bottles the cool earthiness of land covered by ice. Sharp, invigorating citron and juniper berry is fused with the spiciness of Timut pepper, creating a scent that's both woody and mineral.
Buy
---
Mr Bucket Chocolaterie x Glenfiddich Chocolate & Whiskey Gift Set, $58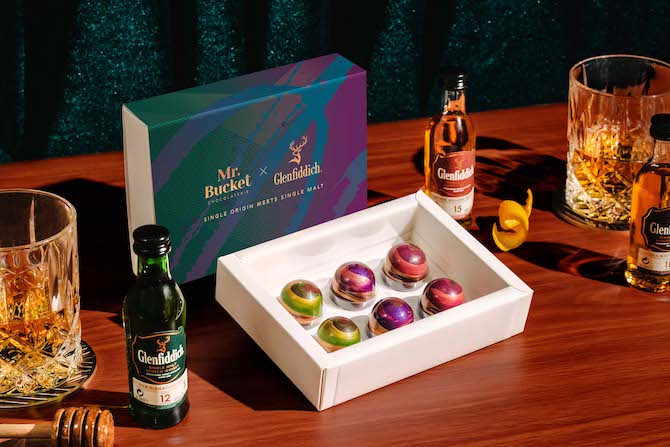 Glenfiddich has paired up with Singapore-based chocolate artisan, Mr. Bucket Chocolaterie, for a second time to create a set of single-origin chocolate bon bons infused with single malt whiskey. There are three flavours in each box – Honey Oak, Citrus Oak and Spiced Oak – and the set comes with three mini bottles of single malt Scotch whiskey aged 12, 15, and 18 years.
Buy
---
Breo Scalp Mini Pro, $199
It may look like the spaceship of evil aliens in a cartoon, but this is one handy gadget that will help dad relax after a long day. Four massaging heads with 96 soft silicone nodes deliver gentle kneading action to encourage blood circulation in the scalp and relieve tension and stress. Ergonomically designed and waterproof, it can be used in the shower too for a more thorough scalp cleanse.
Buy
---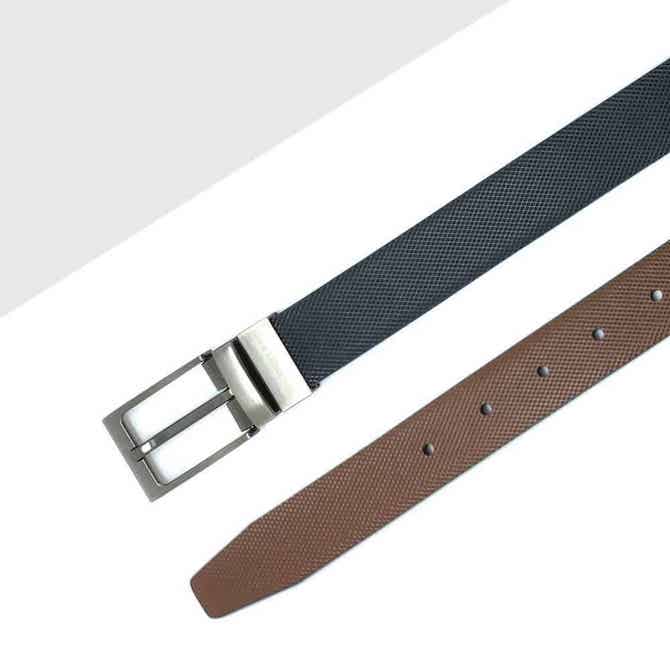 Made from 100% genuine leather, this versatile belt offers more options when it comes to accessorising. The two classic colours will complement most outfits, while the textured surface gives it a more youthful, contemporary look.
Buy
---
Tech Organiser Padfolio – Paper Boats, $118
This keeps all of dad's tech stuff and stationery neat and tidy in one cool-looking portfolio. It's crafted by Tocco Toscano and curated by The Art Faculty, a platform that celebrates the abilities and talents of people with autism and related challenges. For every product sold, the differently-abled artist will earn royalties.
Buy
---
Rocket Classic P3 Sunglasses, from $169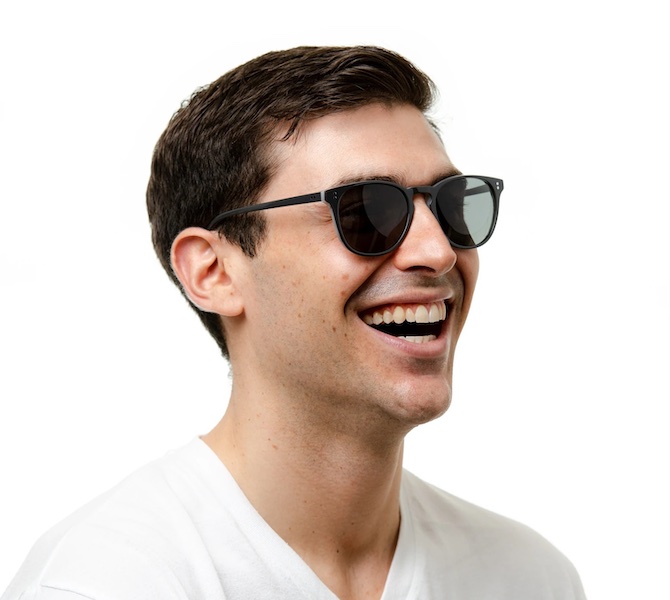 It's easy, effortless chic for dad with these. The brand offers just one design – the universally flattering P3 shape that was originally designed for U.S. soldiers during WWII and worn by 1950s movie stars like Grace Kelly, Gregory Peck and James Dean. The sunglasses come in Standard Fit and Raised Fit (which suit Asian facial contours better) and there are plenty of frame colours to choose from.
Buy
---
Burberry Signatures EDP – Windsor Tonic, $340
Make dad feel like royalty with this fragrance inspired by the regal and historic British town of Windsor. Opening with the invigorating notes of neroli and green mandarin, the fragrance is a Father's Day gift which is warmed and anchored by cedarwood, cardamom and musk. Available exclusively at Takashimaya.