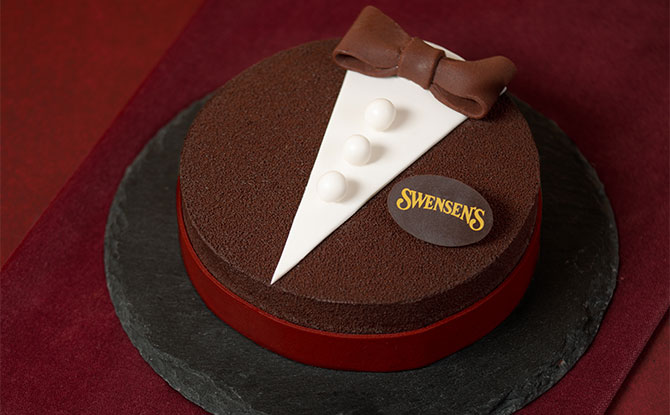 Looking for a special Father's Day cake to complete the Father's Day celebrations this year? From classic cakes to custom designs that are sure to bring a smile to dad's face, here are some places to get Father's Day cakes to celebrate all dads and father figures this Father's Day 2023.
---
Where to Buy Father's Day Cakes 2023
Awfully Chocolate
Dad's Favourite Chocolate Cake ($58) is a cake for all chocolate-loving dads. This is made with moist chocolate cake, salted caramel brittle, 60% Dark Chocolate ganache and generously covered with fresh chocolate shavings. Another Father's Day cake available from Awfully Chocolate this year is the Caramel Latte Cake ($62).
---
Baker's Brew
Baker's Brew's Father's Day cake collection features two mouth-watering cakes that embody dad-approved flavours. Enjoy meticulously-crafted dark-themed cakes in premium and limited-edition creations designed for dad.
---
-- Story continues below --
The Baker's Brew × Guinness ($68.80) is an intense and bold chocolate cake with layers of moist chocolate sponge cake generously infused with Guinness alcohol, a velvety Irish cream mousse, and a light ganache. The other option is the Mao Shan Wang Chocolate Cake ($68.80) that combines the flavours of chocolate with durian.
Visit the Baker's Brew website.
---
Bob The Baker Boy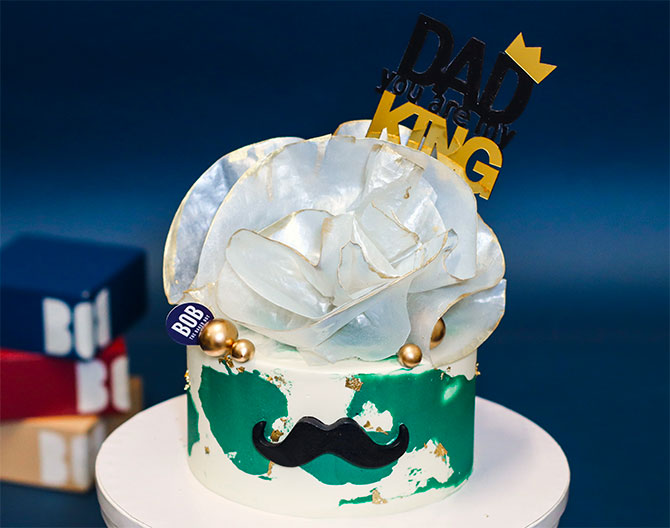 From minimalist cakes to their popular gravity-defying beer cake, there are various interesting designs at Bob the Baker Boy. This year, their Father's Day cake is made with their exquisite Belgian Chocolate Cake ($68). Adorned with artistic green brush strokes, shimmering gold leaves and a special crown, it's a feast for the eyes.
---
Cuppa Cakes
If you want to switch it up from a Father's Day cake, Cuppa Cakes is offering Father's Day cupcakes in three different designs including a superhero one that is shaped like a Superman's "S". Visit the website to see the various designs and choose from flavours such as Bliss Choco, Red Velvet, Milk Choco, Salted Caramel and more.
Visit the Cuppa Cakes website and search under Customised Cupcakes.
---
Ferns N Petals
Celebrate Dad on his special day with Ferns N Petal's variety of Father's Day Cakes. Choose from sponge cakes, cheesecakes, and designer cakes in a variety of flavours such as vanilla, chocolate and more.
Visit the Ferns N Petals Website
---
Janice Wong
Janice Wong's Father's Day Celebration Cake ($90) features a chocolate flourless cake, praline feuilletine, salted dulcey mousse and coffee mousseline. It comes with in a stylish, understated design.
Visit the Janice Wong website
---
LÉLE Bakery
LÉLE Bakery is a Singapore bakery that bakes cakes for various occasions. They use a soft and moist sponge for all their cakes which are lower in sugar. If dad is a soccer fan, celebrate his special day with a soccer themed cake that is sure to bring a smile to his face. There are various teams that dads can choose from in different designs. There are also other designs and flavours that you can pick for the Father's Day cake.
---
Locaba
Looking for a dairy-free, eggless and diabetic friendly Father's Day cake? The Vegan Oreo-Inspired Cheesecake (from $93.50) from Locaba is an option that you can consider. This is made with LOCABA original housemade low-carb, vegan Oreo-inspired cookies and their signature vegan cheesecake filling.
---
Swensen's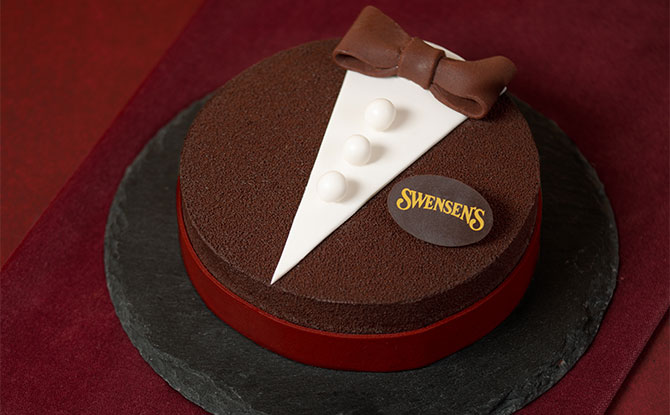 This Father's Day, suit up for the occasion with Swensen's Gentleman Ice Cream Cake ($57) that's dressed to impress in a tuxedo suit crafted out of chocolate for the perfect way to celebrate the special father figures in our lives!
This Father's Day cake features a rich and decadent layer of Swensen's all-time favourite Sticky Chewy Chocolate Ice Cream, its creamy, smooth texture perfectly complemented by the addictively crunchy chocolate ganache crumble base.
Visit the Swensen's website.
---
The Cake Shop
The Cake Shop has a variety of cute cake designs for Father's Day cakes in Singapore. Choose from different yummy flavours to full their cake with such as Chocolate, Cookies and Cream, Mixed Fruit and Blackforest.
If you are wondering what to get for Dad, here are some Father's Day gift ideas for different budgets.