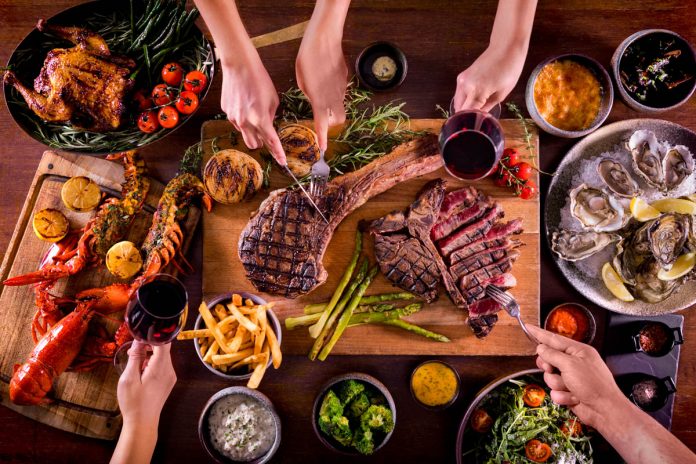 Father's Day this year falls on 21 June 2020. One great way to say "thank you" and celebrate is with food deals available for Father's Day 2020 Singapore takeaways and deliveries. Here are some specials that you can get for a memorable celebration at home.
Father's Day 2020 Singapore Delivery and Takeaways
---
1. Lisse Cakes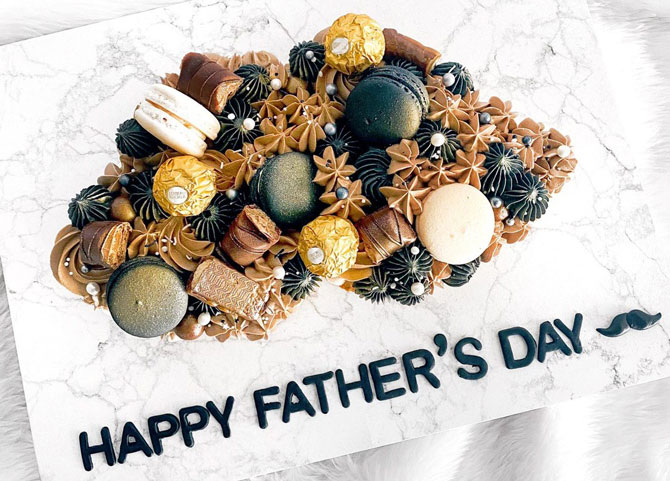 Selling gourmet cakes, Lisse Cakes has Father's Day 2020 cakes in two exclusive designs. The Winston cake is a moustache-shaped shortbread cake.
Or you can splurge on dad with the ALARIC X JW BLUE LABEL Set which consists of a tall 5″ cake and is complemented with a 20cl bottle of Johnnie Walker Blue Label, as well as a set of 2 JW crystal glasses with a custom name engraving.
Both Father's Day 2020 special deals come with a Father's Day card and free delivery. Website
---
2. Fu Lin Men
This restaurant offers Cantonese dining options and is serving their Father's Day 2020 takeaway set menu from 2 June to 30 June.
Set A consists of dishes such as De-Shelled Prawn with Wasabi Mayonnaise Sauce, Crispy Roast Chicken and Double-Boiled Peach Resin with Red Date & Lotus Seed.
Set B has dishes such as Scallop with Broccoli, Braised Sized 10-Head Abalone & Sea Cucumber with Delicacies and even Pan-Fried Kurobuta Pork.
Call the closest outlet to you to make an order. Website
---
3. Paulaner Bräuhaus Singapore
If dad loves beer, Paulaner Bräuhaus Singapore has a special Father's Day 2020 Singapore bundle that comes with a limited edition Father's Day larger!
Enjoy crispy pork belly and roast pork with a potato and bread dumpling served with Paulaner beer sauce. Surprise and cheer your Dad by writing his name on a customised beer label. Website
---
4. Monti
Monti has a chef-curated Father's Day 2020 set which aims to help you spoil Dad. Depending on the number of diners, you can expect to receive dishes such as Chef Selection Of Cold Cuts, Truffle Mash Potato, 18 Hours Sous Vide Wagyu Short Rib, Pan Seared Norwegian Salmon and of course, house-made tiramisu. Website
---
5. Regent Hotel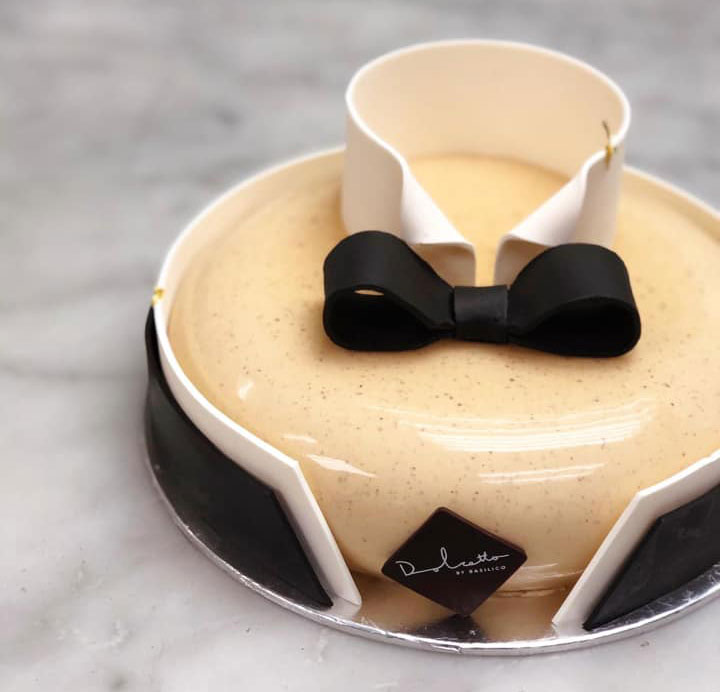 If you and your family miss going to buffets, Regent Hotel is offering a fancy "Brunch to Go" option including a medley of starters, mains and dessert.
It includes dishes such as Sicilian Seafood Salad, Red Wine-scented Crispy Pork Belly and even a 1 kg Dolce Papa cake! The 1kg Dolce Papa cake is a Bitter Chocolate Gluten Free Sponge with Caramel Mascarpone Cream, Rum & Raisins, Salted Milk Chocolate Pecan Nut Mousse! Website
---
6. LeVeL33
Local Craft Brewery is offering their Organic Corn-Fed Chicken with LeVeL33 American Pale Ale set that come with a side of Yorkshire pudding, roast trimmings and 2 beers of dad's choice.
They have also collaborated with a few other local breweries to offer limited edition beer sets on their site too. Website
---
7. Blue Jasmine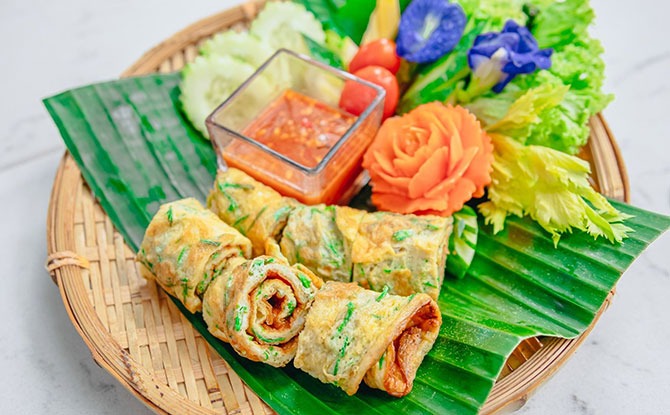 Feed an entire family of four with Thai Restaurant Blue Jasmine's Father's Day 2020 Singapore set meal. Share some Cha Om Fried Egg, Half Roast Esarn Chicken with a spicy housemade dip Nam Jim Jaew, Thai Yellow Curry Shrimps in an aromatic curry sauce and of course, Blue Jasmine Rice.
It also comes with a can of beer just for dad. We like that it's at a decent price point for its portion! Website
---
8. Goodwood Park Hotel
If dad has a sweet tooth, he's sure to love this "Papa's Day Sweet Surprise Box". Enjoy an assortment of cakes and desserts such as Royaltine Crunchy Cake, Coffee Cream Puffs, Forest Berries Macarons, Mixed Berries Tarts, and even Mango Lychee Meringue Tarts.
Goldwood Park's Gordon Grill is also offering a Father's Day 2020 Set Menu that has appetizers such as Smoked salmon salad with lemon mustard dill vinaigrette and a main course of barbecue baby pork back rib and roasted rosemary chicken served with roasted potatoes and sautéed vegetables.
Don't forget to check out the Coffee Lounge Father's Day Set Menu and Min Jiang Father's Day Set Menu at the same site. Website
---
9. Opus Bar & Grill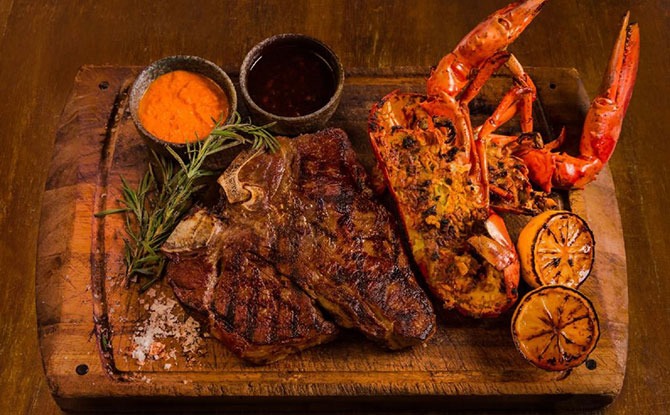 Listed as one of the top 10 steakhouses in Singapore, steak-loving dads will be in for a treat with a huge 1 kg open-flame charcoal grilled Black Angus Porterhouse Steak at $148. You can even top up the celebration with a whole grilled live Boston lobster for an additional of $15. There is also an option to top up with a bottle of wine from a selected red or white wine list at $30 to make the celebration merrier.
Free delivery is provided to locations within 10 km radius of the restaurant. Self-pick-ups with drive-thru enjoy 20% off. More details on the website.
---
10. Alkaff Mansion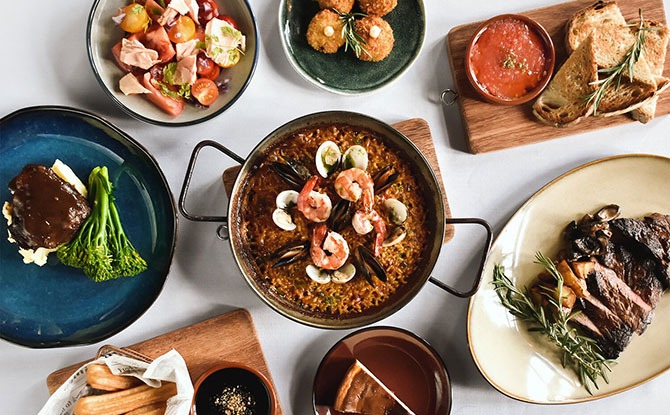 Alkaff Mansion invites you to treat Dad like a King for the Day. The Father's Day 2020 bundle include signature items such as Paella de Marisco, Angus Beef Cheek Braised in Red Wine and Burnt Cheesecake! Website
---
11. VUE
If you're looking for a super treat for your Super Dad, you can let him have some of VUE's Binchōtan Grilled 90 Days Butter-Aged Signature Kumamoto "Kokuou" A5 Black Wagyu Ribeye. This premium steak is aged in unsalted butter for 90 days and only limited 20 portions available. For the first 12 pre-orders of the butter-aged steak, it will also include 1 set of miniature Glenfiddich 12, 15 & 18 Yrs bottles and one drink voucher for two "Glenfiddich 12 Yrs drinks" which can be redeemed in the future when dine-in resumes.
Alternatively, pamper dad with a specially curated Black Angus Cheeseburger ($28) by Executive Chef, Sam Chin and his culinary team. The father's day pre-orders are only available for delivery/pick-up from 19th June till 21 June from 11 am – 8.30 pm.