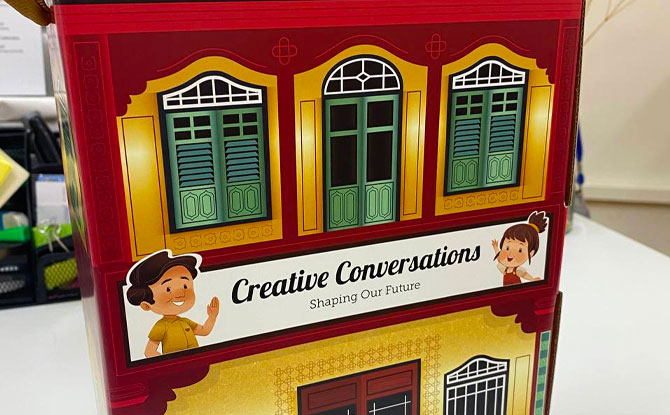 A resource kit by the Early Childhood Development Agency and partners, Creative Conversations: Shaping our Future, is a new resource kit for educators and parents to support children's holistic development. This project is in collaboration with partners such as the National Library Board, the National Museum of Singapore, early childhood educators, as well as art and drama specialists.
This resource kit is developed for early childhood educators and parents to better facilitate learning and the holistic development of young children through the many learning opportunities of museums and other community spaces in Singapore. The resource kits will also be distributed to preschools in Singapore for educators to work with parents to enrich children's learning, development and wellbeing. 
---
Creative Conversations: Shaping our Future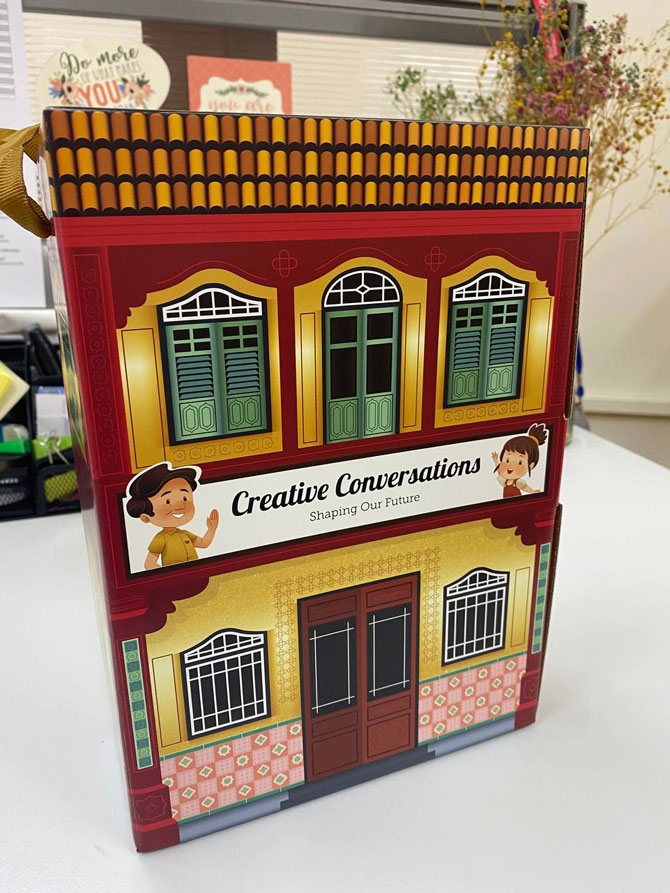 Through the fun and interactive adventure of Professor Alvis and his niece Bernice, the kit will enable educators and parents to help children understand the world their parents, grandparents and ancestors lived in, the lives they led, their struggles, their dreams and the values that held them together.
Apart from the cultural heritage, educators and parents can also use the resource kit to teach their children about the rich natural heritage of Singapore. This will better foster learning opportunities for children to develop a sense of empathy and respect for differences which is important in our multi-racial and multi-cultural society.
---
Contents of the Creative Conversations kit
The resource kit comprises materials such as an information booklet, a story about the past and activity cards. Each activity card comes with hands-on experiences to enable children to learn more about the occupations of the early settlers and the challenges that they faced.
These valuable lessons will be learnt through interactive discussions, problem-solving, writing activities, art & craft, role-playing, and dramatisation. The kit also comes with craft materials as well as a kuih mould.
There are also book recommendations to build children's knowledge and understanding of history and heritage. Early childhood educators have also included extension activities developed based on these book recommendations
---
Where to download the Creative Conversations Kit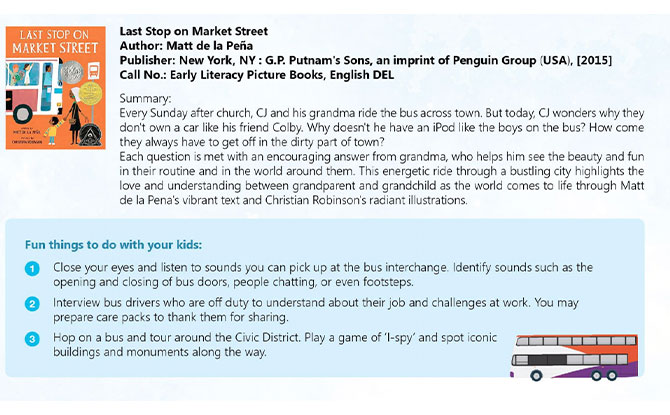 Early childhood educators and parents can download the resource kit at the site here. There are links and QR codes within the resource kit which can further extend children's learning.