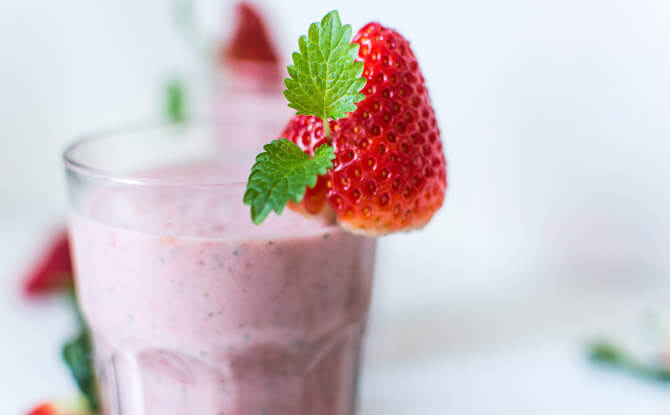 Upturned noses, gagging faces and even tears – forcing vegetable-hating kids to eat their greens can turn pleasant family dinners sour.
There are ways to add greens to your child's meals. No sugar added!
Tried and tested on my preschooler, these sweet treats are easy to make and clear winners. Experiment with flavours which you know your child loves the most, or add new ingredients to expand her palate. Move over, anti-veggie dinner theatrics!
Superfood Smoothies: Three Ways
These cold treats top the list for a lovely dose of greens. Which adult or kid would turn down a smoothie?
You will be surprised – there is no green taste despite the raw salad leaves in the mix. For extra mileage, the same recipe can be done three ways – smoothie, popsicle, or smoothie bowl.
1. Choc Berry Super Spinach Smoothie
This recipe is always a hit in my household. If your family is new to raw vegetables, start with baby spinach leaves. They are tender, sweet and mild. Kale is slightly bitter and strong-tasting. After my child got used to veggie smoothies, I started using kale and salad mixes. Microgreens – wonderful nutritional tiny powerhouses – are also great.
Raw cacao is high in antioxidants, due to the phytonutrients in cacao nibs. It is not the same as cocoa, which is raw cacao toasted at high temperatures, losing nutritional value in process. The good news is raw cacao tastes chocolatey too!
Berries add a sweet burst to the smoothie. And it is easy to freeze berries.
Bananas are like nature's dessert – I have tried blending them frozen and at room temperature, and the smoothie still does fine. Sometimes I pop a whole banana, with skin on, into the fridge hours before blending, just to get the smoothie cold. If you want to freeze banana, it is best to slice them before freezing to make it easier on your blender's blades.
I use oat milk as my child is allergic to dairy – you can use a variety of milks too. Reduce the amount of milk or add more frozen fruit if you want a thicker smoothie.
Choc Berry Super Spinach Smoothie Recipe
Ingredients
Half a banana (frozen, cold or room temperature)
3/4 cup of frozen strawberries, blueberries and raspberries
2 handfuls of raw baby spinach (start with one handful)
1 tablespoon of raw cacao powder
1 cup of milk of choice (dairy, goat, almond, oat, soy – all good)
Optional
2 teaspoons of chia seeds
2 teaspoons of flax seed meal
Half a teaspoon of bee pollen
Steps
Add the ingredients in the order listed. Toss in your frozen ingredients first as they need the most blitzing. The spinach and milk are added last. Blend until smooth.
You can substitute the milk with coconut water for a healthy, refreshing smoothie. Pack in more greens once you are confident that your child is taking this whole smoothie business. Make one for yourself too!
Other Mix-in Ideas
1 tablespoon of rolled oats
2 tablespoons of yogurt
A dollop of almond butter or peanut butter if you are feeling nutty
Half an avocado
Pineapple cubes
Mango cubes
A few ice cubes for a thicker, more icy smoothie
Tried-and-tested Favourite Combos
Bananas, nut butter, oats, greens, yogurt, milk
Dragonfruits, bananas, blueberries, greens, milk
Pineapples, bananas, greens, coconut milk
Mangoes, apples, bananas, greens, milk
Avocados, bananas, cacao powder, greens, milk
Strawberries, bananas, greens, yogurt, milk
2. Popsicles
The great thing about smoothies is that they can be made into icy popsicles too. It is like a dessert upgrade.
Using the same smoothie recipe above, you can pour the mix into popsicle moulds. Freeze them, and you have a cold, creamy dessert for parties or special days!
3. Smoothie Bowl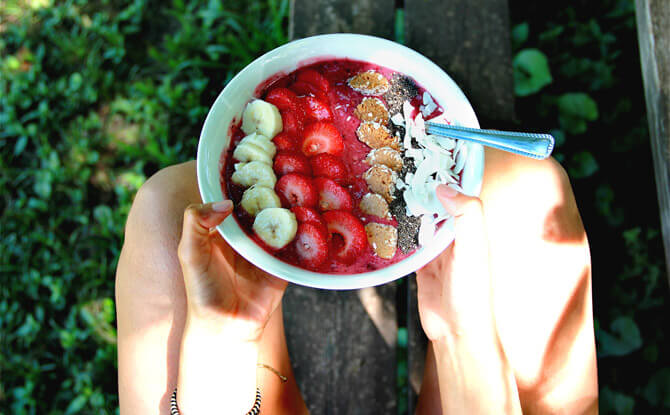 Acai bowls are all the rage. You can make your own version too, with or without the acai puree. Frozen acai puree or pulp can be easily found in supermarkets nowadays.
But be sure to whiz up a thicker smoothie when it comes to smoothie bowls. You don't really want to sip cold fruity soup!
Add some fresh blueberries, sliced bananas, granola crunch, diced fruit like dragonfruit and mango, goji berries; dust on some chia seeds, and your smoothie bowl is good to go!
Better than ice kacang!