This year, Earth Hour 2018 on Saturday, March 24. Join the rest of the world in making a pledge to do our part to make our planet a sustainable place to live in. For those who have never participated in Earth Hour before, it's never too late to start!
Other than switching off your lights at 8.30 pm local time, here are some upcoming exciting events that are happening for Earth Hour 2018 in Singapore that you and your family can be a part of.
WWF Earth Hour 2018 @ Marina Bay
This year, WWF Earth Hour's focus is centred around reducing plastic waste. The main Earth Hour 2018 event is taking place at the Marina Bay with multiple interactive booths, games and activities at the Earth Hour Village.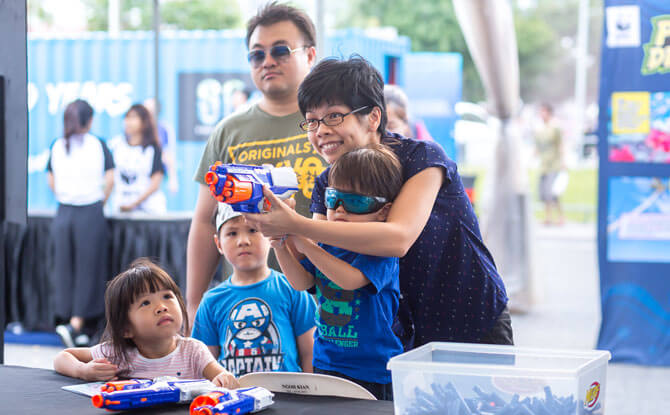 From 16 to 25 March 2018, go on the Great Panda Quest around Marina Bay to spot WWF's Pandas and complete tasks to win exclusive prizes.
---
-- Story continues below --
Go on a journey through nature at the Panda Dome. Help Panda Girl defeat the evil Plasticon monster in an experiential 360 degree projection journey.
Four art installations by LASALLE Diploma and BA(Hons) Fine Arts students are also on display. Made from used plastics, the installations capture different aspects of the over-usage of plastics in society.
Visitors can also enjoy a wide variety of lifestyle merchandise, sustainable food and great beverages at the Earth Hour Marketplace from 23 to 25 March. It will feature eco-friendly brands that are leading Singapore's green movement today. Do note that the event is a plastic-free event, so remember to bring your own reusable bottles and bags as no single-use plastics will be provided by participating vendors.
Lastly for Earth Hour 2018, the 60+ Countdown Bash on 24 March is the place to be if you want to soak up the atmosphere of this global movement. Jam the daylight away with local acts at this event and watch the Singapore skyline go dim at 8.30 pm.
You can also plug in to a global conversation about the planet and causes using the hashtag #Connect2Earth. The social data gathered through the hashtag #Connect2Earth will be used to identify current environmental topics based on geographical locations.
Details:
Great Panda Quest, 16 to 25 March 2018, 5 pm to 9 pm
Earth Hour Marketplace, 23 to 25 March 2018, 11 am to 10 pm
60+ Countdown Bash, 24 March 2018, 6 pm to 10.30 pm
Earth Hour Lights Off, 24 March 2018, 8.30 pm to 9.30 pm
Where: Open area near The Float @ Marina Bay
Free Admission
For the latest updates and event details, please visit Facebook event page.
In addition to the events organised by WWF, other activities are also be organised in conjunction with Earth Hour 2018 in Singapore.
Go Green with AMK Hub
From 9 March to 22 April 2018, other than committing to switching off some of the lights in the mall, AMK Hub is collaborating with a variety of organisations to host a line-up of green activities that encourage responsible shopping as they reduce, reuse and recycle!
See how creative students can be with recycled materials at the Inter-school Recycling Competition from 30 March to 8 April 2018. Over 60 students between Primary 3 to 6 from three schools around the neighbourhood will take on the challenge to create art pieces or functional objects using recycled materials. Shortlisted art pieces will be displayed at AMK Hub, Level 4 and the public can vote for their favourite creation for a chance to win AMK Hub vouchers!
Take part in a Donation Drive with The Salvation Army over two weekends, 14 to 15 April and 21 to 22 April 2018. As an incentive, the first 250 shoppers who donate at least 3 kg of items can redeem shopping vouchers!
Another unique and meaningful event at AMK Hub is the 'Catopia' Adoption Fiesta by Cat Welfare Society on the 24 Mar 2018. Cat lovers will be able to interact with volunteers, cat trainers and most importantly a litter of over 20 playful-looking cats of various breeds. There will be activity booths for pet owners such as one that offers personalised engraving of pets' tags, art and craft corner for children to create origami and face masks, as well as exhibition panels to educate the public on cat abuse prevention, how to care for strays and more.
Get more details at AMK Hub's website.
Love Earth Beyond an Hour by Compass One
Also in conjunction with Earth Hour 2018 in Singapore, Compass One is dedicating the month of March to focus on going green!
The "Don't Bin It, Bring It Here" campaign, is a pre-loved clothes collection drive that encourages shoppers to donate their clothes instead of throwing them away. From 19 March to 25 March, five lucky shoppers who visit the booth to donate at least 5kg of clothes will receive a mystery gift daily.
Shoppers can also participate in a "Recycle Smart, Recycle Right" game for a chance to win attractive prizes. A minimum spending is required to participate in the games.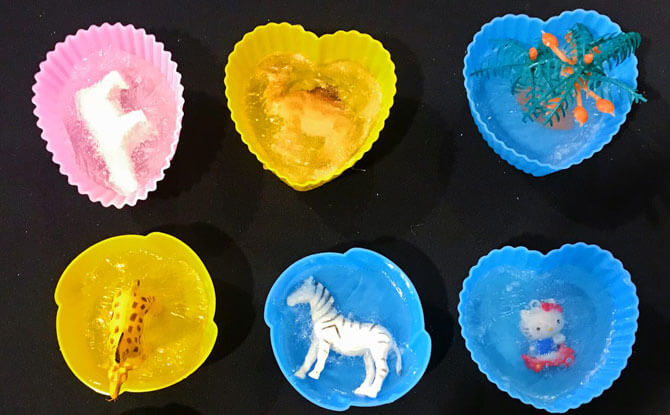 Compass One also has lined-up a series of upcycling workshops, where shoppers can learn exciting new DIYs such as a DIY T-shirt tote bag that they can bring shopping, a homemade lip balm which moisturises without the addition of any harmful chemicals, and also learn how to create healthy and adorable natural soap bars! A minimum spending is required to participate in these upcycling workshops.
Get more details at the Compass One website.