Duxton Plain Park is a linear park that runs from Yan Kit Road, beside Pinnacle @ Duxton, down to New Bridge Road.
---
Duxton Plain Park: The OG Rail Corridor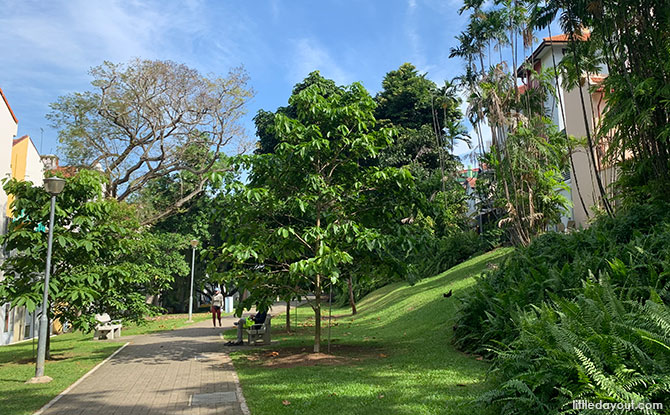 This paved pedestrian corridor, lined with greenery on either side, is a quiet area where you can take a stroll at the fringe of the city, behind the Duxton Hill neighbourhood, once home to wealthy Peranakan families.
A signboard at Duxton Plain Park states it was once land that was reserved for a railway that led to Pulau Saigon along the Singapore River.
According to heritage blogger Jerome Lim, it was part of the Tank Road-Bukit Timah line's rail extension which ran from Tank Road to the wharves at Pasir Panjang. This section of the line opened back in January 1907.
As you walk along Duxton Plain Park today, you can take in some interesting sights.
---
What to See at Duxton Plain Park
Indian Rubber Heritage Tree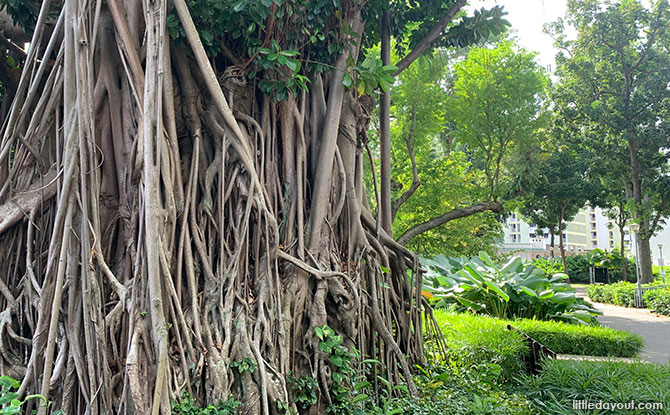 Standing at the southern end of the linear park, close to Yan Kit Road, is a large Indian Rubber tree. A type of fig tree, it was once cultivated for its latex. However, it was superseded by the Para Rubber tree, what we commonly associate as rubber trees nowadays, which could be tapped sooner after being planted.
---
Essen @ The Pinnacle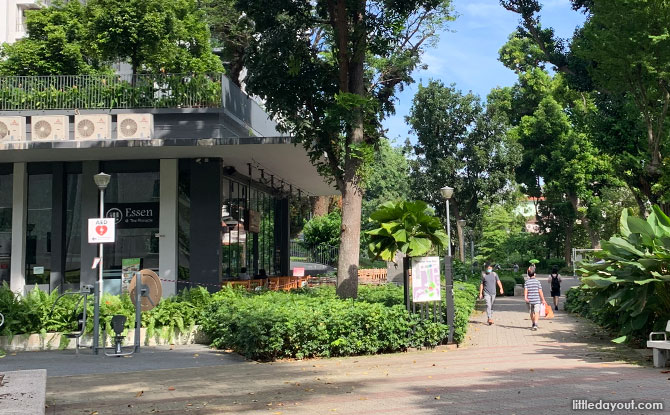 Those who wish to get a bite can do so at Essen @ The Pinnacle. This food court which offers a variety of cuisines connects directly to the park.
---
Sundial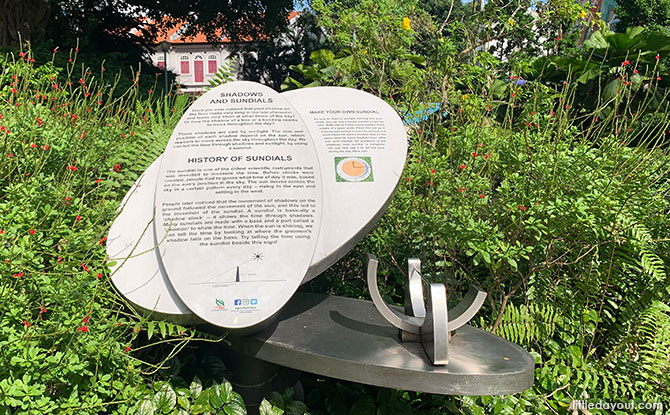 Duxton Plain Park also has a sundial. Accompanying it is a short writeup on the history of sundials and some instructions on how to make your own.
---
Man Man Japanese Unagi Restaurant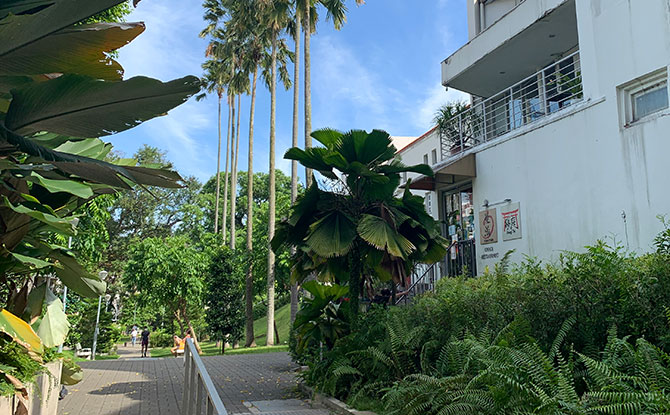 The entrance to Man Man Japanese Unagi Restaurant at Keong Saik can be found along Duxton Plain Park. Do be prepared to queue if you wish to patronise this restaurant.
---
Chin Woo Athletic Association Signboard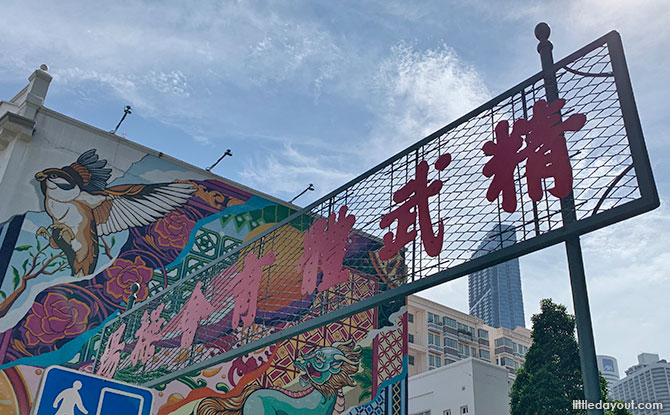 Where Neil Road passes over the park, there is a large sign. This dates back to the time when Chin Woo Athletic Association, a martial arts group, used to train in the area. The group still operates at 90 Neil Road.
---
Sharifah Rogayah Keramat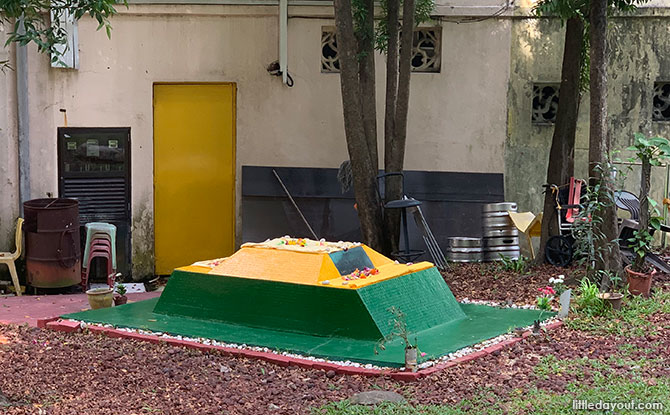 It might come as a surprise to some that there is a shrine or keramat located along Duxton Plain Park, just behind some shophouses. The shrine is dedicated to Sharifah Rogayah, said to be the granddaughter of a holy man, Habib Noh, who has many miracles in the region attributed to him. According to her family, her remains do not lie in the shrine.