There is so much to see at Japanese discount store Don Don Donki at Orchard Central. From cute Japanese snacks to yukatas to quirky gadgets (beer foam maker anyone?), this retail stores offers shoppers the thrill of the hunt.
Hunting for Cute Buys for Kids at Don Don Donki
We went on our own little hunt through Don Don Donki to see what kiddy finds and toys we could seek out around the narrow aisles of the discount store – and to see if there are any cute bargains to be had in that department.
Here are some finds for kids that we came across as we browsed through the shelves at Don Don Donki.
---
Pretend Play Kids Toy Microwave
Price: $14.90
Play masak masak with this bright red toy microwave oven. It even comes with a plate that can rotate inside the oven and a sunny side up egg (which EVERYONE cooks inside a microwave).
---
Moncolle EX Litten
Price: $6.95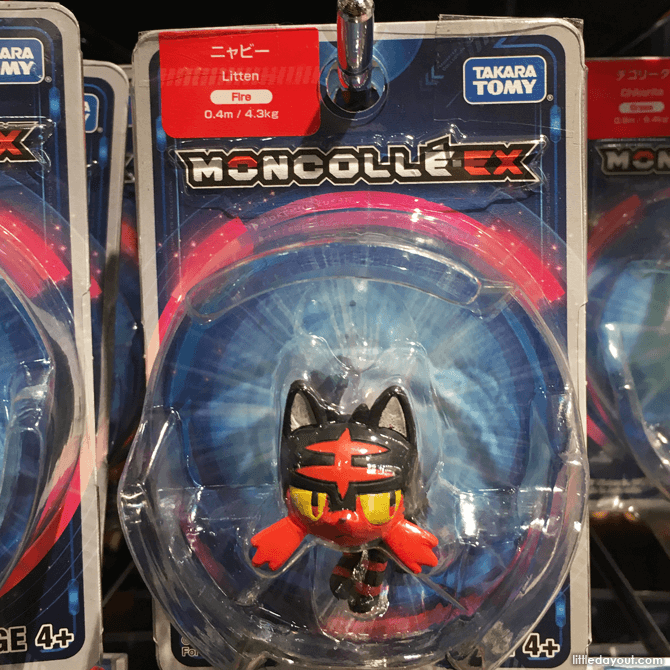 Pokemon fever is alive and well at Don Don Donki. There is an entire display devoted to both original, and Sun and Moon Pokemon from Takara Tomy. This includes favourites like Pikachu, Meowth and Litten.
---
Diecut Pompompurin Coin Bank
Price: $26.90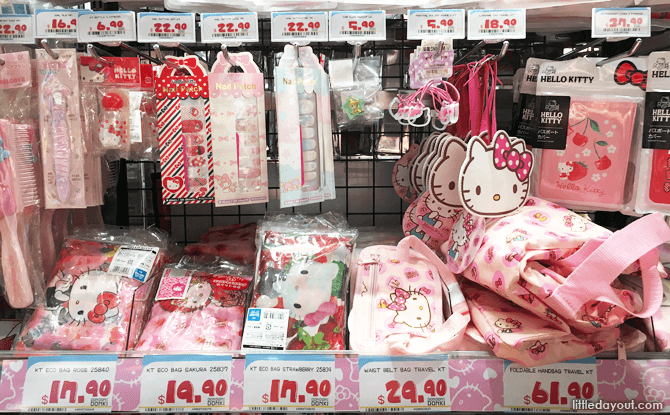 Plenty of Hello Kitty and Friends items can be found at Don Don Donki.
Other Sanrio characters are also represented, as in the case of this Diecut Pompompurin Coin Bank.
---
Tomica System 3Way Jump Road Set
Price: $39.95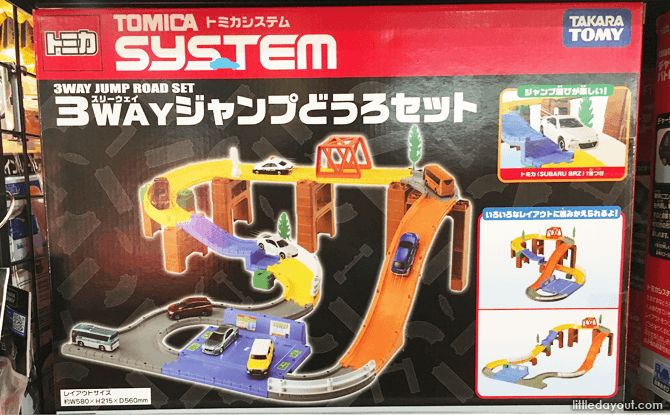 This play set by Takara Tomy can be assembled in one of three ways. It can also be connected to other Tomica systems to construct even more complex road courses.
---
Gudetama Pants
Price: $39.90
Admittedly, these pants are adult sized. However, perhaps they can be worn by tweens who are fans of Gudetama too!
---
Disney Dream Railway Set
Price: $19.95
Made by Takara Tomy, the Disney Dream Railway is a train playset for young kids.
---
Doll & Lucky Cat Erasers
Price: $3.90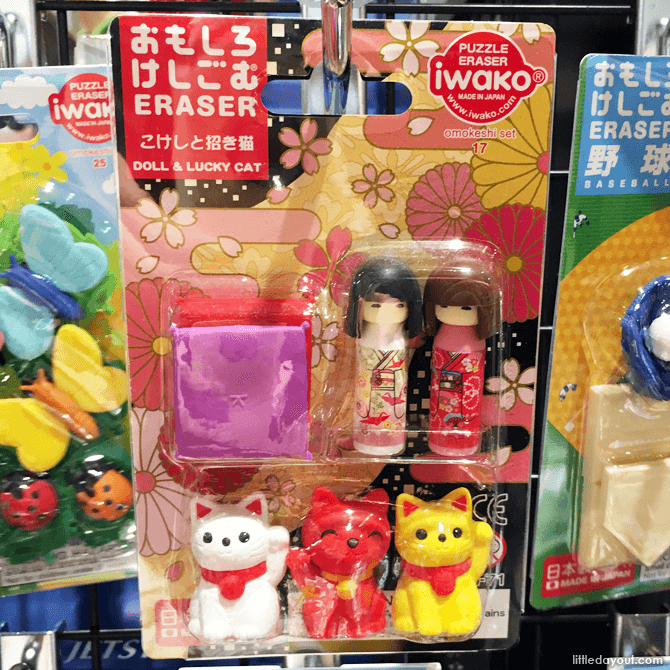 Don Don Donki has a range of cute erasers in various designs. Case in point, these Doll & Lucky Cat Erasers.
---
Magic Can Can
Price: $16.90
It is hard to bottle up magic, but you can buy it in a can – at Don Don Donki at least!
---
Somen Slider Nagashi Machine
Price: $49.90
You will be excused for playing with your food with this fun little machine that sends noodles swimming around a channel, waiting to be fished out by a pair of chopsticks.
---
---