What do Chun Tin Road and Cheong Chin Nam, off Upper Bukit Timah Road, have to do with dentists? A lot it seems.
Who is Chun Tin Road Named After?
Chun Tin Road is named after Cheong Chun Tin, the first qualified Chinese dentist in Singapore back in 1869.
His two sons followed in his footsteps and were also dentists.
Their names may also sound familiar – Cheong Chin Nam and Cheong Chin Heng. Cheong Chin Nam Road is located adjacent to Chun Tin Road and is well-known for its row of roadside restaurants and eateries.
---
-- Story continues below --
Together, a local company Corlison traces its heritage to the two brothers, Cheong Chin Nam and Cheong Chin Heng. Corlison started off as an importer and distributor of oral care products such as toothpaste and mouth rinse. In 2001, in response to changing business conditions, Corlison ventured into making its own Made-in-Singapore oral care brand, Pearlie White.
Who is Cheong Chun Tin?
Cheong Chun Tin was born in Hongkong. He studied in San Francisco to qualify as a dental surgeon and set up a dental practice at South Bridge Road. His practice was well patronised as he was known to be a "careful and efficient" dentist.
In 1893, he was given the title of the Honorary President for the Straits Settlements by the Wold's Columbian Dental Congress which was held in Chicago, USA.
Cheong Chun Tin passed away in 1898.
His sons, Cheong Chin Nam and Cheong Chin Heng, continued the family practice as the Cheong Brothers at 225 South Bridge Road. The business targeted the European upper classes.
In addition to running the dentistry practice, the Cheong brothers were also general merchants, property owners and rubber estate owners.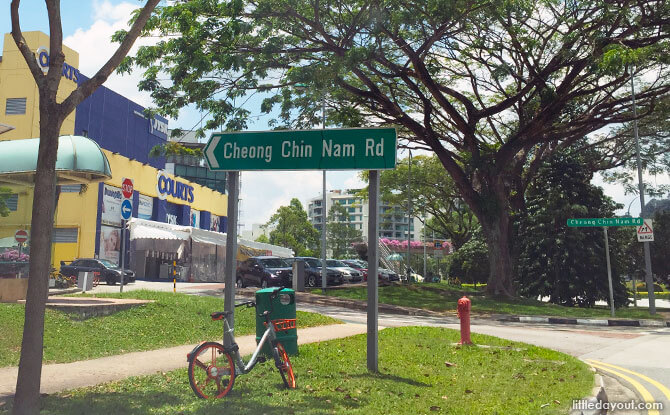 Their property included land in the Upper Bukit Timah and Beauty World area where Chun Tin Road and Cheong Chin Nam Road are now located.
Other Interesting Facts
There are two other roads related to the Cheong family close to Chun Tin Road.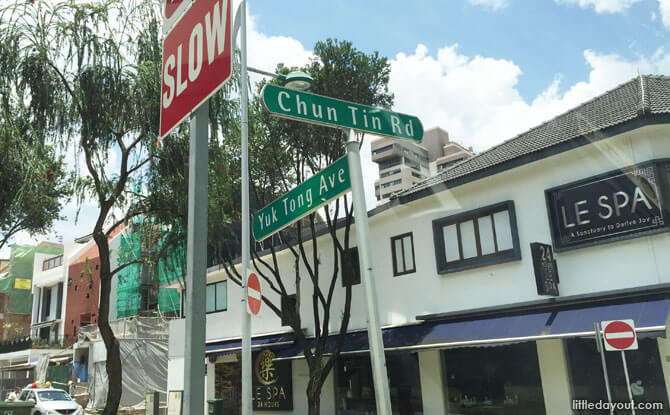 Yuk Tong Avenue, off Chun Tin Road, is named after Cheng Yuk Tong, the wife of Cheong Chin Nam.
Tham Soong Avenue, also off Chun Tin Road, is named for Tham Soong, another daughter-in-law of Cheong Chun Tin.
References
One Hundred Years' History of the Chinese in Singapore by Song Ong Siang, 1923.