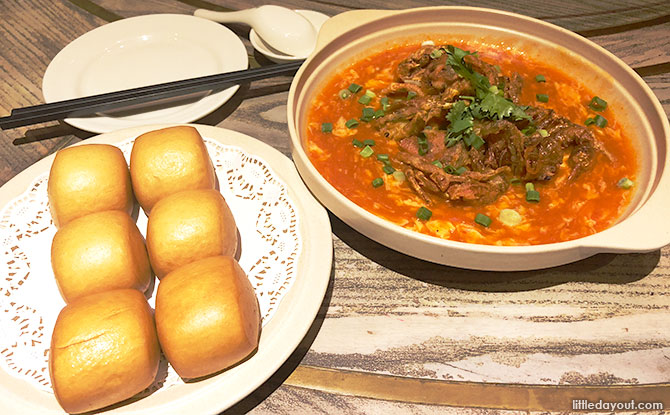 Don't you love it when our nation celebrates its birthday? And in true Singaporean style, we love to celebrate with food, glorious food! We recently visited award-winning Chinese restaurant Dian Xiao Er which has released a few new dishes on their menu including a special for National Day!
Chilli Soft Shell Crab
The first dish we tried was a special addition to the menu for National Day 2018: The Chilli Soft Shell Crab.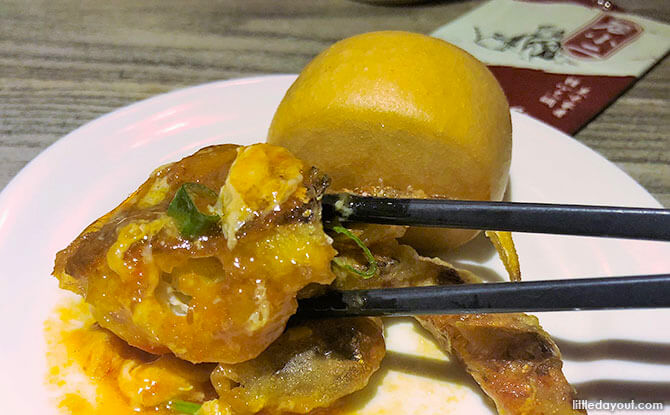 This was deep fried till crispy goodness yet remained moist and tender. Sweet with a hint of spice, it's great for sharing.
To those who may not be able to handle spice as well or even those who do not enjoy peeling crabs, this is the crab for you! If you must have that burn, you can pair the soft shell crab with Dian Xiao Er's special chilli sauce.
Overall, the dish had a unique tangy flavour and went wonderfully with the golden brown mantou on the side. This special dish created in conjunction with National Day 2018 is available until 2nd September only.
Soup & Salted Egg
Next, we tried the Fish Maw Thick Soup with Seafood.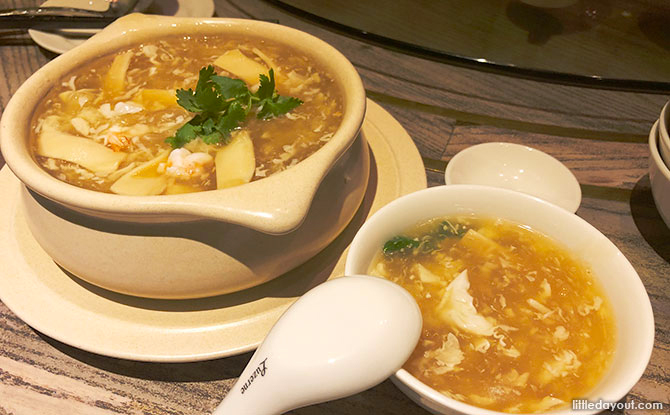 This dish is usually served during special occasions and is a great addition to any celebration. There was a generous portion of fish maw as well as big pieces of seafood added with the stock giving it an enjoyable texture that satisfies the palate.
We didn't have very high expectations when we heard about the Golden Lotus Root with Pumpkin dish as it seemed like yet another salted egg dish, but this dish definitely stole the attention during lunch!
Dian Xiao Er's Golden Lotus Root with Pumpkin is absolutely amazing and we highly recommend trying it.
The thinly slices crispy lotus roots tasted a lot like potato chips tossed & coated in a layer of creamy and slightly sweet salted egg sauce. The pop of the pumpkins was also extremely delicious. We are so glad that we found out about this dish!
Greens
Fancy adding a bit more green into your diet?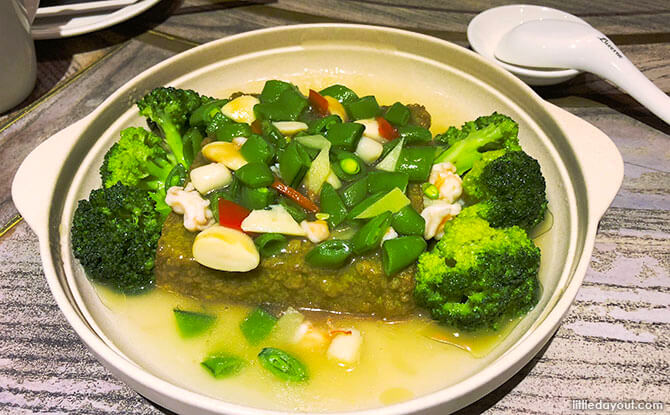 The Homemade Wheatgrass Tofu is infused with wheatgrass extract for a unique natural green and served with fresh vegetables and seafood on the top. Yummy and healthy food! Yay!
Overall, we would be back, especially for the Golden Lotus Root dish and the Chilli Soft Shell Crab. Absolutely yummy! Happy dining!
Dian Xiao Er
Where: Various locations around Singapore
Website