As we approach the Chinese Year of the Ox, specifically the metal Ox, there's sure to be a variety of "cow-themed" items such as red packets or clothes to fit in the theme of the new year. Here are some Cow Themed Dining places that you can visit if you're looking for a dining place in theme with the "niu" year!
---
Cow-Themed Restaurants
Mariners' Corner Restaurant And Bar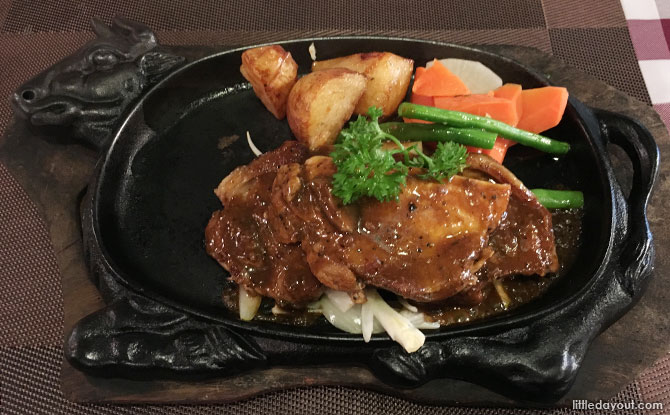 Established in 1984, Mariners' Corner Restaurant And Bar is a third-generation family-owned Anglo-Hainanese Restaurant. Other than serving mouth-watering dishes such as New Zealand T-Bone, Rib Eye Steak, and Tenderloin Steak with Mushroom Sauce, the food is planted in a hot cast iron pan, complete with a bull's head at one end. We enjoyed the steak on our last visit to Mariners' Corner Restaurant And Bar. The steak was done nicely, sizzling and covered with sauce – a sure win for gravy-lovers.
Read more about our visit to the restaurant here.
---
Fat Cow
Fat Cow first opened its doors in 2011. They serve a handpicked selection of the finest Wagyu from reputable farms around the world. They are the only location for donburi served with Japanese dry-aged Wagyu in Singapore. Savour a decadent bowl of 21 days dry-aged Nagasaki A5 Wagyu Donburi served with buttery foie gras, ikura and topped off with an onsen egg on a signature truffle and Shoyu infused rice at Fat Cow. They also serve other delicious beef bowls and other beef dishes prepared in a variety of Japanese preparation methods such as Shabu-Shabu, Sukiyaki, Hobayaki or the ever-popular Sumibiyaki (charcoal-grill).
---
Holy Cow Creamery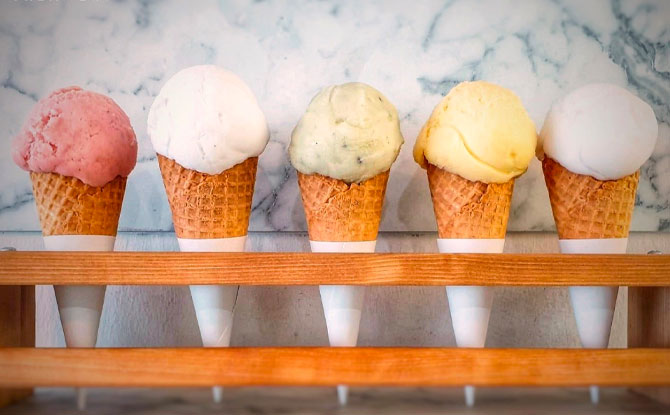 Serving quality ice cream & sorbets made fresh in-house, Holy Cow's ice cream is paired best with crispy waffles and coffee. Located in Yishun, this neighbourhood ice cream parlour's popular flavours include Cookies & Cream, authentic Mao Shan Wang, the fragrant Earl Grey Lavender, fruity Pinky Sorbet and crowd-pleaser Thai Milk Tea.
---
The Tipsy Cow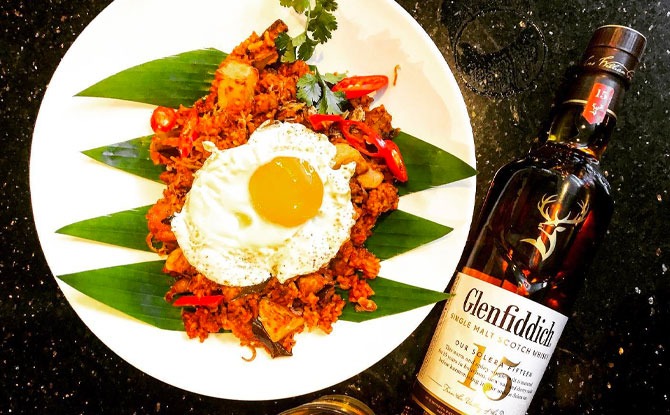 Located at Clarke Quey, The Tipsy Cow provides fuss-free food such as their Satti Soru aka Clay Pot Rice at affordable prices. Be it a casual spot for post-work drinks, or a cool place for weekend brunch, this popular gastro pub in Singapore is one place to consider. From sharing pizzas and delicious pastas to light bar bites, there's something for everyone here.
---
Black Cow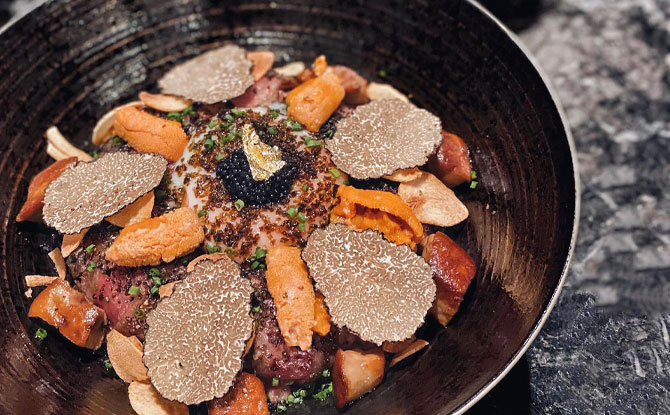 Black Cow is the first restaurant in Singapore to introduce Kanto-style Sukiyaki – still the most traditional way to enjoy beef in Japan. They procure only prime cuts of genuine Japanese Black Wagyu. Diners can sample the highly sought after Matsusaka Wagyu. Black Cow's signature sukiyaki sauce is made fresh in house and glaze the sauce with premium cuts of Wagyu beef fat in order to enhance its natural and unique umami flavour.
---
Huber's Butchery Bistro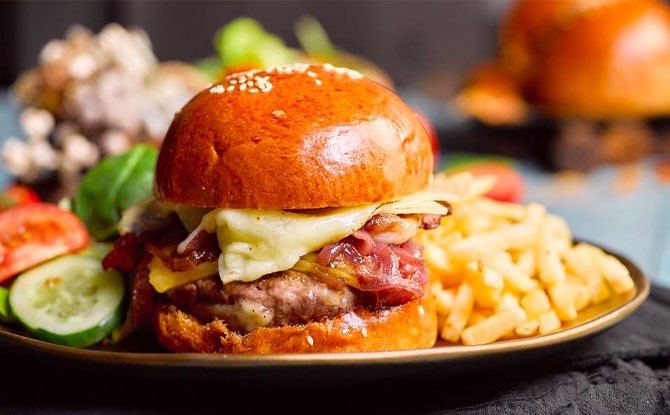 Serving Western Cuisine and made with the finest cuts of meat, Huber's Butchery & Bistro is a great place to go for a delicious steak, fresh sausages and other yummy mains. One signature item is Huber's Beef Burger with Bacon & Gruyere Cheese. It is made with 100% pure Australian chilled beef, topped with crispy bacon and caramelised onions and served with fries. They also offer a selection of soups, salads and sides. Finish off with a variety of dessert and wines that area great for pairing.
---
Ben And Jerry's
Did you know that the cow you see on Ben & Jerry's packages is named Woody, after Woody Jackson, the artist who designed her in 1983? Ben and Jerry's is no stranger to any ice cream lover. Their ice cream is made with all-natural flavourings, exceptional extracts & amazing purees.