If there's one accessory your child will be using pretty much from the time he or she can walk, it's the backpack.
From holding favourite toys and snacks in preschool to books and water bottles when they get older, a good backpack is not only a carryall for their must-have stuff, it can also lend a touch of fun and dress up their look.
Here, we highlight the ones that have caught our eye, whether because of good design, functionality or sheer cuteness. 
---
Where to Buy Backpacks For Kids
For Toddlers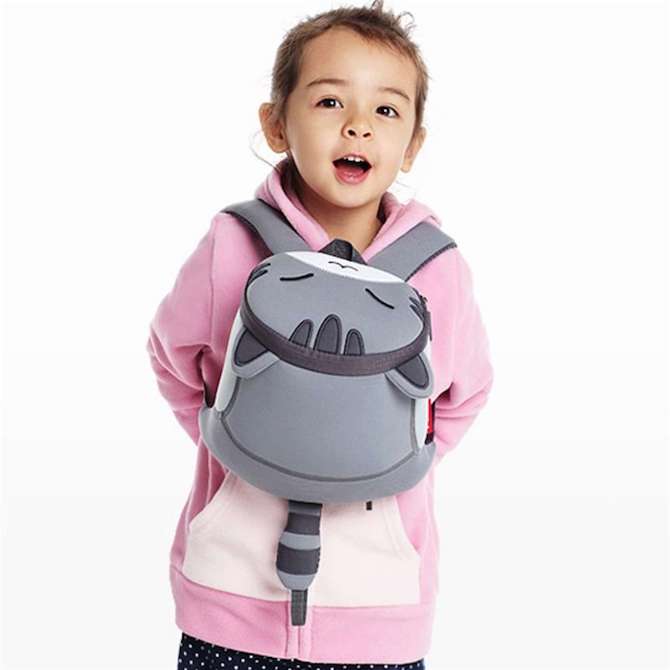 Made of lightweight, durable neoprene which is soft and can be easily washed and dried, this cute bag hugs closely like a pet kitty. The thick padded straps won't hurt little shoulders and the back is made of a breathable material that allows air flow.
---
On top of using environmentally-friendly neoprene, this backpack is also BPA-, phthalate- and PVC-free. The soft neoprene cushions items in the bag against shocks and bumps, while a roomy design provides plenty of space for a lunchbox, water bottle, toys and more.
---
Made of 100% cotton, this soft, ultra light bag won't chafe against delicate skin or add unnecessary weight to your little one's load. The fabric material also makes washing and drying a breeze.
---
Preschoolers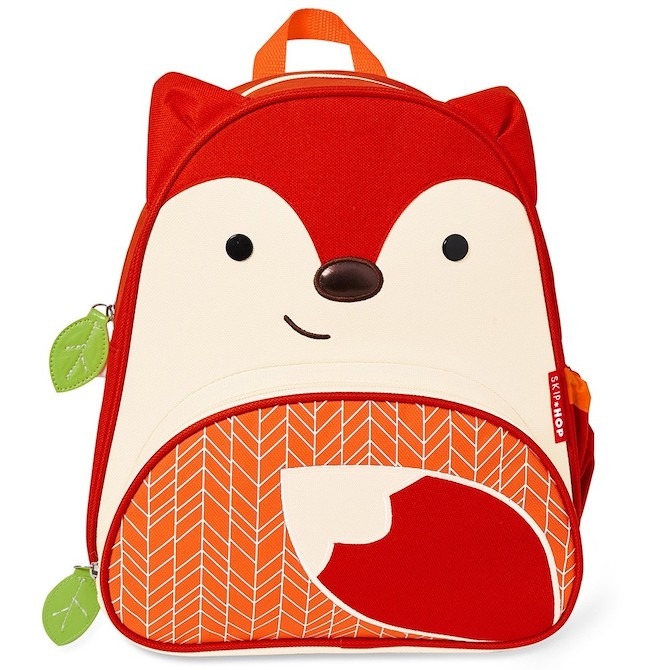 How do you resist a bag this cute? Its main compartment is nice and roomy, and there's also an insulated pouch for holding snacks or a lunchbox. At the side is an adjustable mesh pocket for easy access to a water bottle.
---
Dubbed the brand's 'Goldilocks' bag – not too big, not too small – this backpack is just the right size for holding essential items. The padded back provides extra comfort, but the biggest draw is the customisation, which offers a huge range of designs to go with your child's name on the front of the bag.
---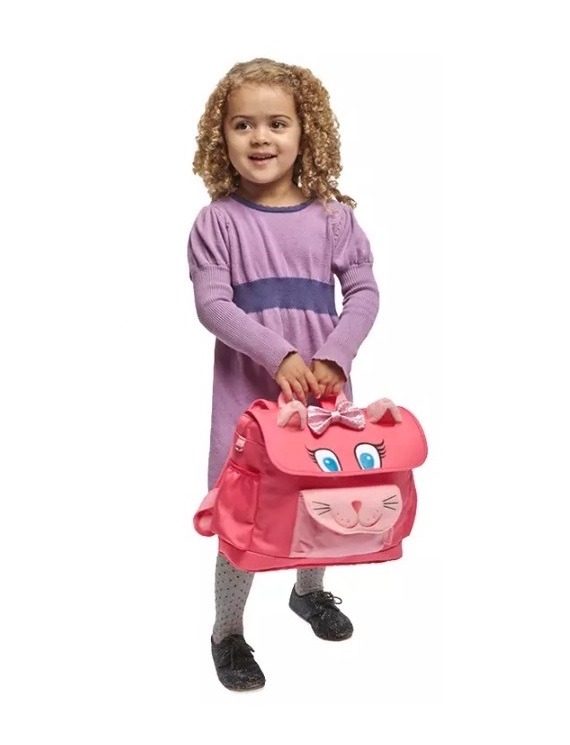 This ergonomic backpack's patented horizontal design keeps the weight at the child's waist level and helps to prevent bad posture. The contoured straps and back panel are padded for optimal comfort.
---
The box-like design offers loads of room and a sturdy structure so things don't get squashed together, while its neoprene material keeps it light. It's water-resistant and the back panel is made of a breathable material that allows heat to disperse quickly.
---
Primary schoolers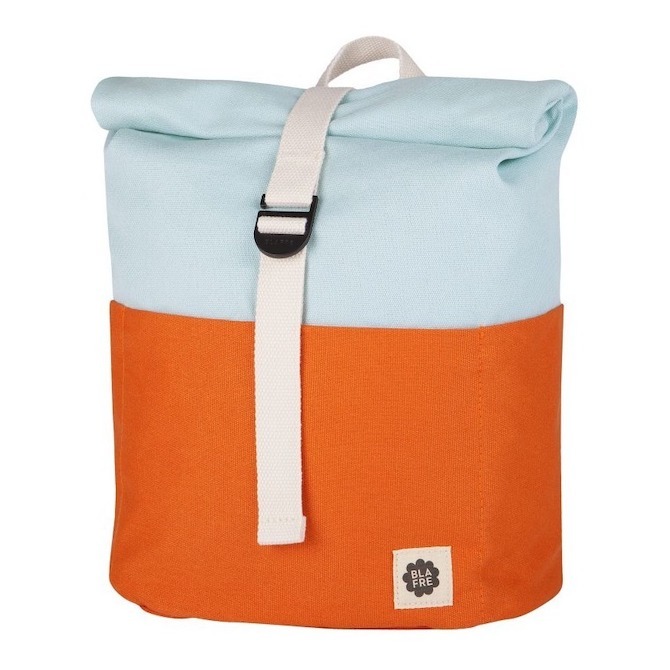 Be the stylish cool kid with this trendy backpack. The roll-top design means its height can be adapted to suit the load. Thick cotton shoulder straps and an adjustable waist belt helps distribute the weight and keep the bag snug against the body.
---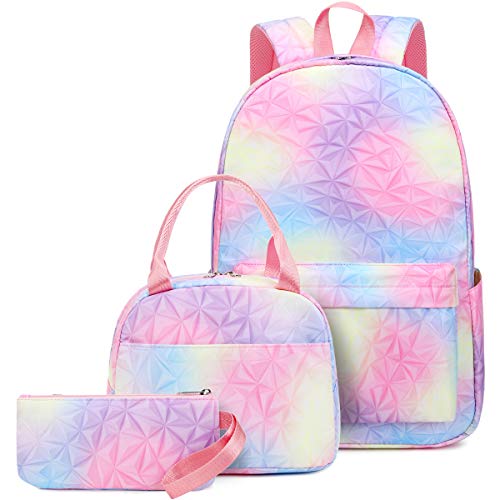 This oh-so-pretty pastel carrier is the stuff of unicorn dreams. Comes in a matching set that comprises a school bag, an insulated lunch bag and a pencil case. The backpack comes with multiple pockets to keep things organised, including a padded sleeve for laptops and tablets.
---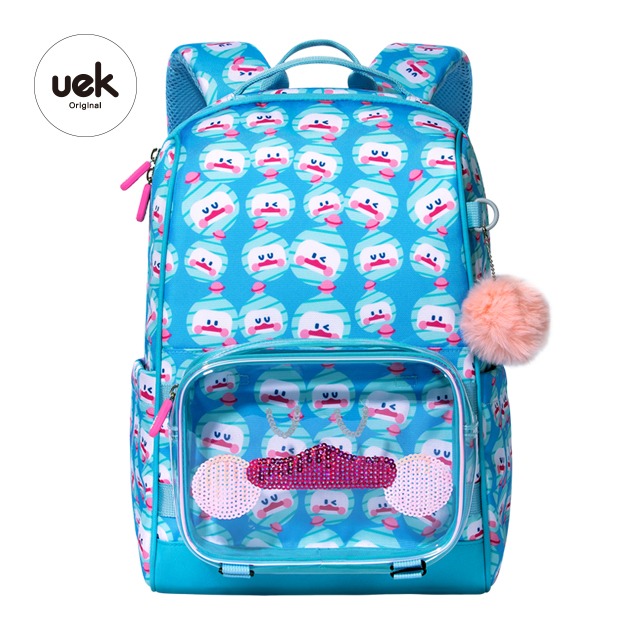 The front pocket of this eye-catching bag can be detached and used as a sling bag, and it also comes with a matching pencil case. Made of wear-resistant and thickened Oxford, there are three sponge ridges on the back to provide comfort when carrying it.