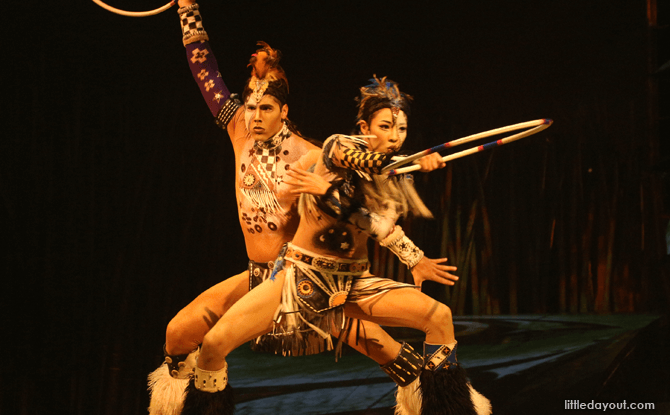 The Big Top is back in town and it is nothing short of spectacular.
Vaulting acrobats, comedic clowns, spinning skaters and dramatic tribal dancers create a magical extravaganza under the iconic blue and yellow tent.
Cirque du Soleil's TOTEM first premiered in 2010 and has since played to more than 3.8 million people in 30 cities. It is now Singapore's turn to be dazzled by this visual treat filled with circus arts, theatrical performances, stunning live music and dramatic sets.
Based on folkloric origin stories and tracing the evolution of mankind, the show opens with a playful display of acrobatic skill on the parallel bars. Acrobats dressed like frogs take turns swinging round-and-round, culminating in four of them creating a "windmill", slicing through the air dangerously close to one another. An audible "woah" rises from the audience, setting the tone for the rest of the acts to follow.
And there are plenty of acts to look forward to.
Marvel at the dexterity of Amerindian hoop dancers, the sheer muscle power of a trio on the rings performing to Bollywood-inspired music, and costumed performers tossing bowls from their feet to their heads while balancing graceful atop of extended unicycles.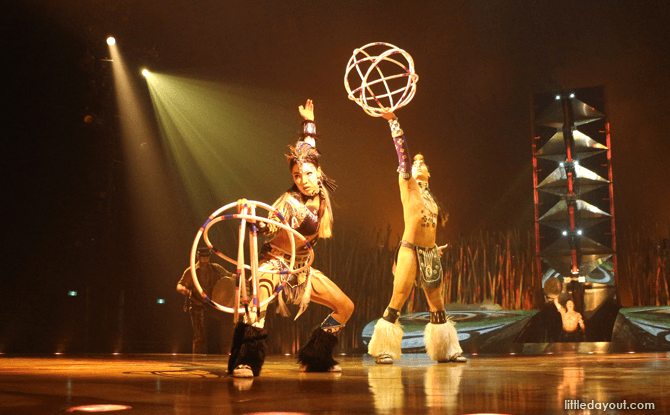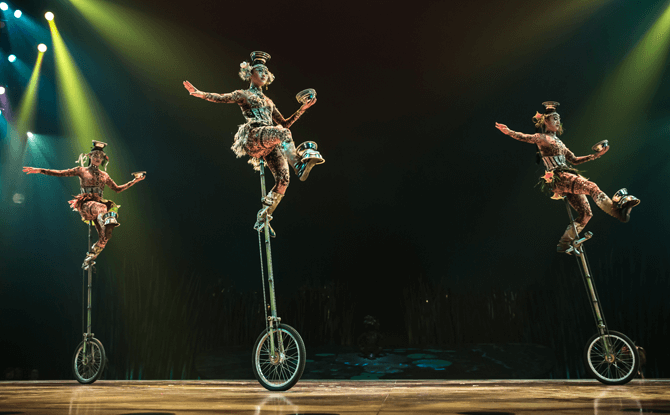 Grace and power come together in a cheeky performance by a duo on a fixed trapeze. Mimicking love birds, the pair use their bodies to come up with an array of poses. There are also spinning skaters twirling around endlessly in dizzying scene reminiscent of a wedding ceremony.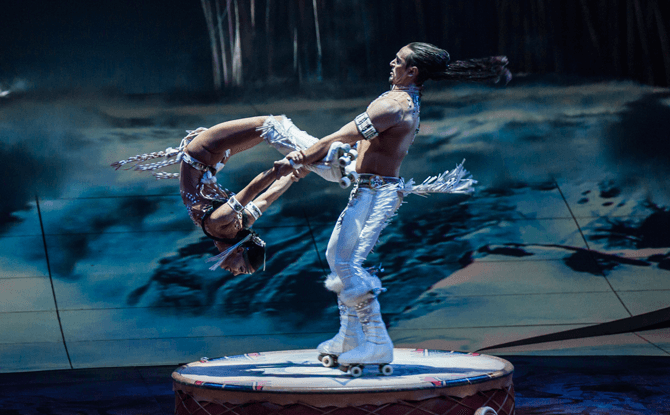 Comedic moments abound too. Colourful characters include a clown fisherman, a not-so-suave Casanova and a ringmaster turned toreador. All this makes for wonderful entertainment that has the audience laughing along with them.
A personal favourite are the Russian bar dancers. Perched on flexible, narrow poles, these amazing performers wear South American-inspired costumes and soar through the air like space-bound cosmonauts. A truly breathtaking sight to behold.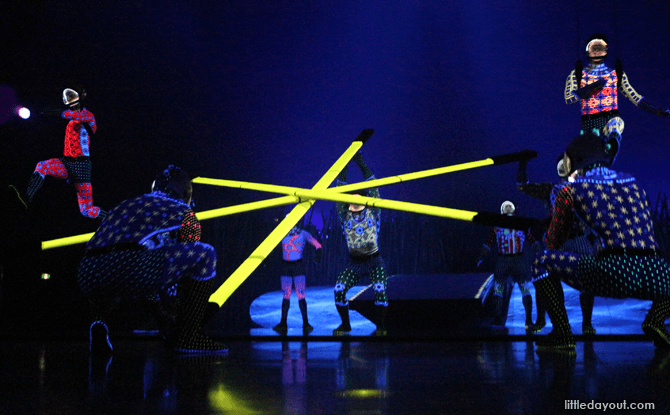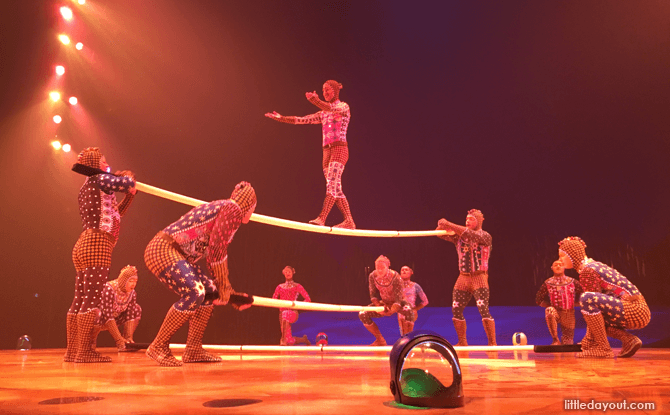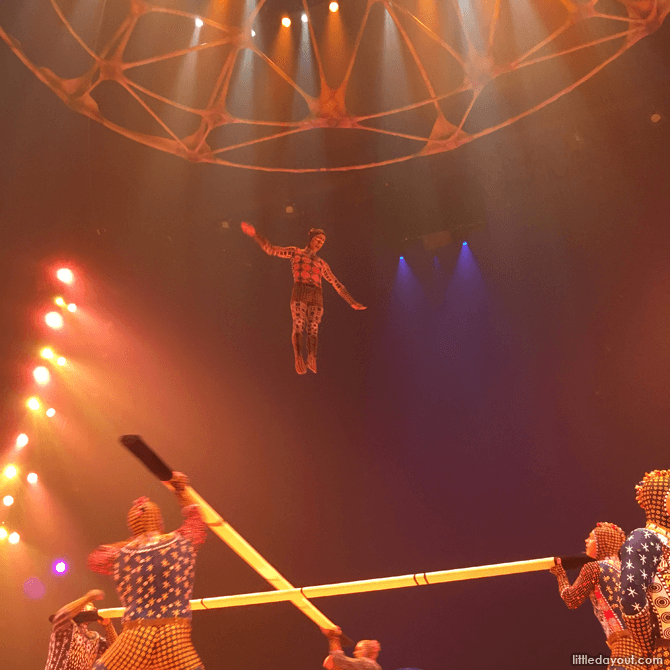 TOTEM, with its spellbinding feats of acrobatics, energetic music and amazing costumes, is a pure magic. We love the way Cirque du Soleil always manages to combine different elements and feels to create unbounded and fantastical worlds that challenge the limits of human imagination. TOTEM is no different. With smaller groupings of performers taking centre stage, these intimate performances draw audiences into the show.
It has been 10 years since Cirque du Soleil made their last appearance in Singapore. After watching TOTEM, we are glad that they are back and hope it won't be quite so long again till the next time.
Cirque Du Soleil TOTEM
28 October to 6 December 2015,
Blue and Yellow Big Top next to Marina Bay Sands
Tickets on sale from SISTIC